In a new federal study recently released by the Substance Abuse and Mental Health Services Administration (SAMHSA), it turns out that along with being more fit, less social and having less sex millennials are also way better behaved than their parents were at their age.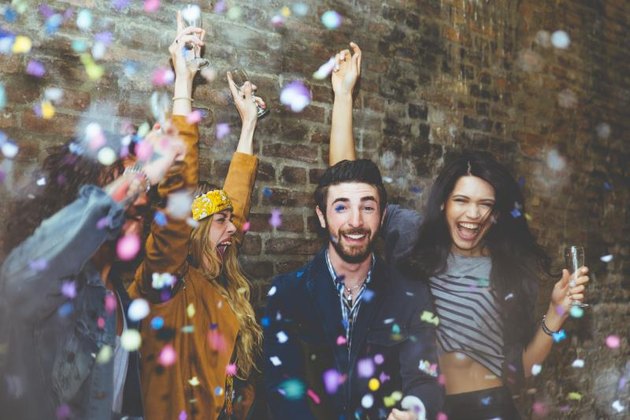 According to the latest findings compiled from a national sample of 67,000 Americans, millennials are distinguishing themselves with a notable decrease in drinking and smoking from their parents' generation.
Only 26.7 percent of millennials, ages 18 to 26, reported that they smoke in 2015. That's 14.6 percent down from 40.8 in 2002. But it's not just smoking, millennials are also drinking less than Gen-Xers as well with only 58.3 percent reporting to have drank alcohol in 2015 compared to 60.5 in 2002.
While that may not seem like a big decrease, the study notes that even a 0.5 decrease in alcohol consumption is a statistically significant amount of decreased alcohol use in a population. Looks like millennials really took the classic Gen-Xer saying of "do as I say, not as I do" to heart.
Though this study shows a notable trend of millennials making great strides as a generation towards healthier lifestyle choices, the study does note that E-cigarettes are not being taken into account when calculating millennial smoking. Vaping is a growing alternative to traditional cigarettes with little yet known about the actual long term side effects and health risks.
So while it may appear millennials are making some better choices when it comes to smoking, it's possible they're just finding different ways to get their fix — like high school all over again.
What Do YOU Think?
Can you believe Gen Exers drank and smoke more than millennials do? Do you feel like millennials get a bad rap as being party crazy? Do you smoke? Have you tried to quit smoking? How many drinks do you have per week? Do you drink or smoke less than you use to? Do you feel like E-cigarettes should could in this study? Have you tried an E-cigarette before?