Maria Menounos is not letting her recovery from a brain tumor stand in the way of having the family she's always dreamed of.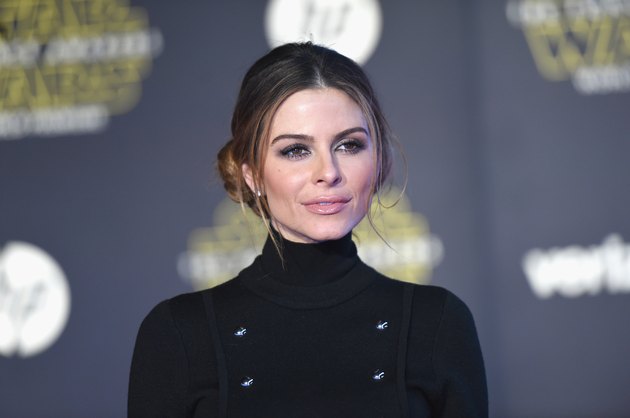 The TV host revealed to People that she had a golf ball-size tumor removed from her brain in June. Instead of letting such a scary experience stop her from living life, Menounos is moving forward with her plans to get pregnant via in vitro fertilization. Bravery goals, people.
Menounos and fiance Keven Undergaro have been trying to conceive via IVF for some time now, and the 39-year-old is actually relieved she hasn't become pregnant up until this point. "When you are pregnant, [tumors] grow fast," she told People.
Menounos' concerning symptoms began back in February. She experienced light-headedness, headaches, slurred speech and had difficulty reading from the TV prompters. She was diagnosed with a brain tumor that was pressing on her facial nerves and needed to be operated on as soon as possible. After a complex, seven-hour surgery, doctors determined that the tumor was benign.
Beyond dealing with her own health problems, Menounos has showed just how strong she is in another heart-wrenching way. She has been simultaneously caring for her mother, who has stage 4 brain cancer — reminding us all that when it rains, it pours.
"I just want to be still for a bit and see what I'm supposed to be in this world," Menounos said. "For me, sharing this story is important on so many levels."
What Do YOU Think?
Are you inspired by Menounos' story? Have you or a loved one suffered from a brain tumor? Let us know in the comments.