Australian millionaire Tim Gurner once claimed that millennials' ridiculously expensive avocado toast habit was preventing them from becoming homeowners. There may be some truth to his words because, according to new data, Americans are spending a shocking amount of money per month on mashed green fruit and bread.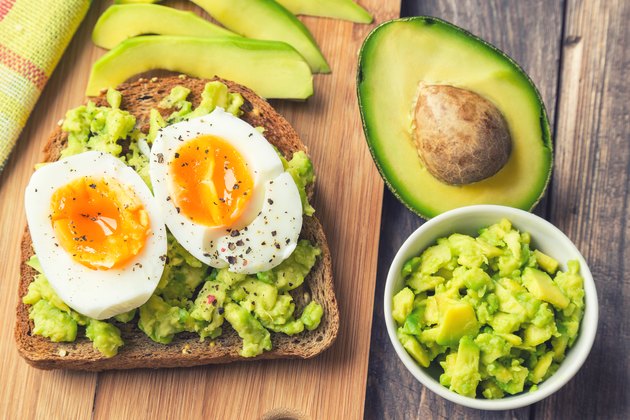 Credit card processing tech company Square crunched some numbers from its sellers around the country, discovering that, as of June 2017, people in the United States were spending at least $900,000 per month on the trendy toast. This is compared to a paltry $17,000 a month since they first gathered data in June 2014.
Keep in mind that this number was pulled only from companies using Square's services: There are obviously lots of other restaurants, food trucks, coffee shops and farmers markets that aren't clients of the credit processing service, so the number could be much higher. Also, this is still a drop in the bucket compared to how much people are spending on coffee.
In case you were wondering just how much avocado toast costs across the country, Square found that Gurner's estimate of $19 AUD — which equates to around $15 USD — was a tad high. The average cost is actually only $6.78, with the cheapest version on the market selling for $2 and the most expensive going for $18. The average price was highest in Los Angeles, of course, where it sells for around $8.50; the lowest was in the nation's capital, averaging $4 a serving.
The highest consumption of avocado toast is taking place in San Francisco, followed by Honolulu, Nashville and Portland, Oregon. According to Square, vendors are dressing it up by offering grilled cheese avocado toast and avocado toast lobster rolls, so we've come a long way from simply smashing some green fruit on a slice of heated whole-grain.
If you feel like your avocado toast habit is out of control and want to continue paying off your student loans, try making your own with these 12 yummy recipes.
What Do YOU Think?
Are you surprised by how much Americans spend on avocado toast? How much do you spend on it per month? What other food and drinks do you splurge on?