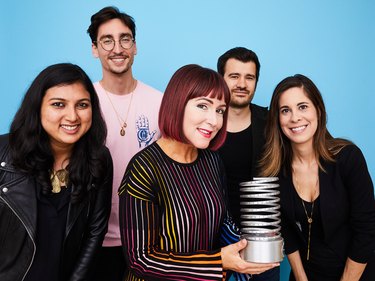 For the official photo and traditional Webby five-word speech, we brought several large french baguettes as props.
Here is the eight-second video of our speech, which demonstrates our team's spirit and fun personality:
The speech we came up with was: "This app is gluten-free!" We put a french baguette into the trophy as a fun prop and as a play on the concept that carbs are not (always) the enemy (for everyone).
The awards ceremony took place on Monday, May 14 at Cipriani on Wall St. in New York City. The full broadcast of the star-studded show is available on WebbyAwards.com.
The team and I are incredibly grateful for MyPlate's 2018 Webby Award win, especially because this honor came from votes from our readers and app users. Thank you for being a part of our success. We think you're great and we're committed to your success!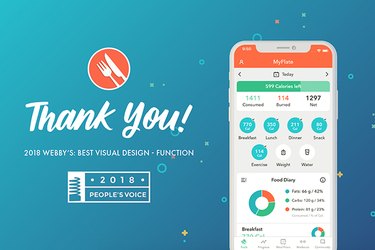 More than 10 million Americans have downloaded MyPlate for iOS and Android, and our users have lost more than 41 million total pounds, 100 times the weight of the Statue of Liberty.
According to Claire Graves, executive director of the Webby Awards: "This is an unparalleled honor and a remarkable achievement." With over 13,000 sites and apps submitted for consideration from all 50 U.S. states and 70+ countries—and 3 million votes cast by 700,000 people in the Webby People's Voice Awards—the 22nd Annual Webby Awards is the biggest in history.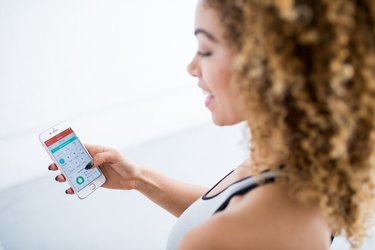 The MyPlate app is an easy-to-use calorie and nutrition tracker with a database of more than two million foods, free 8-week meal plans and workout programs and an inspiring community support system to make getting fit, staying healthy and consuming balanced nutrition easy. Most recently, the app introduced a free 8-week Stronger Meal Plan offering simple, healthy and delicious recipes for all diets.
Thank you for your ongoing readership and for choosing to live your happiest and strongest life. We're with you all the way!
About the Author
JESS BARRON is Editor-in-Chief and GM for LIVESTRONG.COM, a leading healthy lifestyle website with more than 32 million unique monthly viewers. In addition to LIVESTRONG, her writing has appeared in Entrepreneur, Fortune and MyDomaine. Jess has appeared on MSNBC, CNN and ABC News and has been a keynote speaker at Health Further and a panelist at SXSW, Create & Cultivate and Digital Hollywood. Follow Jess on Instagram at @jessbeegood and Twitter too!