Here's What Went Down at LIVESTRONG's Stronger Weekend
By
Ada Ciuca
•
August 9, 2018
This summer, LIVESTRONG.COM turned 10 years old — and we definitely went big for our birthday party.
On August 4, we took over the world-famous Rose Bowl in Pasadena alongside some of our favorite social media influencers, food experts and fitness trainers for Stronger Weekend; a day of wellness, workouts and panels.
Curious what we (along with 1,500 attendees) were up to? Here's what went down.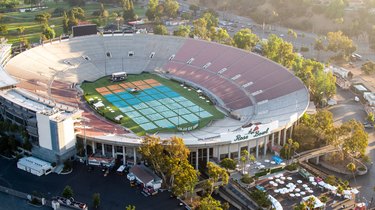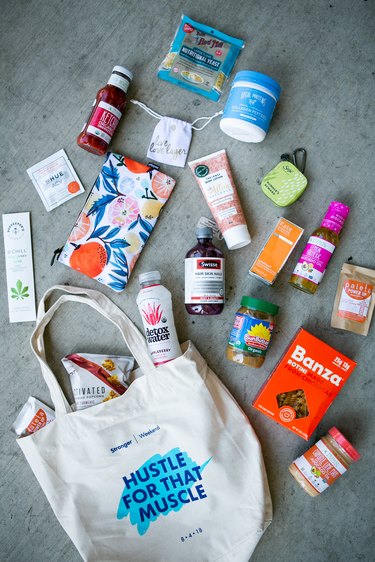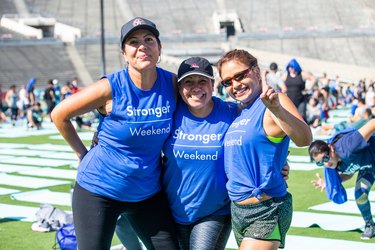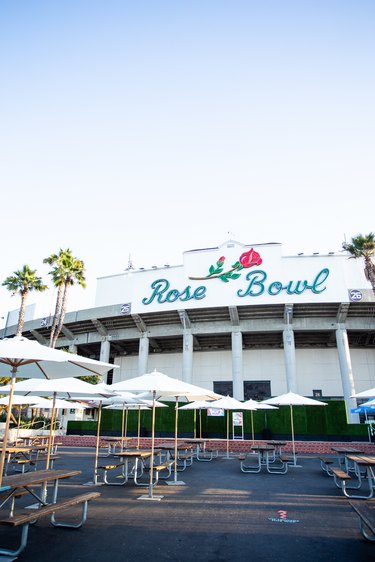 The day started bright and early with an energetic MMA workout led by Beachbody super trainer Jericho McMatthews, who took the morning crew through intervals set to high-tempo tunes — but not before checking in to make sure everyone was wearing sunscreen by passing out her own supply through the crowd.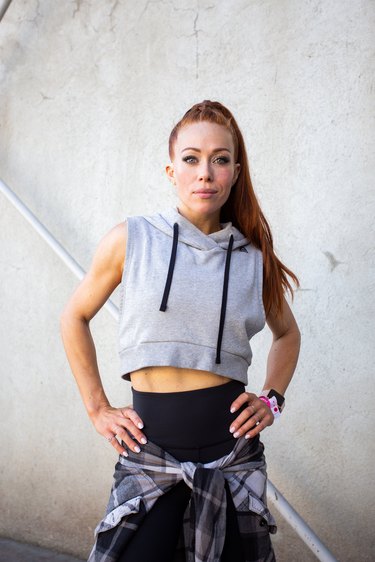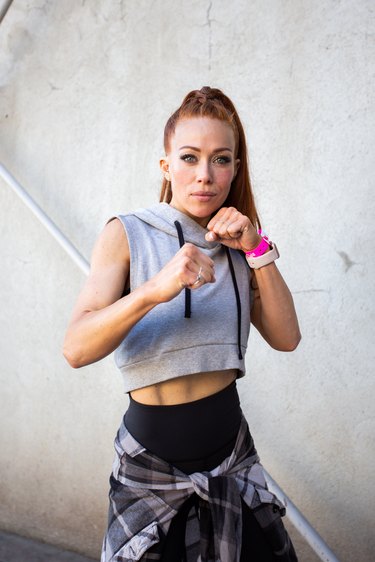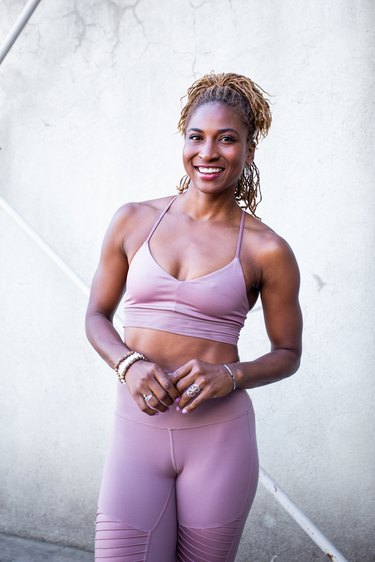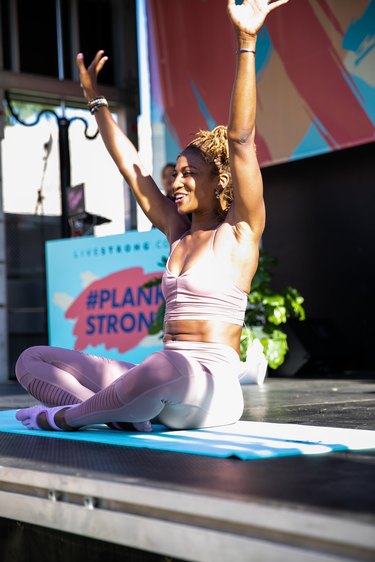 Attendees were able to keep the state of relaxation going with a seven-minute guided meditation (set to a soothing instrumental soundtrack) led by Stop, Breathe & Think co-founder and president Jamie Price.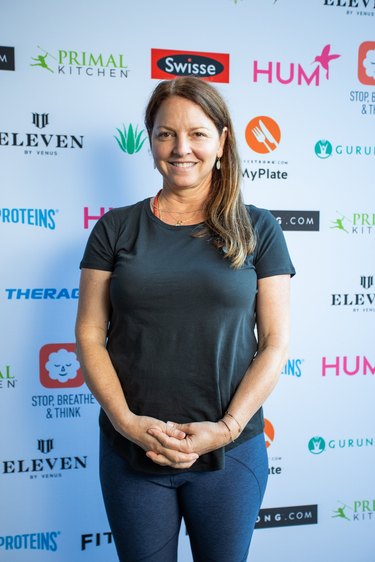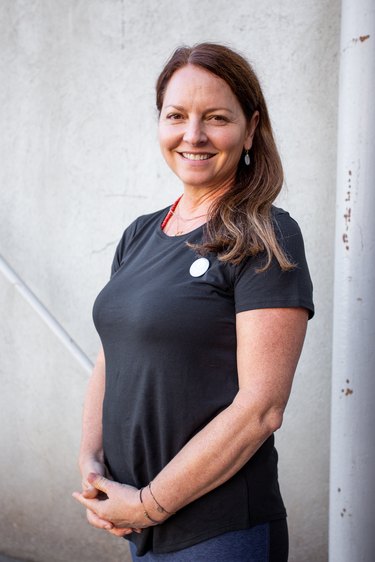 With positive energy radiating all around, LIVESTRONG.COM editor-in-chief and general manager Jess Barron took the stage for a fireside chat with the one and only Jillian Michaels — personal trainer and author extraordinaire. The two discussed Michaels' state of mind, hopes for her parenting journey and her rekindled relationship with weightlifting. She also gave the crowd some solid life advice: "Get your sleep, try to manage your stress, take your vacations, don't hang around with assholes. If you follow that, you'll be ok," she said.
Michaels also did the honors in leading an epic group plank challenge. Joined on stage by plank record-holder George Hood, fitness influencer Anna Victoria, Blogilates founder Cassey Ho and yoga instructor Koya Webb, Michaels guided the team into proper form and motivated the crowd through their attempt at breaking a world record.
In all, 1,441 attendees dropped to the floor and fired up their abs. The crowd was inspired throughout — and as LIVESTRONG.COM general manager Jess Barron put it, "In the end, it isn't about winning or losing, but coming together as a community to support one another. We are stronger together and proved that today with this world record attempt," she said to the crowd.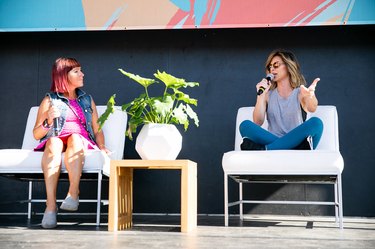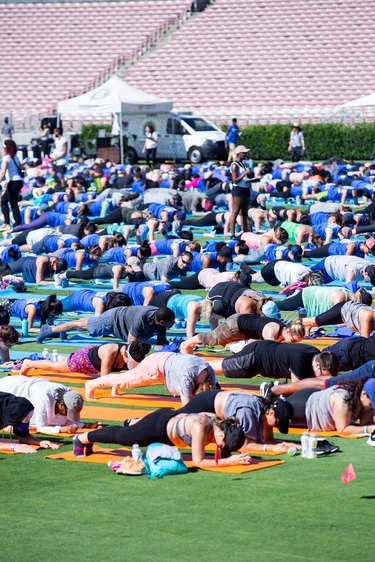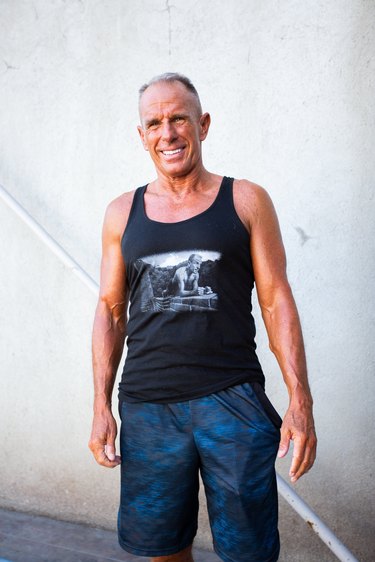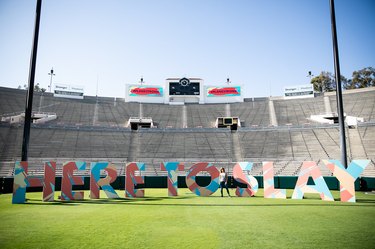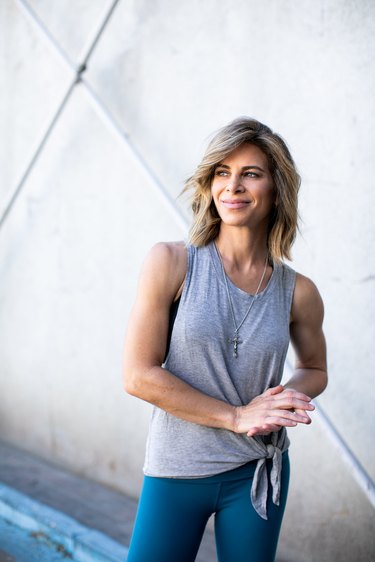 Adrenaline levels were high for the remainder of the day, with Cassey Ho leading a POP Pilates workout with her signature cheerfulness. Attendees rocked out to hits from such megastars as Taylor Swift and Justin Bieber while working their core, legs and glutes.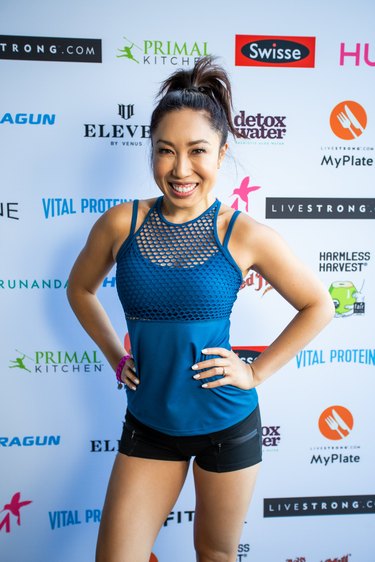 Post-workout refreshments were provided by Stronger Weekend sponsor FitVine, which poured more than 1,200 glasses of rosé for the stadium. Attendees toasted the event with FitVine rosé and GTS kombucha.
The panel featured experts with different dietary backgrounds all coming together to discuss the science-backed motivations behind their respective lifestyles. Lugavere, a food and health journalist and author of "Genius Foods," is a proponent of living a ketogenic-type lifestyle, meats and all, while panelist Kimberly Snyder, nutritionist and author of "The Beauty Detox Solution," focuses on a plant-based lifestyle.

The takeaway? "Different diets work for different people, body types and personality types, and you need to listen to your own body and mind," said Mosbaugh.
During the day's last general event, Fit Body Guides founder Anna Victoria and Beachbody celebrity trainer Autumn Calabrese discussed their take on the "Future of Fitness," moderated by BOXUNION master coach Deja Riley.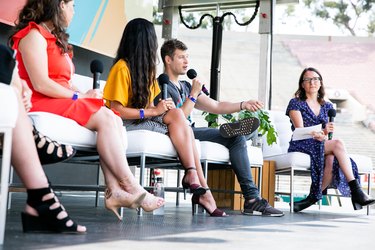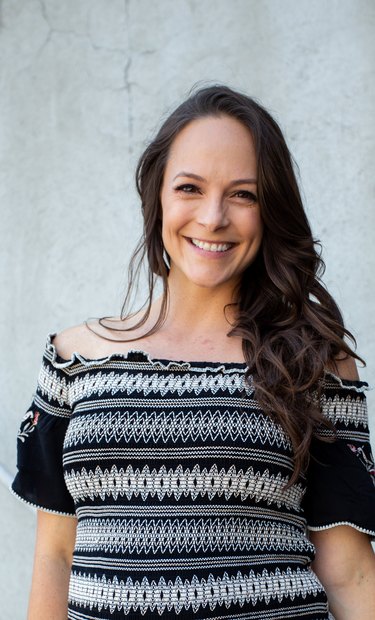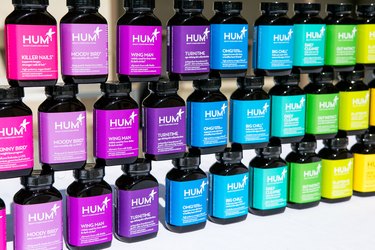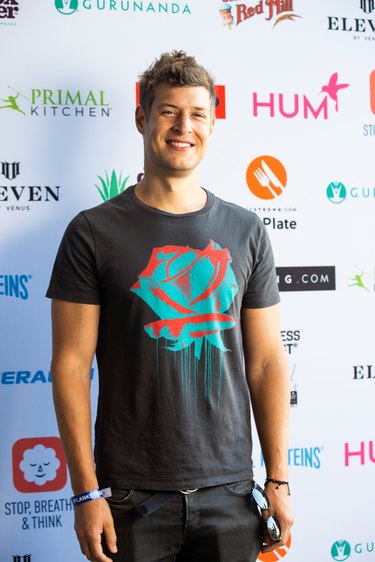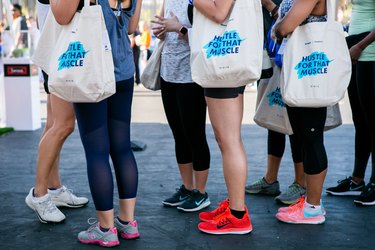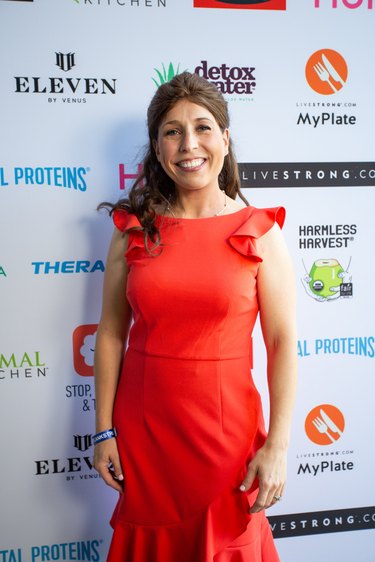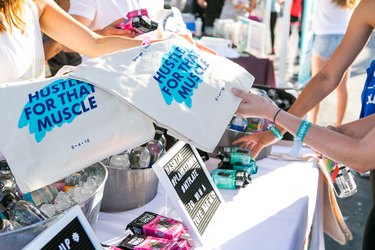 Afterward, attendees were able to walk around the open marketplace and enjoy sponsor goodies. Swisse Wellness created personalized vitamin consultations (not to mention a perfectly Instagrammable ball pit). Theragun provided attendees with rapid muscle relief with its G2PRO device — because planking for one minute is hard work. And Venus Williams' EleVen line opened a pop-up shop in the marketplace. (Missed them? Use the code LIVESTRONG to get $30 off your next $50 purchase.)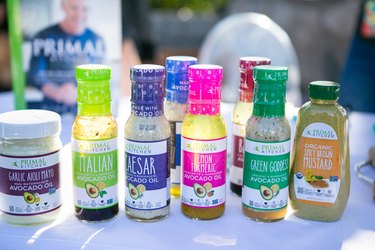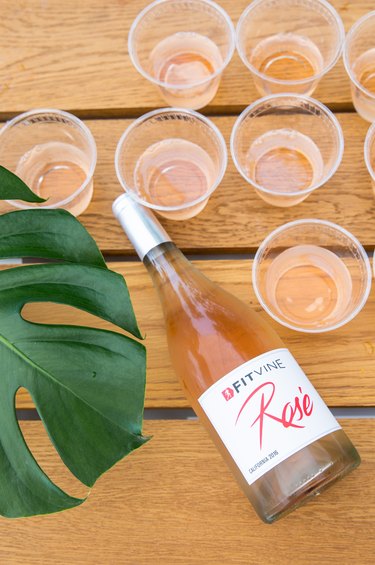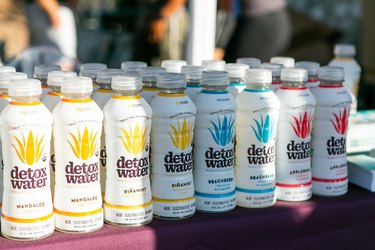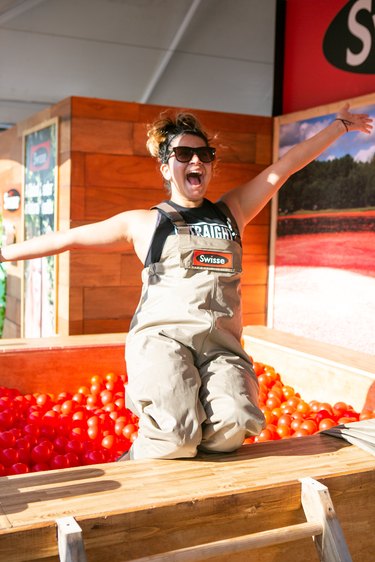 The party continued in the VIP lounge, where sponsors Vital Proteins served up collagen matcha lattes and HUM Nutrition provided a delicious VIP lunch and vitamin consultations (as well as the most epic selfie flower wall). Nutritionist and New York Times best-selling author Kimberly Snyder took the stage again in an intimate chat with VIP ticket holders. During the chat, she opened up about how she practices self-care by allowing herself to sit with her feelings without adding judgment.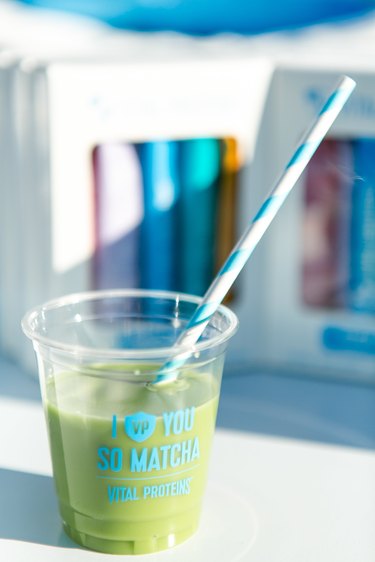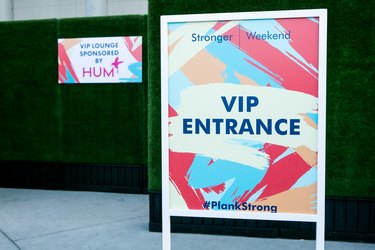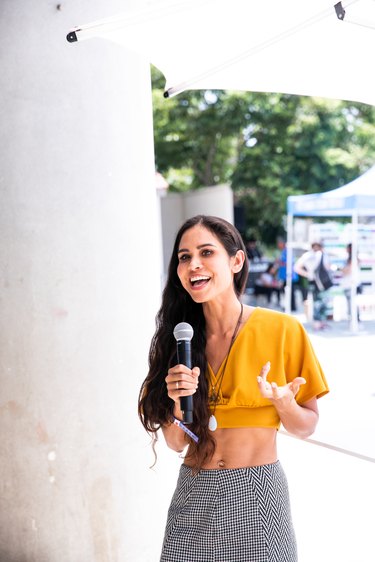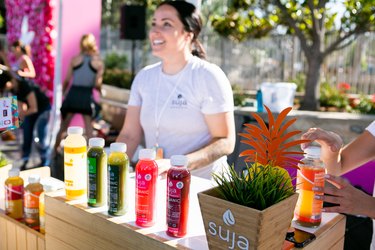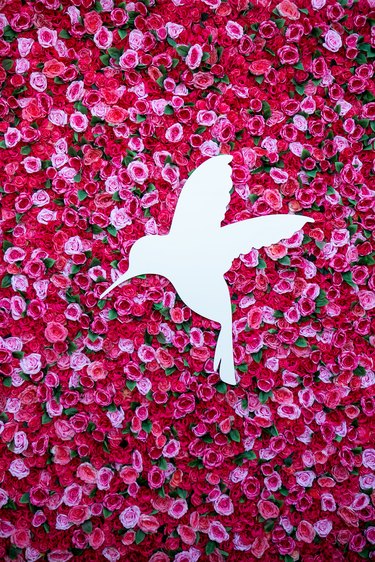 The LIVESTRONG team would like to thank all the fitness experts, panelists, sponsors, volunteers and readers that came out and created such a successful event. Our community constantly inspires us with its energy and enthusiasm, and we are grateful to give back through this inspiration-filled day.