While green living is often touted as having numerous benefits for the Earth and its inhabitants, there are also certain disadvantages to going green. While living in an environmentallly-friendly way can help to minimize certain negative impacts to the planet, there are certain factors associated with going green that can potentially be a drawback for those who adopt this type of lifestyle.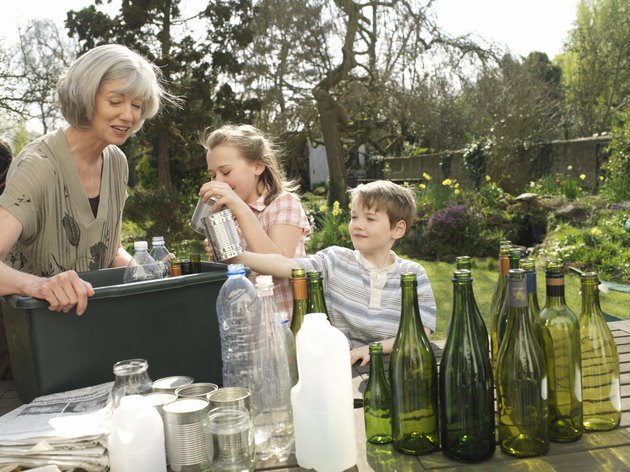 Cost
While many behaviors and practices associated with going green are designed to save money, there are certain ways in which green living can actually be moderately to very expensive. Much of the technology associated with green living does provide benefits to the environment but often at a much higher cost than their traditional counterparts. For instance, the use of solar panels can potentially save you money on your energy bills, but they can cost thousands of dollars to install. Energy-efficient appliances are designed to use less electricity and water but they often come with a high price tag. Eating organic food is another popular way to go green, but unless you choose to grow your own food, you should expect to pay significantly more for food grown organically rather than through conventional growing methods.
Time
Another potential disadvantage to going green is the time factor. Time is an issue with green living in two separate ways. The first is that adopting a green lifestyle can often be time-consuming for those who are fully committed to green living. For example, you may choose to make your own cleaning or beauty products, which takes more time than simply purchasing them from a store. Menu planning and shopping for organic or green foods can also be time-consuming, especially if you live in an area that lacks the proper resources, such as a farmer's market or natural foods store. The time factor is also an issue in terms of the payback rate of certain green living investments. For example, growing a garden is a great way to promote healthy living and sustainability but it doesn't happen overnight. Replacing regular light bulbs with compact fluorescent light bulbs (CFLs) can help the environment and save money, but it typically takes about four months for them to pay back the difference in their cost.
Environmental Impact
Going green can also potentially have a negative effect on the environment. For instance, the development of alternative fuels is an innovation in the green movement in an effort to reduce reliance on nonrenewable natural resources. While these fuels are intended to reduce the toxic emissions caused by the burning of traditional gasoline, they may have unintentionally caused the opposite effect. One of these alternative fuels, known as E85, actually releases more ozone into the atmosphere than traditional fuel. While ozone is a natural part of the Earth's upper atmosphere, if it becomes concentrated in the lower atmosphere, it can potentially increase air pollution in areas where smog is a concern, which can in turn impact the health of those living in these areas.