Teenage pregnancy is defined as an unintended pregnancy during adolescence and teenage years. According to the Centers for Disease Control and Prevention (CDC), 194,377 babies were born in 2017 to 15 to 19 year-olds.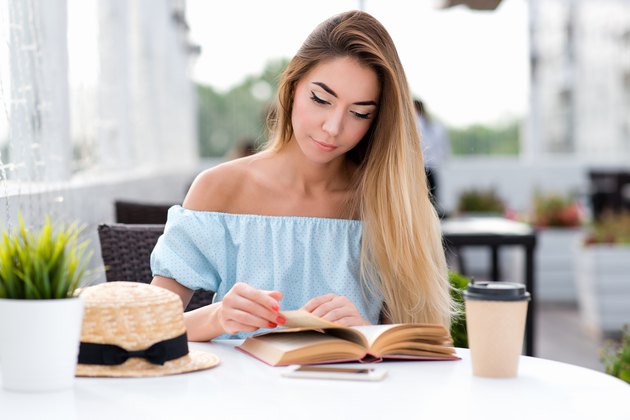 Teen Pregnancy Statistics
Less than one half of all states mandate sex education and for those that do, the consent often falls on the parent, leaving many young teens uneducated about sexual intercourse, the female reproductive system, and outcomes of unprotected sex — to include pregnancy and sexually transmitted infections.
Causes of Teenage Pregnancy
While there are many factors that influence teenage pregnancy rates, the number one cause for teenage pregnancy will never change — unprotected sex. The United States saw a drop in teen pregnancy of 7 percent from 2016 to 2017, but the U.S. number of teen pregnancies is still higher than in most industrialized countries.
The drop was seen across all racial groups, but there are still disparities that make some girls more susceptible to others. The CDC reports that of those teenagers who engaged in sexual intercourse, 46 percent did not use a condom and 14 percent did not use any method to prevent pregnancy.
Reasons for Teenage Pregnancy
While there is one cause contributing to unintended pregnancy, there are many reasons for teenage pregnancy. When looking at the statistics for teen pregnancy, the reasons leading up to a teen having sex must be addressed to get to the heart of the issue.
Teenage Mothers
When a young women begins her period and even before, she begins to ovulate, which means she is able to get pregnant. Just because an adolescent CAN get pregnant, does not mean it is safe to get pregnant. According to the American Pregnancy Association, girls who are pregnant before the age of 15 run the risk of having pre-mature birth or low birth weight infants, high blood pressure, anemia, and nutrient deficiencies.
Think you might be pregnant? First talk to a trusting adult and find out for sure. There are few signs immediately that indicate pregnancy, usually a missed period is the first sign, which can be 2 to 3 weeks into a pregnancy.
The Mayo Clinic suggests waiting more than one week to do a pregnancy test. The body produces a hormone called human chorionic gonadotropin (HCG) and that is what the pregnancy test is testing for. It can take weeks after fertilization for HCG to be high enough to detect.
Headaches, cramping, fatigue, and nausea are early symptoms of pregnancy you may be experiencing. If you have any of these symptoms and you've missed a period, speak with a parent, trusted adult, teacher, or call your doctor. Early prenatal care can ensure a healthy pregnancy for mom and and baby.
What Can Be Done to Reduce Teenage Pregnancy?
The CDC found that only 65 percent of girls and 53 percent of boys had received any type of formal sex education on both abstinence and contraception. Even lower, 44 percent of girls and 27 percent of boys have had a conversation with their parents about sex, abstinence, and birth control. Adolescents and teenagers at the highest risk for unplanned pregnancy should be the target for education and support.
Not only should youth be educated on abstinence and contraceptives to prevent pregnancy, but also make the teenager's life a part of the conversation. Find out what their perception of risky behavior entails and discover new ways to reduce the amount of risk taking activities in regards to substance abuse and sexual behavior.
Life and education goals, healthy and safe relationships, and planning for the future should also be topics addressed in a mature and helpful way. If necessary, seek out community or faith based programs that can help in fostering a nurturing and non-judgmental voice on the subject.
Reducing the first unwanted pregnancy for a teenager is often the focus, but here are teens who have multiple unwanted pregnancies. The U.S. Department of Health and Human Services indicates that 1 in 6, or 17 percent of births to all 15 to 19 year old girls is a subsequent birth, meaning the teen has already been pregnant at least once. Government programs are available for teen moms and dads who are struggling with multiple teen pregnancies.