Treatment of Wounds
Step 1
Hydrogen peroxide is commonly used to prevent infections in wounds. Many skin infections are caused by anaerobic bacteria. They cannot grow in the presence of oxygen. When a typical over-the-counter 3 percent hydrogen peroxide solution is applied to a wound, oxygen is released. An enzyme called catalase breaks down hydrogen peroxide, releasing oxygen and water. While the water cleans the wound, the oxygen kills the anaerobic bacteria.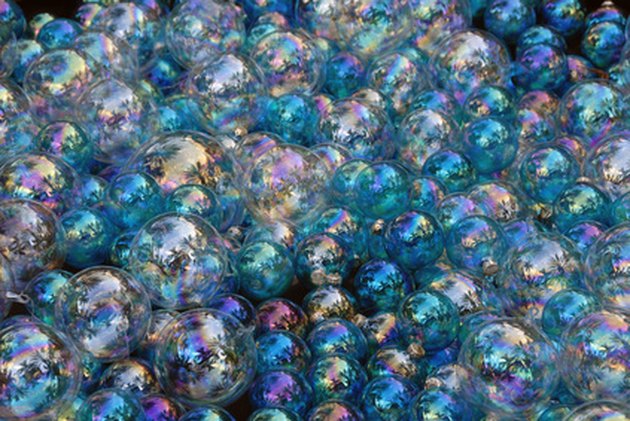 Bleaching
Step 1
Hydrogen peroxide can bleach hair on the skin. Unlike sunlight and lemon juice, which work with UV light to bleach hair, peroxide is an oxidizing bleach. It breaks the chemical bonds of the color-causing molecules in the hair, the chromophores. When the chemical bonds of the chromophores are broken, the molecules no longer have color.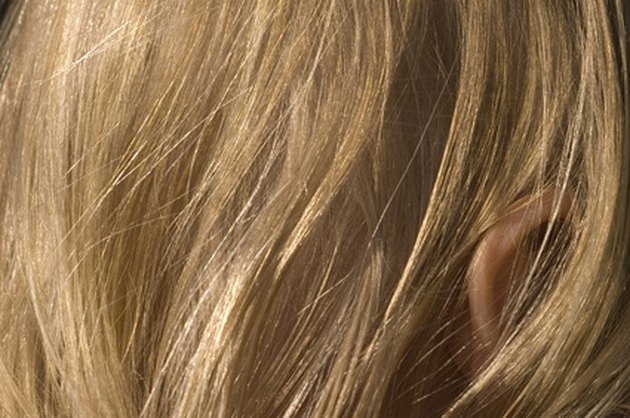 Burns
Step 1
Because hydrogen peroxide is an aggressive oxidizing agent, it can corrode many materials, including skin. Severe third-degree skin burns can result, causing blisters.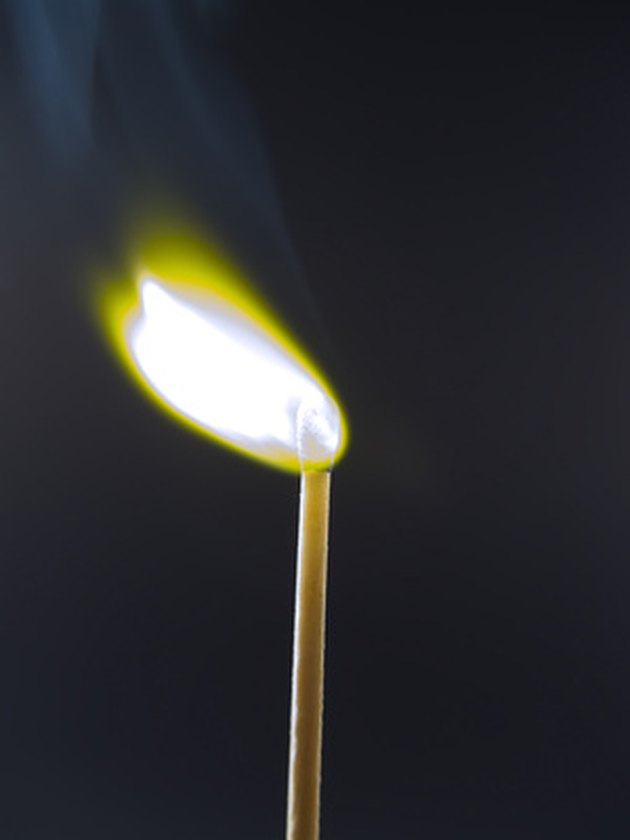 Allergic Reactions
Step 1
Hydrogen peroxide can cause allergic reactions. For example, commercial hair-dye products typically contain a nonoxidized 4-paraphenylenediamine, or PPD-based colorless dye, and an oxidizer, typically hydrogen peroxide. When PPD reacts with peroxide, it becomes partly oxidized and colored. This form of hydrogen peroxide may cause an allergic reaction. Typical symptoms include skin inflammation and a burning sensation.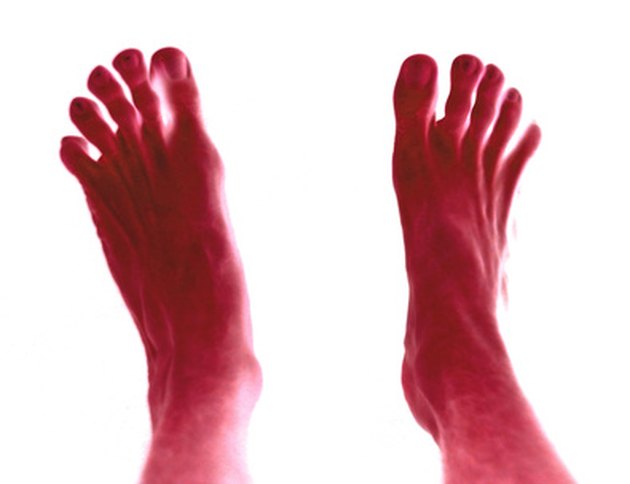 Skin Damage
Step 1
In laboratory studies, hydrogen peroxide was shown to damage skin cells in a process known as oxidative stress. Oxidative stress is involved in many human diseases, such as heart disease and Alzheimer's disease, and also in the aging process. When hydrogen peroxide was placed on skin cells in laboratory experiments, an oxidative stress protein was activated, indicating that hydrogen peroxide caused stress to the cells.