The way your sweat and urine smell can be influenced by a number of factors, including diet, some drugs and medical conditions--even the clothes you wear. The good news is that the causes of most strange smells are easily fixed. Sweat, for example, is generally odorless, but if left on the skin, the bacteria that normally live there break it down, which releases chemicals that can cause an unpleasant smell, known as bromhidrosis or, more commonly, body odor.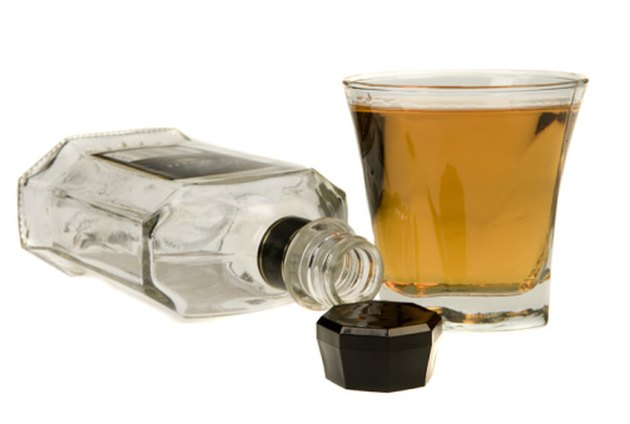 Diet
Certain foods and drinks can change the smell of your sweat and/or urine. Curry, garlic and particularly strong or pungent spices can all affect body odor because these foods contain chemicals that can be excreted onto the skin by sweat glands. Alcohol and coffee are two other common culprits. The National Kidney Foundation describes two of the kidneys main jobs as being to filter waste products out of the bloodstream--and out of your body--and balance your body's fluids. As your system doesn't have much need for alcohol or caffeine, it is ousted from your body in your urine. But perhaps the most notorious dietary reason for a change in urine odor is asparagus. This, says Healthdiaries.com, is generally believed to be caused by a sulfur compound in the vegetable called mercaptan, which breaks down during digestion. If you suspect changes in your body odor or urine are down to diet, Health911.com suggests avoiding these foods and drinks for a week or two to see if things return to a normal.
Dehydration
Drinking water helps your kidneys flush out toxins and waste products, most of which are removed in urine and a small amount are excreted through your skin. Not drinking enough water--especially if you've been losing fluid by exercising--affects your urine, in particular, making it concentrated and dark in color, with what HealthMad describes as an ammonia smell. The remedy is simple: Boost your water intake at all times, but especially when you're working up a sweat.
Medications and Medical Conditions
Certain medications and vitamin supplements can cause changes in urine odor but, says Harvard Health Publications, these changes are harmless and should only be temporary. More serious are changes in urine odor due to certain medical conditions. For example, Harvard Health Publications notes that urine with a sweet smell is a symptom of diabetes, while a urinary tract infection or bacterial vaginosis can give rise to cloudy, foul-smelling urine. If a day or two of increasing your water intake doesn't reduce these symptoms, seek medical advice.
Clothing
Some parts of the body, such as the armpits and genitals, are more likely to produce body odor because glands in these areas secrete proteins and oily substances that bacteria feed on. Health911.com suggests wearing loose-fitting clothes, in breathable fabrics like cotton. This will allow the perspiration to escape so the skin doesn't become a breeding ground for bacteria. Wearing tight clothes in synthetic fibers stops the skin from getting access to air, so the sweat is trapped and reacts with the bacteria on your skin to create odor. Don't suffocate your skin and wash your body--and your clothes--regularly.