A menstrual cycle will often preannounce its arrival by affecting your mood, eating habits, and/or physical well-being. A change in hormone levels is a common cause of these symptoms, but Premenstrual Syndrome (PMS) can also be caused by chemical brain changes, poor nutrition, excess sodium, certain foods, alcohol, caffeine, fear, change-of-life, irritable bowel syndrome and/or an endocrine disorder. The signs and symptoms of an impending menstrual cycle often vary from one woman to the next, but many of these symptoms are common among women who experience menstruation.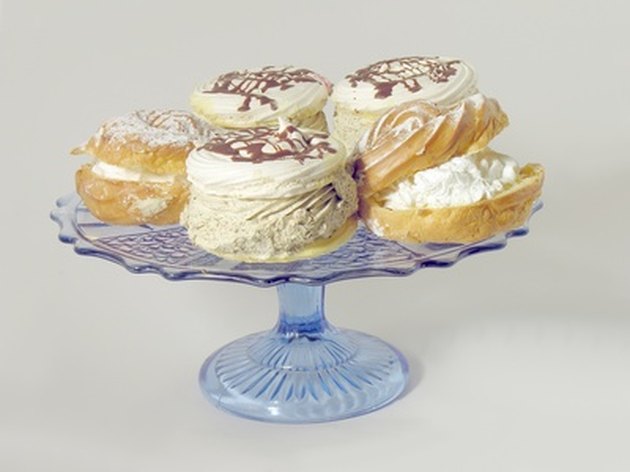 Physical Signs and Symptoms
Water retention and breast tenderness are two common symptoms experienced by women just prior to the arrival of their periods. The retaining of water causes the stomach to swell. Bowel movements may become sluggish at this time, or diarrhea may occur. The breasts may feel heavy and fuller than usual at this time, and they may be sensitive to touch. The body may feel achy, and a headache may manifest. Some women often feel low back pain or cramps at this time. The skin may develop pimples before bleeding starts as well.
Emotional Signs and Symptoms
Emotions run like a roller coaster ride prior to menstruation. Irritability and mood swings can be a problem. You may feel like crying suddenly for no apparent reason, and feel easily irritated. Anxiety and worry over insignificant matters are common. Loss of interest in things you like, also known as anhedonia, can also be a symptom of impeding menstruation. You may find it difficult to sleep, and you may become forgetful at this time, finding it hard to focus on your thoughts.
Nutritional Signs and Symptoms
Yearning for certain foods is a common sign and symptom of a period about to happen. Food cravings may include starches, sweets and chocolate as well as salty snacks such as chips, crackers and breads. You may find yourself putting more time and effort into getting the foods you crave. Feelings of hunger may strike more often at this time, and you may eat more than usual before you menstruate.