Peppermint oil, the aromatic extract or distillate of the peppermint plant, acts as a cleanser and a decongestant for the skin. Peppermint oil exhibits three key properties beneficial in the topical treatment of acne. It is cooling to the skin, inhibits bacterial growth and reduces testosterone 5 ALPHA-reductase production.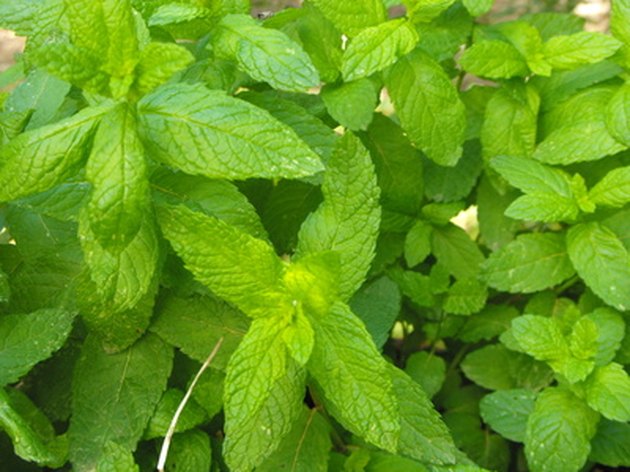 Acne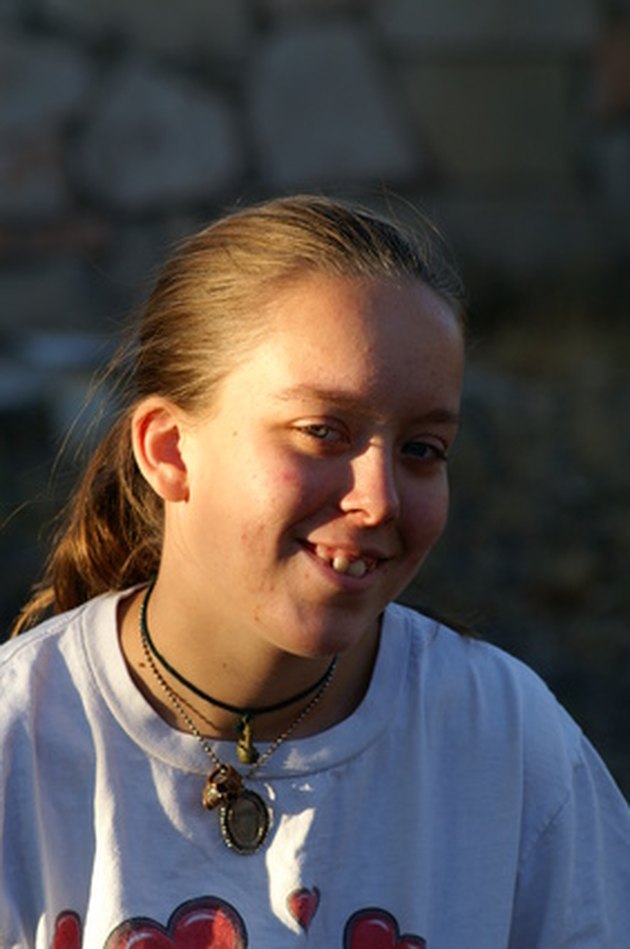 According to the American Academy of Dermatology, nearly 40 to 50 million Americans experience acne. Acne is the most prevalent skin disorder in the United States today. Dermatologist Patricia K. Farris states that acne occurs when dead skin cells block excess sebum or oil flow through the hair follicle to the surface of the skin. The bacteria Propionibacterium acnes grow within the sebum and contribute to inflammation.
Functions
Authors Marcel Lavabre and Erich Keller recommend peppermint oil for the treatment of acne. The cooling property of menthol within the peppermint oil reduces acne inflammation. Excess oil or sebum production decreases as the male hormone testosterone 5 ALPHA-reductase production falls. Oil flow toward the skin's surface improves as oil production diminishes. Since less oil is trapped, a less inviting environment reduces excess growth of propionibacterium acnes. This bacterial growth inhibition is a secondary benefit relating to environment, rather than to peppermint oil's antiseptic properties.
While peppermint oil kills many forms of bacteria directly, Propionibacterium acnes and the gram negative bacteria responsible for follculitis appear less responsive to its antiseptic properties than to those of other essential oils. According to a Chinese research study in the journal Molecules entitled "Activities of ten essential oils towards Propionibacterium acnes and PC-3, A-549 and MCF-7 cancer cells," peppermint oil demonstrates little direct inhibition towards Propionibacterium acnes. Always consult your personal physician before using peppermint oil.
Selection
Only high quality peppermint essential oils are beneficial alone and in herbal preparations. Avoid the use of peppermint perfume oils and peppermint fragrance oils. Avoid solvent extracted peppermint oils. Always consult your personal physician before use.
Topical Application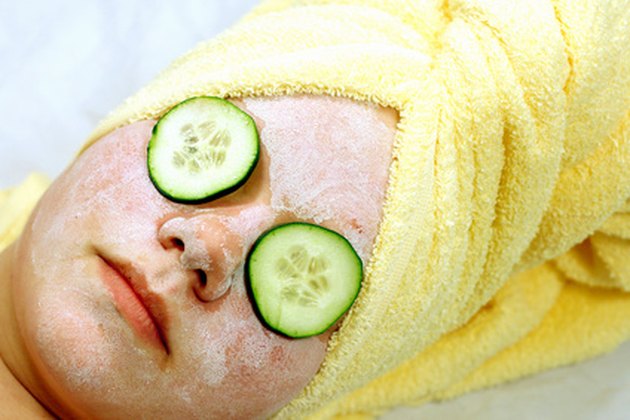 Topical application methods include pure essential oil, facials, soaps, masks, astringents, face and body washes. Many naturally based products containing peppermint oil are on the market. Always read the instructions and warnings before use. Consult your personal physician before trying any product containing peppermint oil.
The Commission E, Germany's herbal regulatory agency, recommends applying a few drops of peppermint oil directly to the affected skin two to four times daily. As skin sensitivity may exist, always spot test with a drop of oil on the inside of the arm. Work up to the recommended dosage if your skin reacts positively. Avoid applying peppermint oil products near the eyes. Always consult your personal physician before use.
Conclusions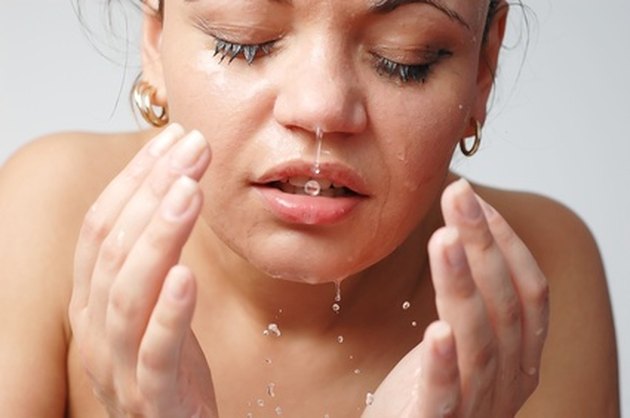 Research indicates that peppermint oil may assist in acne treatment for some individuals, however it is only one step along the path to healthier skin. Diet, stress, hormones and hygiene affect skin health. Consult your physician to design a program best suited to your individual needs.
Safety
Topical use of peppermint essential oil is safe for most adults, but adverse reactions can occur. These include skin sensitivities, allergies, respiratory distress, and hives. Peppermint oil is not recommended for women during pregnancy and lactation or for infants and young children. Never apply peppermint oil or peppermint oil products near the eyes. Additional risks are listed in the Resources. Always consult your personal physician before using peppermint oil.