Dairy intolerance and dairy allergy are two different things, according to the National Digestive Diseases Information Clearinghouse. Dairy or lactose intolerance is a reaction to the sugars in milk. Your body either lacks the enzyme, lactase, which breaks down lactose or your body does not produce enough. As a result, your body is unable to digest milk. A dairy or milk allergy is a reaction to the proteins in milk. Your body sees the proteins as an invader and your immune system creates antibodies for protection. Lactose intolerance can be painful and frustrating but is rarely, if ever fatal. A dairy allergy, on the other hand, while also painful and frustrating, has the potential to be fatal.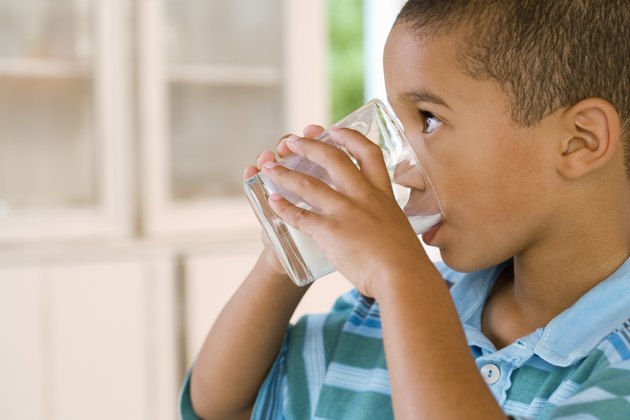 Lactose Intolerance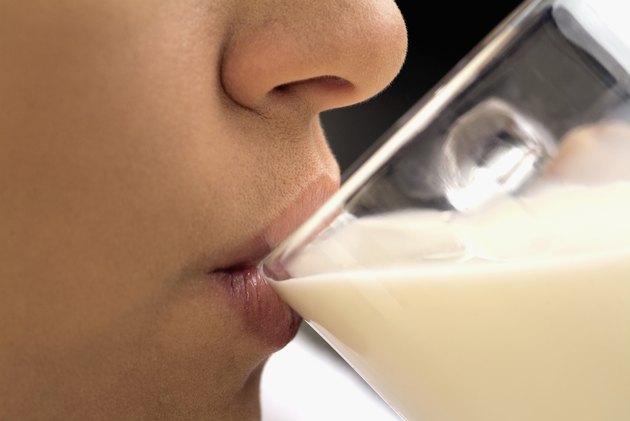 Because lactose intolerant people cannot digest milk, the milk sits in your intestines where it ferments causing gas, bloating, abdominal pain and nausea. You may also get diarrhea as the intestines try to clear the milk from your body. The symptoms usually start 30 minutes to two hours after consumption and range from mild to severe. The severity of the symptoms is directly related to the amount of milk consumed and whether or not you have any naturally occurring lactase enzymes.
Milk Allergy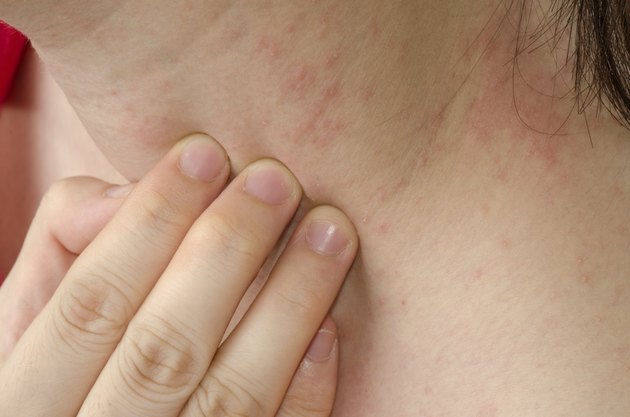 As with any food allergy, an allergic reaction to milk can occur within minutes of ingestion and may last an entire day. Allergic reactions to food also result in skin rashes, itching, redness, swelling and tingling around the mouth. As with lactose intolerance, there are also cramps, diarrhea and nausea. However, there may also be vomiting.
There are also the classic symptoms of allergy like runny or stuffy nose, itchy eyes, sneezing and coughing or wheezing. A milk allergy becomes life-threatening if you have a severe reaction, known as anaphylaxis. With anaphylaxis, the tissues of your mouth, throat and airway swell to such a degree that breathing becomes impossible. Additionally, the blood pressure drops, which may cause you to pass out and go into shock.
Lactose Intolerance vs Milk Allergy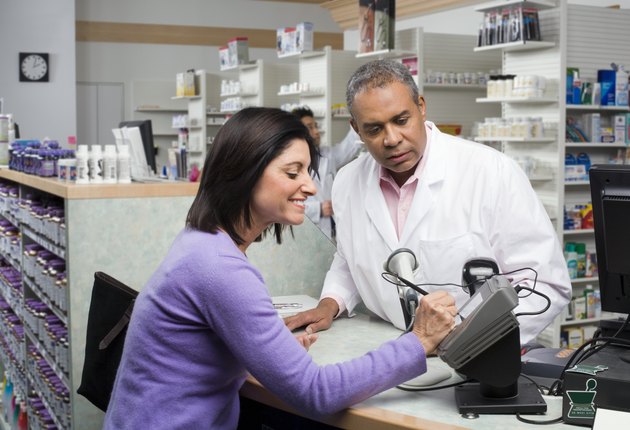 If you are lactose intolerant you can still ingest milk. There are several over-the-counter remedies, like lactaid, that provide lactase enzymes. There are also specially treated dairy products, with added enzymes, and you may also have success with yogurt and other fermented milk products.
If you have a milk allergy you should not ingest milk, even if your reaction to milk is relatively mild, according to Food Allergy Research and Education. The reason is that, while your reaction may be mild now, it can become worse over time — leaving you at great risk for anaphylaxis. If you have a milk allergy it would be better to consume milk substitutes like soy or rice products.