Part of starting a new job is meeting all of the other employees and getting to know them. You can become acquainted more quickly if you take the initiative and introduce yourself. An efficient way you can introduce yourself to fellow workers is to create a well thought-out introduction email. Your message should briefly tell a little bit about yourself and encourage the other employees to want to get to know you better.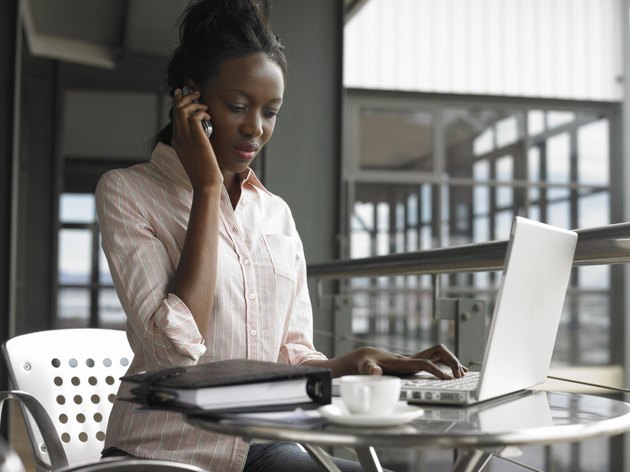 Step 1
Use your company directory or email address book to identify to whom you are sending your email. You should send your message directly to individuals within your department or the organization that you will interact with daily. If the company hired you for a managerial or executive position, you should send your email to entire divisions or departments that you oversee.
Step 2
Create your subject line so readers know the purpose of your email before they open it. "Introduction" and "new coworker" are good phrases to let your coworkers know this is not an urgent email requiring immediate action.
Step 3
Start your email message by using individual first names, or "fellow coworkers" if you are writing to a larger group of people.
Step 4
Provide your job title and your start date with the company. Share a brief summary of your work history and educational background.
Step 5
Add a small amount of personal information to which other employees may relate. Perhaps you are an avid football fan or enjoy ballroom dancing. You might also share the fact that you have children or pets at home.
Step 6
Let everyone know that you are excited about your new position, and briefly list any of your work-related goals. State where your office or desk is located and invite everyone to stop by to meet you personally.
Tip
Use business email etiquette by keeping the tone of your message professional, and refrain from typing in all caps or using slang.
Warning
Remember to keep your email short and to the point. Your fellow coworkers will get to know you better in the near future, and saying too much in your introductory email might make you appear self-absorbed.