Breast tenderness in men most often occurs in men with gynecomastia, abnormal enlargement of the breast tissue. Hormonal imbalance between testosterone, the dominant male hormone, and estrogen, the dominant female hormone also produced in small quantities by men, causes gynecomastia, MayoClinic.com reports. While breast tenderness is rarely serious and often resolves on its own, some causes can be serious and merit investigation.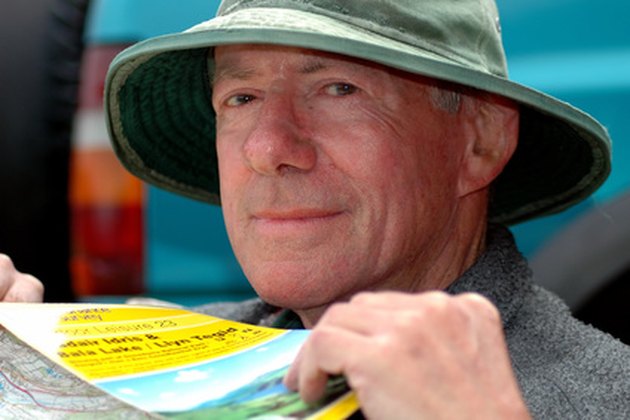 Puberty
Puberty often causes temporary gynecomastia with breast tenderness. As many as 65 percent of 14-year-old males experience gynecomastia, FamilyDoctor.org reports. Puberty-related breast tenderness and enlargement usually resolve after two or three years. Although gynecomastia can cause embarrassment, it causes no lasting harm.
Drugs
Many drugs can cause gynecomastia and breast tenderness. Between 10 and 25 percent of gynecomastia cases result from drug use, according to J. Lewis, M.D., of the University of Tennessee Health Sciences Center. Anti-androgens, which block the effects of male hormones, often cause gynecomastia and breast tenderness. Typically used to treat prostate enlargement or prostate cancer, the effects of anti-androgens usually improve when the medications are stopped. Chemotherapy, anti-anxiety medications, tricyclic antidepressants, AIDS medications, some antibiotics, certain heart medications and heart medications, such as calcium channel blockers and digitalis, can also cause gynecomastia and breast tenderness. Drugs such as heroin, anabolic steroids, amphetamines and methadone may also cause gynecomastia.
Alcoholism
Alcohol use interferes with the liver's ability to break down estrogen and can cause gynecomastia with breast tenderness. Cirrhosis of the liver causes around 8 percent of gynecomastia cases, Lewis reports.
Hypogonadism
Men who produce low levels of testosterone often have breast tenderness and gynecomastia. Hypogonadism can occur as a result of genetic disease, such as Klinefelter syndrome or from problems with the pituitary gland, which regulates hormone production. Klinefelter syndrome causes 8 percent of gynecomastia cases, according to Lewis. Undescended testicles and damage to the testicles from mumps can also cause hypogonadism. Kallmann syndrome--abnormal development of the hypothalamus--also can cause hypogonadism.
Aging
Testosterone production often decreases as men age, resulting in low levels in as many as 30 percent of men over age 75, MayoClinic.com reports. Gynecomastia and breast tenderness can result.
Tumors
Tumors of the pituitary, adrenal glands or testicles can change the estrogen-testosterone balance, leading to breast tenderness from gynecomastia, MayoClinic.com states. Pituitary tumors account for 2 percent of cases of gynecomastia, while testicular cancer causes 3 percent of cases, Lewis states. Breast cancer in men can also cause breast tenderness.