Creating a five-year career plan doesn't only give you goals to look forward to; it helps you to clearly see your career path and what you must do to achieve your goals. Whether you want to move up in your company or have another career altogether, planning what your next five years will look like gives you an end goal. As you decide on your career goals for the next five years, taking your skills, interests and education into consideration will help you set realistic, achievable goals that you can be proud of.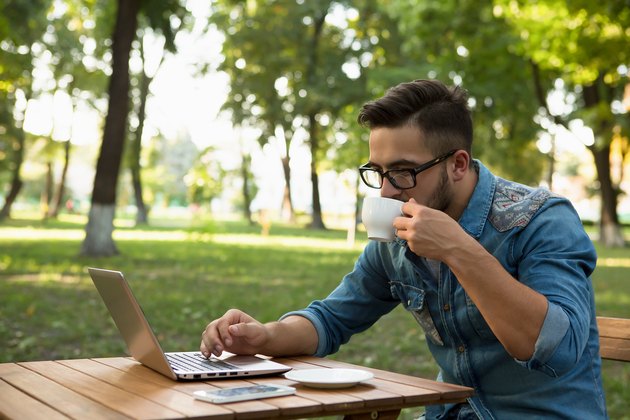 Step 1
Identify your end goal, or what you ultimately want to accomplish by the end of five years, notes the California State Board of Equalization. Each goal that you set is made up of smaller goals, but knowing the main goal that you're working towards gives you a solid starting foundation. Create a broad idea of what your life will be like in five years when it comes to career and lifestyle.
Step 2
Write your five-year goals down and display them in a prominent place where you can see them often. Whether you write them on a small card that you can tape to your computer, or write the goal dates in your planner, make sure that you give yourself a daily reminder of what you plan to do in the next five years.
Step 3
Evaluate the talents, abilities and training you currently have and assess whether or not they are conducive to the achievement of your five-year career plan, says Randall S. Hansen, psychologist and founder of Quintessential Careers. If you want to become a graphic designer because you have an eye for design, but you don't know the software, you'll need extra training to follow your five-year career plan. Be honest with yourself so you know exactly what it will take to get the results that you want from your plan.
Step 4
Break your five-year career plan into smaller, more manageable goals. While you may want a complete career overhaul in five years, you must begin to act now in order to achieve what you want in your career. Set realistic timelines for smaller goals, like receiving training, getting a mentor or interning with a company that you admire. Smaller achieved goals will eventually accumulate to help you complete your ultimate plan, notes business website MindTools.com.
Step 5
Track your successes and failures and reassess your plan as necessary. If you have always wanted a certain career, but begin training and realize it isn't for you, choose a new five-year goal and create a new business path based on your knowledge, skills and interest level.