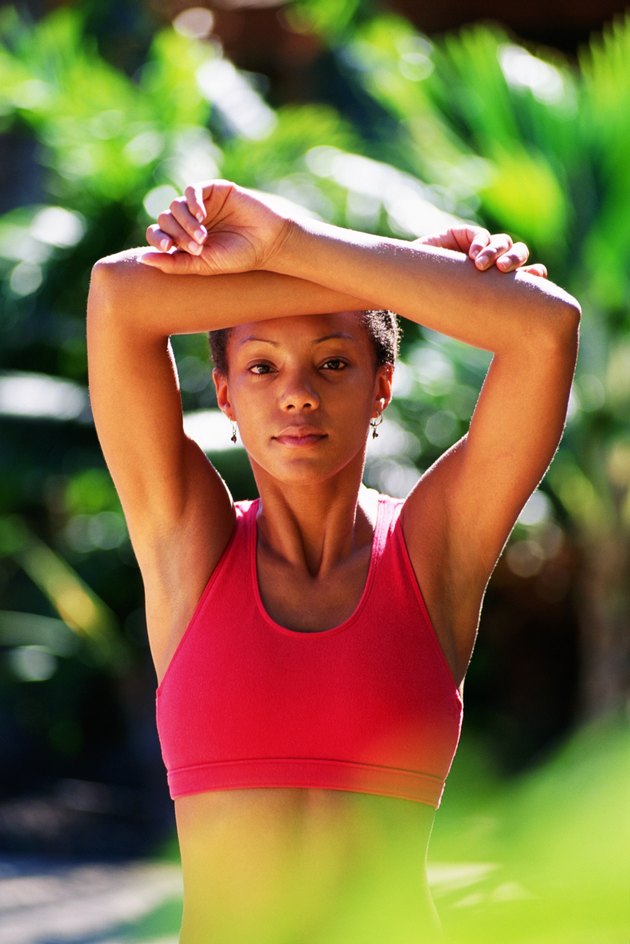 What to Look For
If you're planning to have breast surgery--an augmentation, a reduction or a mastectomy--your surgeon will ask you to purchase a few post-surgical front-opening bras in different sizes. Depending upon your surgery and the type of incisions, expect to wear these bras 24/7 for six weeks or more. The first, a Level 1 bra is to be worn over the dressing immediately after surgery when you're swollen; the second, a Level 2 is smaller in size. Both provide compression for the wound and support to keep muscles and tissue in place until they heal.
Common Pitfalls
There is no best bra. Finding the best surgical bra or sports bra for you is based on size, comfort and where your incisions are located. First, ask your surgeon for surgical bra and brand recommendation. Secondly, find a custom bra shop where saleswomen measure and custom-fit customers. Many specialty bra shops will carry surgical bras or will special order them.
Keep in mind that the bra is meant to be tight in order to squeeze muscles and skin together during the healing process. As you heal and the swelling subsides, your surgeon will recommend that you move the bra to a tighter hook. In addition, the bra might sit on nerves healing after surgery. Discuss any residual pain with your surgeon.
Surgical bras tend to be more expensive than off-the-rack bras. Expect to pay anywhere from $35 to $125 for each bra.
Expect to wear the bras 24 hours a day. If you don't wear a bra normally or you don't wear a bra to bed, expect this will be uncomfortable.
Though you're purchasing a sports bra, you will not be permitted to exercise after your surgery. Depending upon the extent of the procedure, your surgeon will warn you against any type of physical exertion for up to three months.
Where to Buy
Most custom surgical bra manufacturers offer online service. The Marena Group located in Lawrenceville, Georgia provides custom garments for men and women including custom breast support garments. The recipient of numerous awards, including Business Excellence in 2009, customer reviews rave about excellent customer service and a comfortable yet durable product. ContourMD, in business for over 25 years, is another custom garment manufacturer located in Lenexa, Kansas. It carries an extensive line of surgical compression garments, vests and surgical sports bras.
Cost
Though you can find cheaper garments through Amazon and Walmart, quality surgical sports bras can range in price from $35 up to $100 per garment. Though pricier, the construction is more durable and fabric is comfortable like second skin. The bras, usually hand washable, clean well even when stained with blood and drainage. If you're investing time, pain and emotional energy into breast surgery, it's worth the monetary investment to purchase quality garments that protect your incisions.