Chemical treatments, sun exposure, excessive blow-drying and even a poor diet can deplete hair of moisture, making way for dullness and breakage. Fortunately, there are solutions. In addition to improving your overall lifestyle, quality shampoos and conditioners can help revitalize dry locks.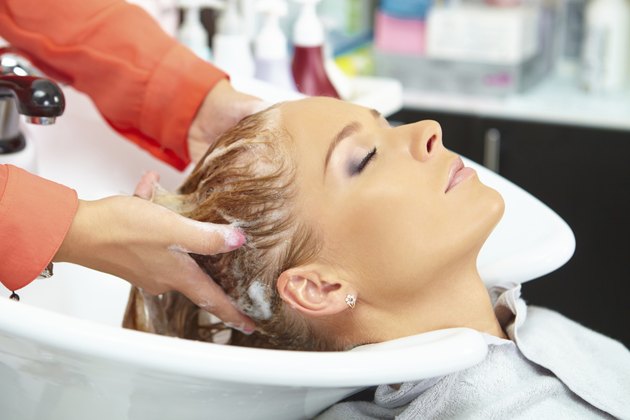 "I always tell customers to look for the first four ingredients listed, which account for approximately 80 percent of what's inside," said Zaid Bakeer, a hair expert and cosmetologist in Arlington, Virginia. Shampoos and conditioners, he said, should contain moisturizing ingredients and no sulfates or parabens, which increase dryness.
I always tell customers to look for the first four ingredients listed, which account for approximately 80 percent of what's inside.

Zaid Bakeer, hair expert and cosmetologist
NouNou Shampoo by Davines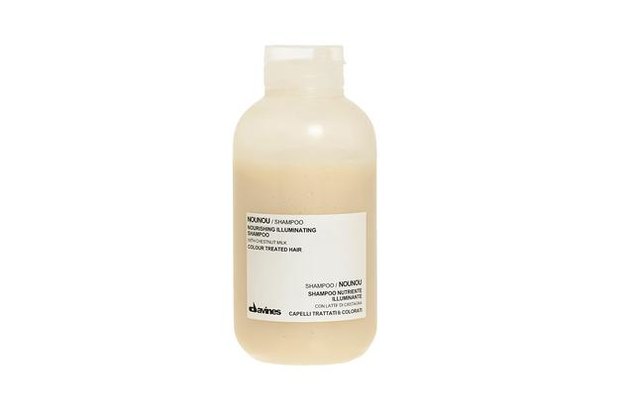 To restore the vibrancy of dry tresses, Sean Henry, an internationally known hairstylist and owner of the award-winning Salon Evol in Stroudsburg, Pennsylvania, recommends Nounou Shampoo by Davines. "Although the label says, 'For Color Treated Hair,' it works wonders on dry hair that is not color-treated also," he says. "The chestnut milk in the shampoo pumps the hair full of moisture, while the rice proteins protect the hair throughout the day." Because the formula is concentrated, a small amount is all you need per wash, so it will last longer than the same amount of typical shampoos. An 8.5-ounce container sells for about $26.
Melu by Davines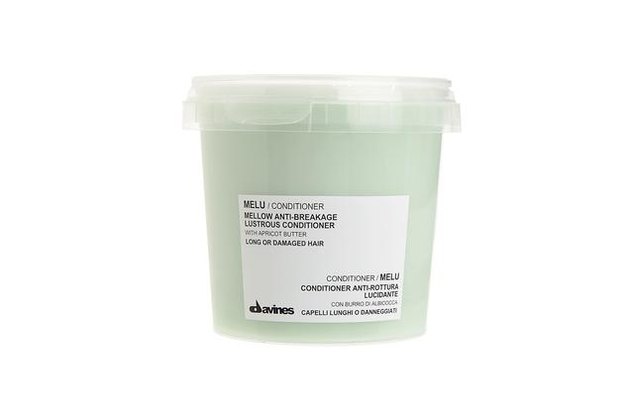 For long and damaged hair, Melu by Davines is Henry's go-to conditioner. The conditioning balm contains natural ingredients, including polyquaternium-67, a conditioning agent; quatenium-8, which speeds up blow-drying; and apricot butter, which hydrates and soothes. "The apricot butter in Melu will make long, fragile hair look healthy and fresh again," said Henry. The tub-style container makes it easy to take what you need and replace whatever you don't use, he added. In other words, you won't have to waste an ounce. The suggested retail price for an 8.45-ounce tub is $27.
Total Results Moisture Shampoo by Matrix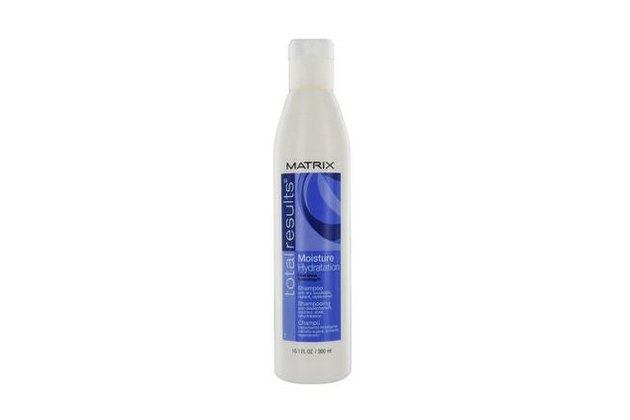 Total Results Moisture Shampoo by Matrix is designed to replenish moisture and add radiance to dry hair. "For dry hair, you want the moisture," said Denise Studer, a Minneapolis salon owner who named Total Results as her top hydrating pick. "This gently cleanses and moisturizes." The cleansing serum contains valuable amounts of glycerin, a humectant that hydrates and helps maintain hair moisture, and apricot oil, a natural, nourishing oil that helps condition, soften and add shine to hair. The suggested retail price is $9 for a 10.1-ounce bottle and $24 for a 33.8-ounce bottle.
Total Results Pro Solutionist Instacure Leave-In Treatment by Matrix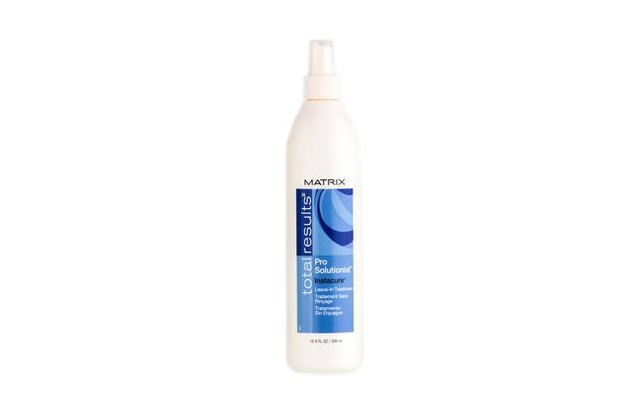 Total Results Pro Solutionist Instacure Leave-In Treatment by Matrix provides a dryness solution that saves time, as no rinsing is required. "I can't say enough of Instacure Leave-in Treatment for everyday conditioning," said Studer. "It's a lightweight, leave-in treatment that helps smooth cuticle damage and conditions overporous hair." The oil-free formula is designed to instantly add shine and vitality to your hair without weighing it down the way heavy conditioners can. For this reason, it is particularly helpful for fine hair. "Use it every day," Studer suggested. "You will feel the difference with no build-up." A large, 33.8-ounce bottle retails for about $29
Lavender Cleanse by Hayadi Hair Care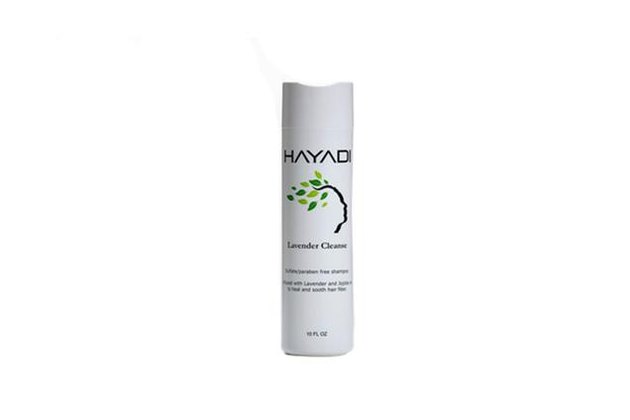 Lavender isn't merely a lovely flower or a soothing fragrance. Its oil adds moisture to hair, enhancing vibrancy. "I always recommend the Lavender Cleanse by Hayadi Hair Care for extra-dry hair," said Bakeer. "It has aloe juice as the first ingredient, which is a natural healer." It's also infused with jojoba and lavender oil, he said, both of which hydrate and soothe your hair fibers. Free of sulfates, water and parabens, Lavender Cleanse is ideal for anyone with color treated hair or sensitive skin, according to the company's website. It's comprised primarily of organic ingredients and specially made to strengthen damaged hair. A 10-ounce bottle can be purchased online for $16.
Kerastase Fibre Architecte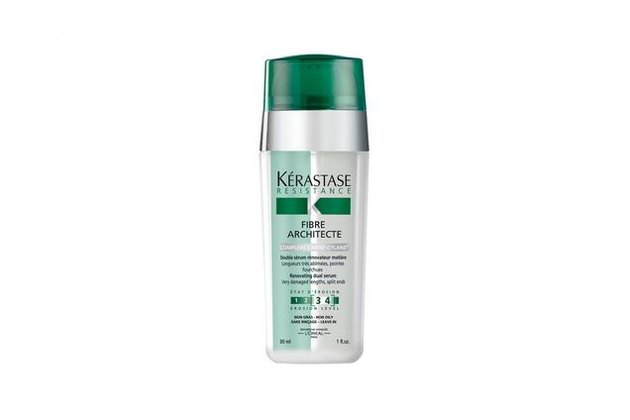 Celebrity stylist Troy Peppin, whose work has been featured in "Elle," "GQ" and "Glamour" magazines, ranks Kerastase Fibre Architecte in his top 10 beauty products. "This reconstructing serum renews damaged hair from any chemical process," he said. "It's great for overprocessed, bleached and damaged hair." Kerastase describes Fibre Architecte, which is part of its Resistance line, as the first reparative dual-serum that takes aim at the worst of hair erosion and fills in fiber gaps. It's designed to seal and repair split ends and smooth hair without causing greasiness. Simply add it to your hair after blow-drying. A 30-millileter bottle retails for $42.