Let's face it: Belly bloat can negatively impact your quality of life. This annoying symptom can be caused by drug flatulence, a food sensitivity or an underlying medical problem. Regardless of the reason, bloating just makes you uncomfortable and can even make your clothes fit more tightly. So, what natural remedies for belly bloat might give you much-needed relief? Could an over-the-counter medicine for bloating also be helpful?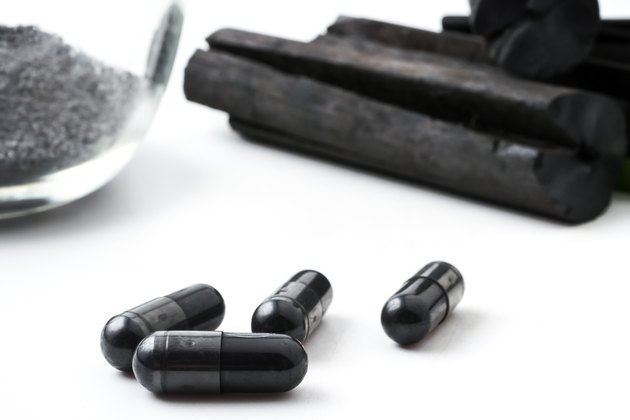 Common Causes of Bloating
Numerous foods can cause moderate to excessive gas production and contribute to that awful bloating sensation. Vegetables such as eggplant and potatoes, along with fruits such as apples and citrus fruits, are medium-level offenders. Bread and pastries also fall into this category. Top gas producers include bananas, beans, Brussels sprouts, cabbage, celery, cucumbers, bagels and bran-rich foods. Ironically, some of these foods are known for their high fiber content. Because of this potential benefit, ask your doctor how to better incorporate these foods into your diet.
Keep in mind if you can't get enough hot, spicy foods that these tasty concoctions tend to move rather quickly through your bowels, often producing unwanted extra gas in the process. Fat-rich and fried foods have also been known to trigger troublesome gas symptoms in certain people. If spicy foods and fried foods cause you discomfort, get professional guidance from your doctor.
Eating meals too quickly or consuming carbonated beverages such as sodas and seltzers also creates bloating in some people. Lactose intolerance, celiac disease, irritable bowel syndrome and other gastrointestinal conditions may also be a factor. If you experience anxiety or stress, or if you smoke, you may also encounter that bloated feeling on occasion.
Learn About Drug Flatulence Causes
Taking multivitamins, iron supplements or fiber additives has been associated with bloating and gas in some people. Common medications, such as antacids, aspirin and diarrhea medicines, are also known culprits. Other problem medications can include cold and allergy medicines and drugs that treat heart disease, ulcers and bladder conditions. Well-known pain medications are also on the list of offenders, plus at least one herbal medicine formulation.
If you suspect your physician-prescribed medication or supplement — or even nonprescription substances — may have caused you to be gassy, talk to your doctor before taking your next dose.
Try Natural Belly Bloat Remedies
When you've had enough of that puffy feeling and just want some relief, try these natural remedies for belly bloat. First, reduce or eliminate gas-producing foods, consulting with your doctor as necessary. Next, eat more slowly to help minimize the amount of air entering your stomach. As an added bonus, you'll have more time to savor that tasty meal. Avoid flavored seltzers and other carbonated beverages whose bubbles encourage stomach gas buildup.
Stop two other seemingly innocuous behaviors that also cause you to inhale more air. If you typically use a straw to drink water or other beverages, ditch that dining accessory and sip your beverage instead. Next, nix the chewing gum habit. Finally, stop smoking, a move that also helps decrease the risk of serious health conditions.
If you're open to an over-the-counter medicine for bloating, consider taking activated charcoal capsules. Digestive enzymes, including lactase enzymes, may also be useful.
How to Stop Period Bloating
Premenstrual syndrome (or PMS) troubles many women before the onset of their monthly period. Pre-period bloating, a recognized PMS symptom, can make it very difficult to fasten your favorite pair of jeans or maintain a sleek silhouette in your new skirt. Two nutrition-based strategies should help to reduce your pre-period bloating.
Decrease your salt consumption. Too much salt contributes to fluid retention. For the best result, prepare your own meals, since many processed foods have a high salt content. Next, drink at least 64 ounces of water daily. Adequate water consumption improves your digestion and should also help to decrease uncomfortable stomach bloating.