Triamcinolone acetonide cream (Kenalog topical cream, Triacet, Triderm) is a prescription corticosteroid medication indicated to reduce sensations of itching or inflammation in patients with certain types of skin conditions. This medication is applied directly to the affected skin region two to three times daily or as prescribed by a medical professional. Patients should be aware of the potentially harmful effects of triamcinolone acetonide cream before using this topical medication.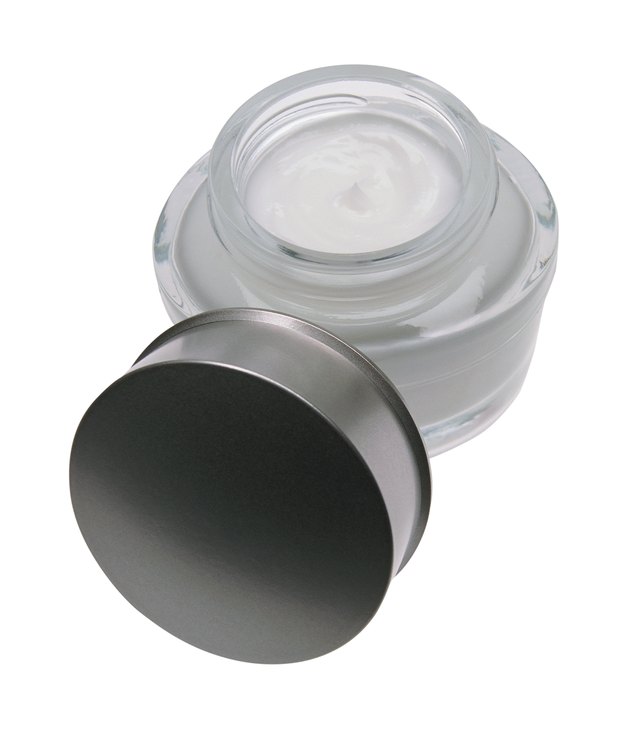 Side Effects
Side effects may arise in certain patients during treatment with this medication. After applying triamcinolone acetonide cream to the skin, patients may notice that the treated skin appears irritated or inflamed. Additional application site reaction side effects may include itching, dryness or burning, according to Fougera, the pharmaceutical distributor of this topical cream. Certain patients may also develop inflamed hair follicles, called folliculitis, or acne across treated skin. These side effects can be uncomfortable and may cause the skin to feel tender or painful to the touch. The treated skin may also appear lighter in color than untreated skin, a side effect of triamcinolone acetonide cream called hypopigmentation. Patients who develop severe or persistent skin reactions while using this corticosteroid should seek additional care from a doctor.
Adrenal Suppression
Prolonged or excessive use of this topical medication may result in adrenal suppression, which can lead to Cushing's syndrome in certain patients. The risk of adrenal suppression is highest in children who use triamcinolone acetonide cream, DailyMed reports. Symptoms associated with adrenal suppression may include growth delays involving weight or height, emotional or mood changes, high blood sugar, excessive body hair growth or facial puffiness. Patients who exhibit these side effects while using this corticosteroid cream should consult a medical professional as soon as possible.
Allergic Reaction
Patients who are hypersensitive to triamcinolone acetonide or any of the components of this topical cream should not use it, Drugs.com advises. Improper use of this corticosteroid cream by sensitive patients may induce an allergic reaction. Allergic reaction symptoms can be life-threatening and may include heart rate changes, breathing problems, throat or facial swelling, dizziness, weakness, pale skin or loss of consciousness. Patients who develop any of these side effects after using triamcinolone acetonide cream should receive immediate emergency medical care.