Toothpaste has come a long way over the years, and today you can find toothpaste that will do much more than just fight cavities. The varieties of toothpaste are many, as are the brand names of toothpaste. There are brands that are natural, and there are brands that are not. The following list will acquaint you with some of the toothpaste brands that have been sold over the years.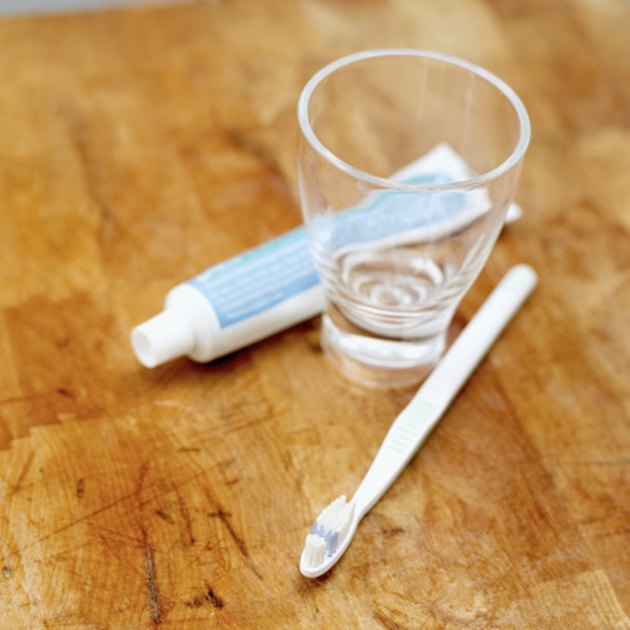 Colgate
Colgate toothpaste is a brand that has been around for many years and is still popular with consumers and recommended by dentists. This brand name toothpaste offers toothpaste made to cater to an individual's needs, and some of Colgate's toothpastes are made to strengthen the enamel on your teeth, whiten your teeth and freshen your breath.
Crest
Crest toothpaste offers a wide assortment of toothpaste such as whitening toothpaste, toothpaste that offers protection against tarter build-up and toothpaste for children.
Sensodyne
One of the types of toothpaste Sensodyne makes is toothpaste for people with sensitive teeth. This company's toothpaste is designed to lessen the pain associated with tooth sensitivity. Sensodyne also makes toothpaste that whitens teeth and toothpaste that protects tooth enamel. The tooth enamel toothpaste is made for children and for adults.
Arm & Hammer
Arm & Hammer uses baking soda in their toothpaste is baking soda. Baking soda is a natural ingredient used to whiten teeth. This company makes a few different whitening toothpastes, along with toothpaste that makes teeth stronger.
Close-Up
The ingredients in Close-Up toothpaste include mouthwash. This brand of toothpaste is designed to prevent cavities, whiten teeth and make breath fresh.
Aim
Aim toothpaste is a brand that offers gel toothpaste to control tartar formation. This brand of toothpaste also works to prevent cavities.
Peposodent
Peposodent is another brand of toothpaste that offers toothpaste that eliminates plaque buildup, whitens teeth and strengthens tooth enamel.
Tom's of Maine
Tom's of Maine makes toothpaste that contains ingredients that are natural and animal friendly. Preservatives are natural, and Tom's of Maine toothpaste is flavored with fruits and herbs. Tom's of Maine offers toothpaste for people with dry mouth, as well as toothpaste that whitens teeth and toothpaste for people with tooth sensitivity.
Jason
Jason organic toothpaste is a brand that makes toothpaste for sensitive teeth and for teeth in need of gum care and protection. Jason uses natural ingredients such as CoQ10, clove, cinnamon, blue-green algae and perilla seed extract in their toothpaste.
Peelu
Peelu toothpaste is a brand that goes back to basics and makes toothpaste that contains a part of the peelu plant. This brand of toothpaste comes in natural flavors such as cinnamon, peppermint and spearmint, and it cleans and whitens teeth without the use of artificial ingredients.