The Wild Rose D-tox is an herbal colon-cleansing program developed to remove waste and toxins from your body. Following the detox for 12 days is believed to help flush your body of harmful chemicals, like pesticides, found in your food. The program pulls processed foods, that are full of chemicals and preservatives, from your diet to aid in the detox process. The Wild Rose D-tox is centered around organic foods to cleanse the body. Ask your doctor about possible risks involved with herbal detox programs.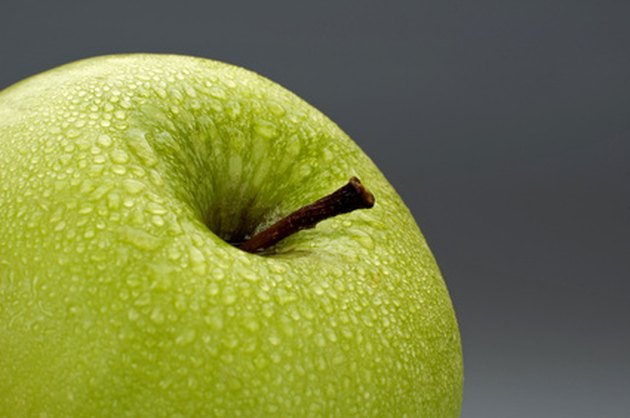 Whole Grains
The program suggests starting your day with a serving of oatmeal. Make your oatmeal with water and add cinnamon for flavor. You can incorporate other grains like rye, millet, brown rice and buckwheat to help keep you feeling satiated throughout the day. You can also have rice noodles as an option.
Vegetables and Fruits
The Wild Rose D-Tox eating plan is made up mostly of vegetables. Consume vegetables like peppers, broccoli, turnips, kale, beets, carrots, potatoes and yams. Use vegetables to make soups and broths to fill you up and give you more energy. Non-tropical fruits like apples, cherries, pears, berries or peaches are also allowed while on the detox.
Proteins
Proteins are only 20 percent of the detox diet. You can have lean proteins like lamb, any fish you like, poultry, eggs, lentils and beef. Try different kinds of fish like sole, salmon, halibut or tilapia to add variety to your diet.
Snack Options
Eat healthy snacks like walnuts, hazelnuts and rice crackers. Prepare popcorn without butter or oil. You can also have natural applesauce as an option.
Beverages
Drink beverages like black coffee early in the day to increase energy. You can drink herbal teas as another option to boost energy. You can have your tea hot or cold.
Foods to Avoid
Avoid foods high in sugar like cake, cookies, ice cream, tropical fruits, pastries or jellies and jams. Stay away from fermented condiments like soy sauce, vinegar and ketchup. You should also avoid eating dairy products like yogurt, cottage cheese and buttermilk that increase acid production in the stomach.