Both Tea tree and aloe vera oils have properties that might clear acne, says Nerys Purchon in her book "The Essential Natural Health Bible." Aloe vera oil is made of a small amount of aloe infused into a carrier oil such as almond or grapeseed oil, explain Carol and David Schiller in their book "Aromatherapy Oils: A Complete Guide." Since tea tree oil is a concentrated essential oil, the aloe and carrier oil blend can dilute the tea tree enough for it to be applied to the skin.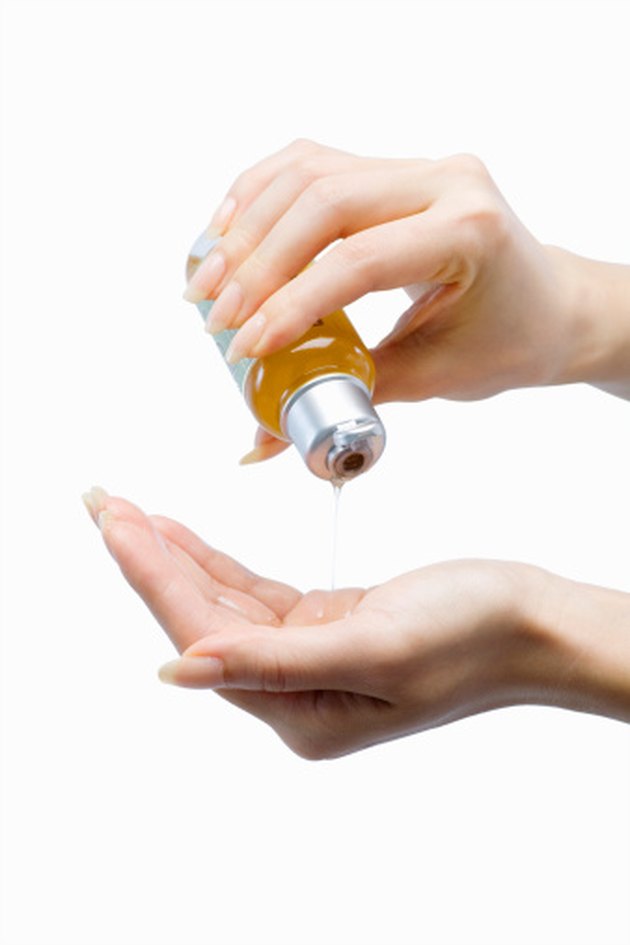 Blend oils
Step 1
Pour 3.5 oz. of aloe vera oil into a liquid measuring pitcher.
Step 2
Drop 40 to 60 drops of tea tree essential oil into the aloe vera oil.
Step 3
Mix the oils with a spoon.
Step 4
Pour the oils into a dark-colored bottle with a lid to store.
Step 5
Apply oil to acne with fingers or a cotton ball.
Things You'll Need
Aloe vera oil

Tea tree oil

Liquid measuring pitcher

Spoon

Dark-colored bottle with lid
Tips
Since tea tree oil is a strong oil, you might want to mix the minimum suggested amount with aloe vera oil first, and add more as desired.
A 2008 study described in the "Indian Journal of Dermatology" found that aloe vera enhanced the quality of skin, had antiseptic qualities and fought acne.
Tea tree might be antiseptic, antimicrobial and beneficial for acne, although more research is needed to back up these claims, states the Mayo Clinic website.
Warning
Essential oils can cause allergic reactions, so it is important to do a small skin test before applying them to large areas of your body. Consult a certified aromatherapist for the proper way to use essential oils. A dermatologist can help determine the best method to treat your acne.
Is This an Emergency?
If you are experiencing serious medical symptoms, seek emergency treatment immediately.