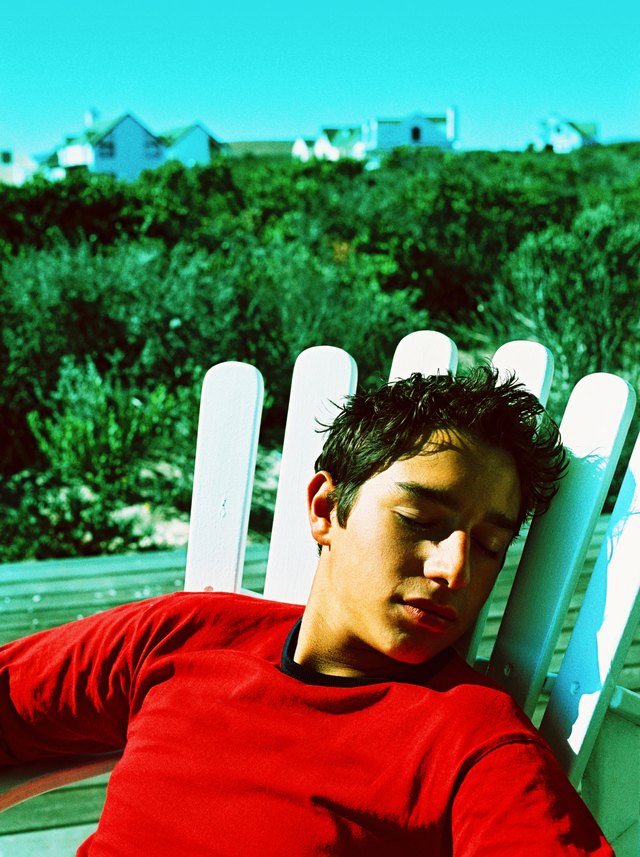 Teenagers have a lot on their plates, from school work, social stresses, personal growth and perhaps first jobs. With all of the changes taking place, it's no wonder that teenagers are often exhausted. The Children's Hospital Boston reports that fatigue is a common complaint among teenagers. However, fatigue in teenagers is also indicative of an underlying health problem. A doctor can help determine the cause of extreme fatigue in your teen if you determine that a lack of sleep is not the underlying cause.
Symptoms
Extreme fatigue is characterized by tiredness that exceeds 24 hours. Your teen might sleep in all weekend and still feel tired and irritable afterward. Kids Health explains that other symptoms of extreme fatigue include difficulty sleeping, headaches, muscle pain, sore throat and difficulty concentrating.
Causes
A variety of health conditions can cause extreme fatigue. According to Kids Health, some of these causes include depression, anemia, low blood pressure, allergies, lack of sleep and hypothyroidism. The Children's Hospital Boston reports that mononucleosis, better known as "mono" is one of the most common causes of extreme fatigue in teenagers.
Risk Factors
One of the most common risk factors of extreme fatigue in teenagers is stress and school work. Teenagers not only have a plethora of obligations related to school and extracurricular activities, but many have part-time jobs as well. According to the Children's Hospital Boston, teenage girls are more susceptible to extreme fatigue related to anemia than boys. Anemia is caused by a lack of iron in red blood cells. Teenage girls commonly lose iron during menstruation.
Prevention
If fatigue is simply related to a lack of sleep, the best solution is to try to get your teen on a regular sleep schedule. The Children's Hospital Boston points out that teenagers typically sleep in on weekends to make up for the lack of sleep incurred during weekdays. This type of pattern worsens extreme fatigue. Instead, encourage your teen to go to sleep at a regular time each night and not to sleep in too late during the weekend.
Treatment
Sleeping pattern changes may not be enough to solve your teen's chronic fatigue. This is indicative of a problem other than lack of sleep, especially if symptoms exceed six months, according to Kids Health. In such cases, a doctor can diagnose the precise cause of extreme fatigue. Kids Health points out that the process can be lengthy, due to the fact that there are numerous causes of fatigue in teenagers. Iron supplements can help treat anemia and hormone replacements help alleviate fatigue from hypothyroidism. Fatigue related to depression is best diagnosed by a clinical psychologist or a psychiatrist.