Some men carry excess fat on their chest, giving them pointy pecs, or "man boobs." Flabby pecs detract from the chiseled, muscular appearance prized by many men. Reducing the size of pointy pecs requires a combination of dietary changes, strength training exercises and cardiovascular activity. Targeting pectoral muscles with specific lifts increases your muscle size, while aerobic exercise reduces fat deposits. It may take several weeks of intense physical activity to see noticeable changes in pec size and shape.
Step 1
Measure the circumference of your chest at its widest point and below your pecs. Write down these measurements, and use them as a baseline against which to track your progress. Consider taking a picture of your chest to notice changes in its appearance.
Step 2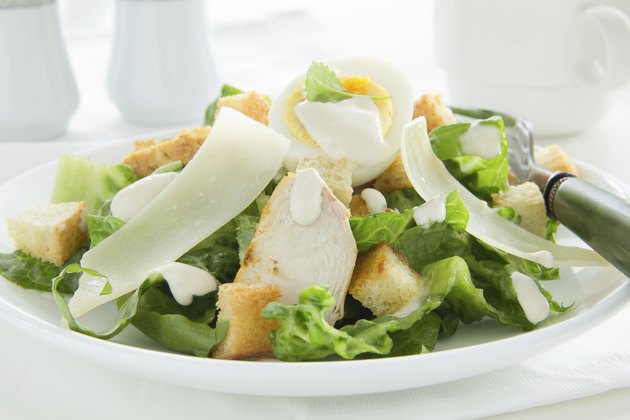 Cut all processed, high-calorie foods from your diet. Replace them with fresh fruits and vegetables, whole grains, lean protein and nonfat dairy products. Choose foods with a low energy density, meaning that they have relatively few calories per gram. Eating small portions of these foods makes you feel fuller more quickly than processed foods or snacks.
Step 3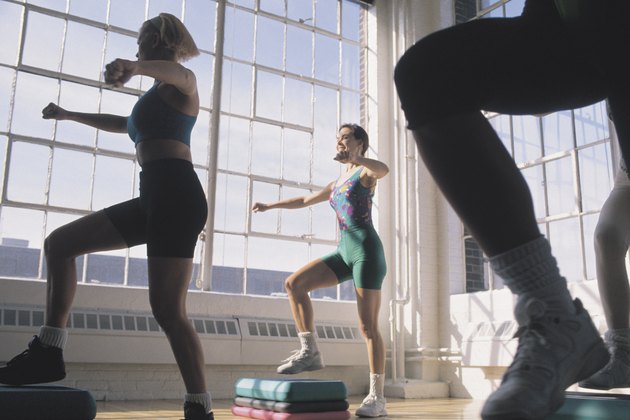 Incorporate 30 to 45 minutes of cardiovascular activity into your routine at least five days per week. Perform activities that increase your heart rate and cause you to sweat. Jogging, swimming, cycling or step aerobics burn excess fat, reducing the size of your chest.
Step 4
Perform strength training exercises that work your pectoral muscles. Bench pressing increases the size and strength of your chest muscles. Grip a barbell with your hands shoulder-width apart. Slowly lower the bar to your chest, and push up in a fluid motion. Adjust the weightlifting bench to an incline or decline position to work your upper and lower pectoral areas.
Step 5
Build muscle in your shoulders and back by performing overhead presses, lateral raises, shrugs and chin-ups. Increasing muscle strength in your back and shoulders improves your posture, which may reduce the appearance of your pointy pecs.
Things You'll Need
Tape measure

Camera (optional)

Barbell

Adjustable weightlifting bench
Tip
As you build strength, increase weights or add different lifts to your routine. This challenges your muscles so they continue to grow in size and definition.
Warning
Pointy, flabby pecs may be a symptom of a medical condition. Talk to your doctor before beginning a new exercise routine to ensure that it is safe.