Ensure is a nutrition drink for adults manufactured by Abbott Nutrition, which also makes nutrition drinks for infants, such as Similac, and children, such as Pedialyte. These drinks are for healthy, active people as well as hospitalized patients and people with nutritional deficiencies. Consult your doctor if you are interested in taking Ensure.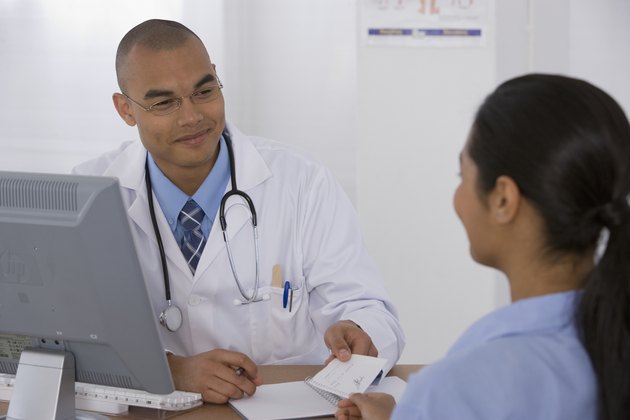 Lack of Nutrition
The Ensure website advertises its drinks as "complete, balanced nutrition" that can be consumed in place of breakfast or lunch. Ensure also is marketed as a healthy snack to have between meals. While Ensure drinks contain 24 vitamins and minerals, they should not be drunk in lieu of meals among the elderly, according to Dr. Amy Ehrlich of Montefiore Medical Center's Geriatrics Division. Dr. Ehrlich states that using these drinks to replace meals does not meet the nutritional needs of the elderly. As such, they should be used only as a nutritional supplement in the elderly.
Common Adverse Effects
Introducing Ensure to your diet might have a negative impact on your body at first. Common adverse conditions include constipation, diarrhea, vomiting and nausea. These conditions are generally mild and typically abate once your body adjusts. Improper usage, on the other hand, can lead to more serious medical problems such as seizures, irregular heartbeat, changes in mood or mental status, weak pulse, muscle cramps, shortness of breath or difficulty breathing.
Weight Loss
Significant weight loss can lead to frailty, especially in the elderly, and lack of appetite can be indicative of an underlying physical or mental problem, such as depression. Though it is better to drink Ensure than eat nothing at all, weight will continue to be lost. This is because an 8 oz. bottle of Ensure contains only 250 calories. Therefore, drinking Ensure for breakfast, lunch and dinner will provide you with 750 calories a day. Even if you add another bottle or two a day as snacks, your total caloric intake would be about half of what you should be getting.
Interactions with Medications
A major concern for anyone taking medication is the possibility of an adverse interaction with the ingredients in Ensure drinks. This includes prescription drugs and over-the-counter drugs or supplements. Such interactions might weaken or heighten the effects of your medication. Interactions also can cause damage to the body or disrupt its functioning in some way. To avoid negative side effects, inform your doctor of all medications, vitamins and nutritional supplements you take before using Ensure.