Whether you are a beginner or an experienced runner, sore muscles resulting from microscopic muscle fiber tears can lead to muscle pain and stiffness. Jumping in the hot tub to sooth your aches and pains after a run may seem like a good idea, but it can slow your recovery and aggravate your discomfort.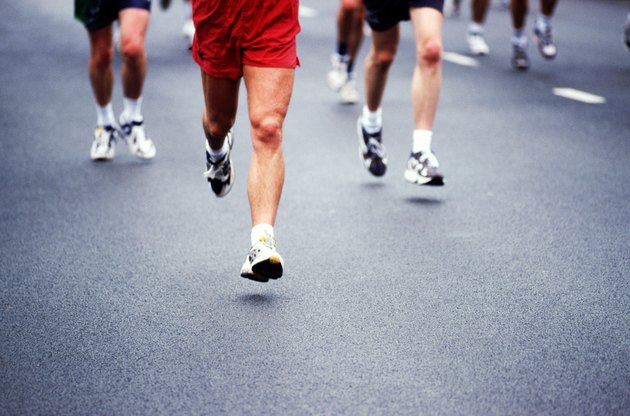 Muscle Inflammation & Heat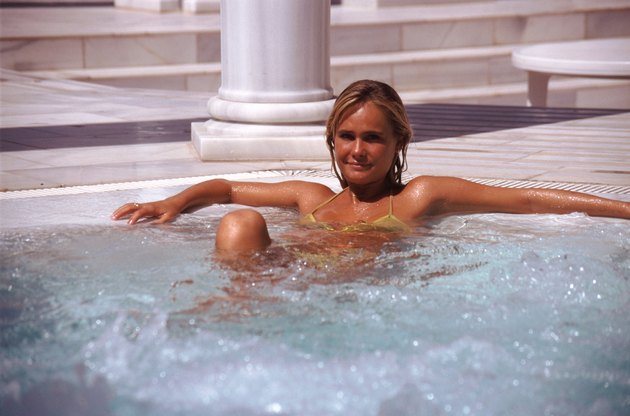 Post-run muscle soreness results from excess stress placed on untrained muscles that are not accustomed to running. While a session in the hot tub may sound appealing, heat can actually aggravate muscle inflammation, and delay recovery. Because you lost fluids from your body while sweating during your run, the hot tub can contribute to dehydration, which may also impair muscle recovery.
Ice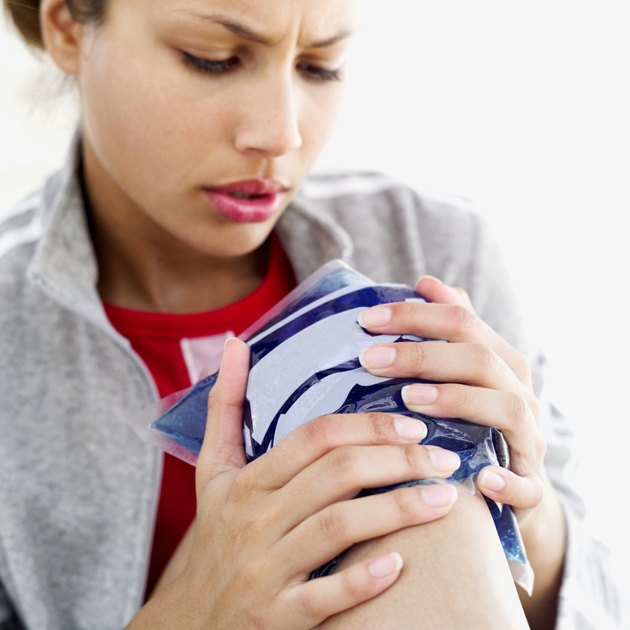 Cooling your sore muscles with ice can ease soreness, decrease swelling and reduce your time spent in recovery. Ice is a standard first aid treatment for sore muscles because it reduces inflammation, the primary source of post-exercise muscle soreness. You can soak for 10 to 15 minutes in cold water, or apply icepacks wrapped in a towel. The cold treatment restricts the flow of blood to your already inflamed muscles, and has an immediate effect on reducing pain.
When to Use a Hot Tub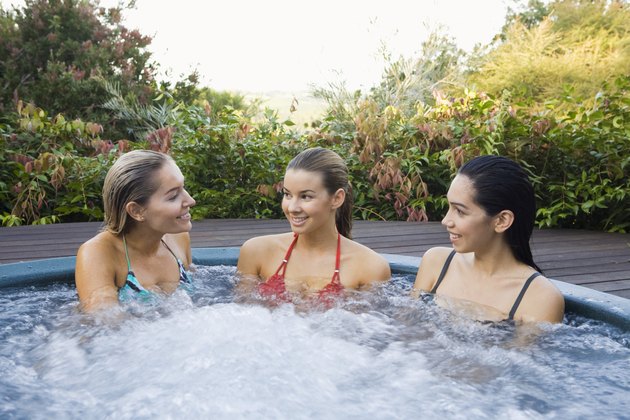 A hot tub can help your tight muscles relax, but it is recommended that you wait at least 36 to 48 hours after a hard run to use one. If you do decide to use a hot tub immediately after running, wait until you've cooled down and rehydrated. Using a hot tub before your run on a cold day can help warm your muscles up and reduce post-run soreness. If you use a hot tub before your run, remember to stay hydrated, as the hot tub increases perspiration and promotes fluid loss, which could undermine your running performance.
Preventing Sore Muscles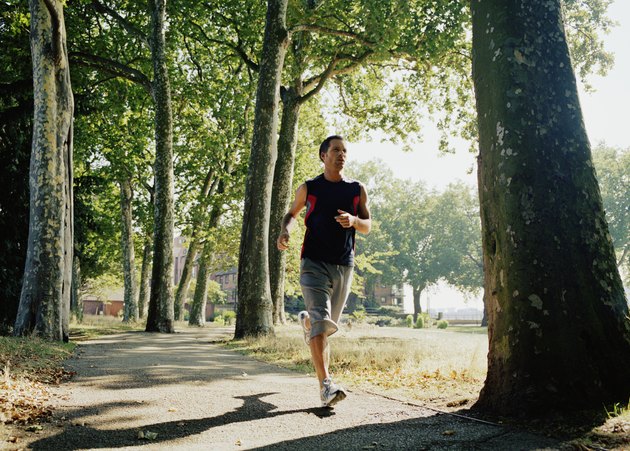 An ounce of prevention is worth a pound of cure, and there are many things you can do to reduce or eliminate post-running pain. Wear supportive running shoes that provide adequate shock absorption, and replace your shoes every four to six months. Be sure to stretch all your muscles after your run to aid in recovery. Be consistent in your running program, and don't overdo it if you haven't run for awhile. Having your gait and stride evaluated by a professional running coach will help you correct execution errors that can lead to muscle soreness.