If you're trying to increase your protein intake without adding too many calories, you want to keep your protein powder simple. Some types of protein powders also include carbs and fat, which increase calorie content. The best low-calorie protein supplements are the ones that focus on a single protein, such as whey, casein, egg, beef, soy, pea and hemp. Consult your doctor or dietitian before adding a protein supplement to your diet, and check the label before you buy -- different brands of protein powders can have different calorie contents.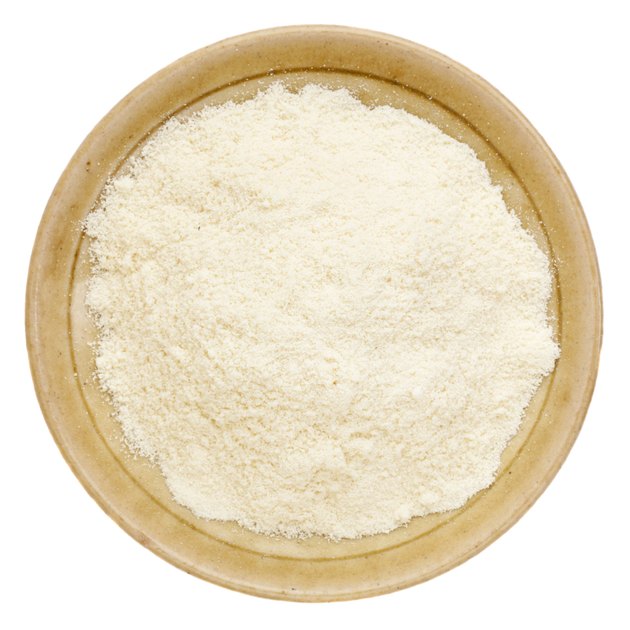 Milk-Based Protein Powders
Milk-based protein powder supplements include whey and casein, which are available as separate powders. Both are rich in amino acids and considered good protein supplement options, according to the National Strength and Conditioning Association. Which one you choose depends on your needs, however. Whey protein is considered fast-acting, while casein is considered slow-acting. This refers to digestion and uptake of the amino acids by your muscle.
Nutrition information may vary depending on brand and serving size, but a scoop of one commercially available casein powder contains 130 calories, 1.5 grams of fat, 5 grams of carbs and 24 grams of protein, while the same serving of whey protein powder contains 120 calories, 1 gram of fat, 3 grams of carbs and 24 grams of protein.
Beef and Egg Protein Powders
Both beef and egg protein powders are considered high-quality sources of protein, which means they contain all of the essential amino acids. However, beef protein powders also contain creatine and carnosine, which may be beneficial when you're strength training, according to a 2012 article published in the Strength and Conditioning Journal.
One scoop of commercially available 100 percent beef protein powder has 110 calories, 3 grams of carbs and 24 grams of protein. A scoop of egg protein powder has 100 calories, 2 grams of carbs and 22 grams of protein. Both are fat-free.
Vegetarian Protein Powders
There are a number of different types of vegetarian protein powder options, including soy, pea and hemp protein. These types contain all the essential amino acids. Compared to the other protein powders, both hemp and pea proteins may be your lowest-calorie option; however, they are not as good a source of protein.
One scoop of one variety of soy protein powder contains 130 calories, 3 grams of carbs and 25 grams of protein; one scoop of pea protein powder has 80 calories, 1 gram of fat, less than 1 gram of carbs and 16 grams of protein; and one scoop of hemp protein powder has 90 calories, 3 grams of fat, 9 grams of carbs and 15 grams of protein.
Tips for Keeping It Low-Calorie
How you mix your protein powder can also affect calorie intake. Most of these powders are flavored, which means you can easily mix them with water to save the most calories. To get the most benefit out of your protein powder, however, you should take it with a source of carbs immediately after your workout. A good option might include a scoop of your powder mixed with nonfat milk or a small fruit smoothie.