Bloating can be caused by a variety of foods or chronic diseases that affect the gastrointestinal tract. Certain medications can also affect the stomach and digestive tract causing bloating or swelling of the abdomen. Many of the causes of bloating can be easily avoided by eliminating certain foods and medicines from your diet. If you have any chronic digestive disease or are on medications, talk with your doctor before starting any new dietary program.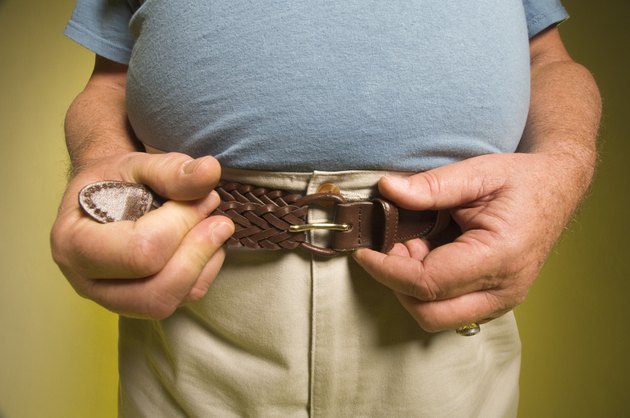 Artificial Sweeteners
Sweeteners such as fructose or sorbital found in sodas, chewing gum and candy should be avoided to prevent bloating. Sugar alcohols also cause bloating and should be avoided. Some sugar substitutes to avoid include xylitol, lactitol, mannitol, erythritol and malitol. These cause gas, abdominal distention, bloating and diarrhea, cautions the Mayo Clinic.
Spices
Certain spices add flavor but can also stimulate the release of stomach acid that can lead to bloating. Foods flavored with black pepper, nutmeg, chili powder, tomato sauce, vinegar, mustard, cloves, onions, hot sauce and ketchup all can cause an overproduction of stomach acid. If you have food sensitivity to spices, this can also trigger bloating.
Cruciferous Vegetables
Cruciferous vegetables are from the cabbage family. Brussels sprouts, cabbage, cauliflower, collard greens, kale, kohlrabi,mustard, rutabaga, turnips, bok choy and arugula are some types of cruciferous vegetables that are gas forming and cause bloating.
Fiber Supplements
Fiber helps to regulate your bowel movements and has positive health benefits, but it can cause gas and bloating, especially if you are not used to a high-fiber diet. Insoluble fiber does not digest and passes through the digestive tract relatively unchanged. Soluble fiber, however, is bulk forming and starts to digest in the large intestine. This causes gas and bloating and can lead to abdominal cramps. Soluble fibers include psyllium, guar gum, pectins and beta-glucans.
Dairy
Dairy products contain lactose, a natural sugar in milk, and can cause gas and bloating if you are lactose intolerant. If you have low levels of certain digestive enzymes needed to break down dairy products, your body will produce gas, which causes bloating. Natural aging also reduces the number of enzymes present in our digestive system causing a deficiency of lactase resulting in gas and bloating after eating products containing dairy.
Medications
Certain medications have ingredients that reduce digestive enzymes, which can cause gas and bloating. Other medications are made with indigestible sugars that cause bloating. If you are taking an over-the-counter or prescription medication, check the ingredients for lactulose or sorbitol, which cause excess gas and bloating. Check with your doctor or health care provider before eliminating any medications.