Humid storage conditions or the passage of time can lead to rust on your bike spokes, particularly if you have an older collector bike with carbon-steel spokes plated with chrome or zinc. More expensive stainless steel spokes should not rust. You can readily clean inexpensive spokes to remove rust.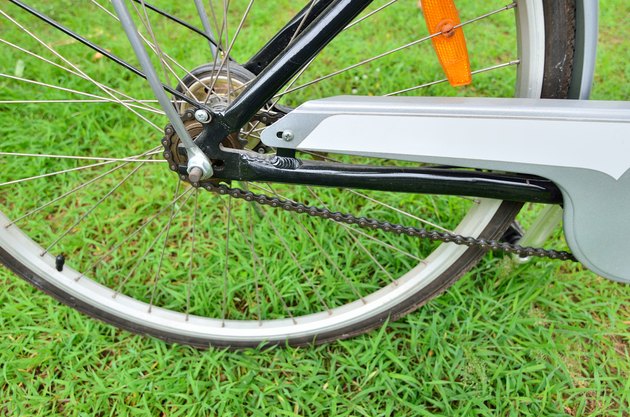 Step 1
Rub each spoke with fine or extra-fine steel or brass wool pads. Pinch the steel wool on the spoke and run it the length of the spoke. Rotate the pinched wool around difficult spots. Alternatively, use a scouring pad.
Step 2
Continue until the spoke is rust free. As the steel wool breaks down while you rub it, move to fresher parts of the pad.
Step 3
Rub wax over the spoke and wipe off the excess.
Things You'll Need
Steel or brass wool

Scouring pad

Wax
Tip
Keep the bike in a dry, covered storage area to deter rust, recommends Terry Meany in "The Complete Idiot's Guide to Bike Maintenance and Repair." Or if the bike must stay outside, cover it under a piece of plastic. Replace rusted spoke nipples, as you cannot rub these clean nor use them to adjust spoke tension.