Redness, pain and peeling skin are unmistakable signs that you have spent too much time in the sun. Peeling after a sunburn is the body's attempt to rid itself of sun-damaged cells according to the Mayo Clinic. Unfortunately, peeling skin is also itchy and unsightly. While peeling cannot always be avoided with severe sunburns, you can reduce the likelihood that your skin will peel by taking proper care of your mild sunburn immediately after sun exposure.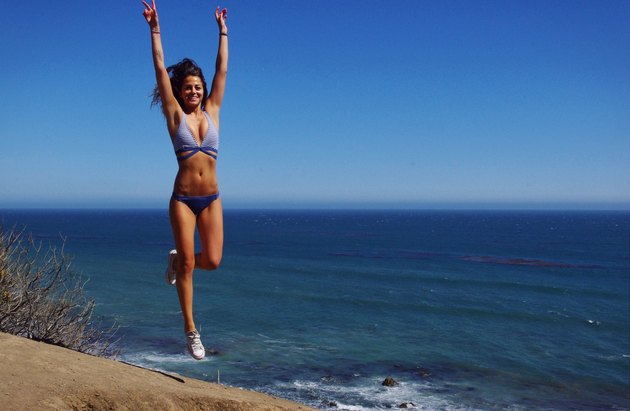 How to Keep Your Sunburn From Peeling
Keep Sunburned Skin Healthy
The best way to prevent a sunburn from peeling is to reduce the amount of skin exposure to the sun. Apply a sunscreen with SPF of 30 or greater, recommends the National Institutes of Health, to reduce the risk of a sunburn. However, as soon as you start to notice a red tint to your skin, cover the exposed skin to prevent it from getting worse and increasing the chance for peeling. The Skin Cancer Foundation claims your skin cancer risk is doubled with 5 sunburns, so prevention is imperative.