Itching to go off the grid and lose yourself in hundreds of square miles of majestic wilderness? No need to dust off your passport: Some of the most beautiful and scenic spots on the planet are right here in the U.S.A., thanks to 84 million acres of pristine park land.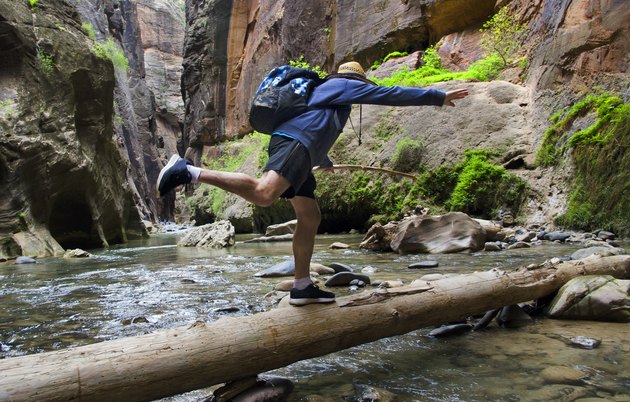 Many national parks offer much more than day hikes and nature centers. Aside from the view, being in nature has proven health benefits, including helping to lower blood pressure, reduce stress and boost energy and overall well-being. Whether you're into snorkeling or stargazing, here are the top spots to feed your soul.
1. Best Park to Hike Near a Volcano: Haleakala National Park, Hawaii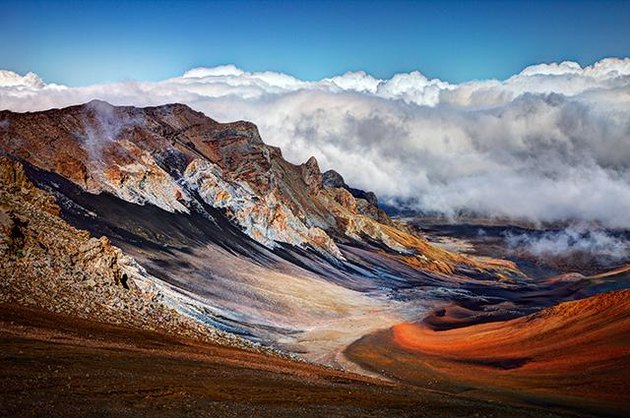 This 30,000-acre stretch of national park along Maui's southern and eastern coastline offers lush tropical rain forests, deserts to explore on horseback and Pu'u'ula'ula Summit, the highest point on the island. The dormant volcano towers 10,000 feet high and is visible from almost every vantage point on Maui.
Stretching seven miles long and three miles deep, the Haleakala Crater forms the eastern side of Hawaii's second-biggest island. Hike to the top to see views of volcanoes on the Big Island plus neighboring islands Lanai and Molokai.
When to Go: It's Maui, so the weather's hardly ever bad. But note that temps at the top of the crater are typically 30 degrees cooler than the coast, and the crowds on the summit dissipate after 3 pm.
2. Best Park for a Sunset View Hike: Arches National Park, Utah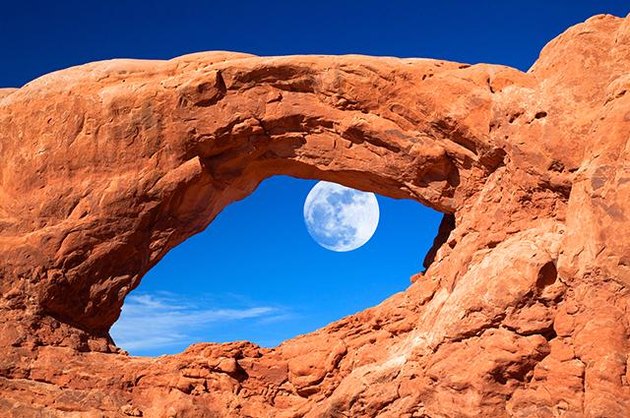 Hike through this red rock wonderland in eastern Utah and you'll feast your eyes on thousands of natural sandstone arches and other unique geological formations. Rock climbing on the arches is prohibited but you can backpack, camp and bike in the park grounds as long as you get the proper permits.
After a morning or afternoon scaling sandstone peaks and open canyons, plan to end the day by watching the fiery sun slip behind magnificent rock arches. Prime sunset viewing can be found along the 1.5-mile Delicate Arch trail just before dusk, where the brilliant glow will take your breath away.
When to Go: Arches is primarily desert, so summers are hot. Best to visit during spring or fall when the cool(er) temperatures allow more time for exploration.
What to Know: Not up for an epic hike? The Windows area of Arches offers a series of short, easy trails.
3. Best Park to 'Go Batty:' Carlsbad Caverns National Park, New Mexico
About 750 feet beneath the rugged slopes, thorny shrubs and sparse greenery of this park are more than a hundred magnificent limestone caves. Explore them either on your own or with a guided tour. (Age requirements vary by tour; children under 3 are not allowed on guided tours.)
Every evening at dusk between May and late October, 400,000 Mexican free-tailed bats suddenly emerge from their cavernous homes in search of a dinner of insects. Visitors can get a front-row view from the park's amphitheater. For early risers, the bats' pre-dawn return flight is just as thrilling a spectacle.
When to Go: In July and August, newly born baby bats join the massive pack of flapping wings that dot the sky above Carlsbad Caverns.
What to Know: Take a self-guided tour leaving from the elevator-accessible Big Room (a massive limestone chamber) to check out some of the caves' crown jewels, like the 140-foot-deep Bottomless Pit, Crystal Spring Dome, which sparkles like it's covered in shiny gems, and the equally shimmery Christmas Tree rock column.
4. Best Park to Paddle on a River: Voyageurs National Park, Minnesota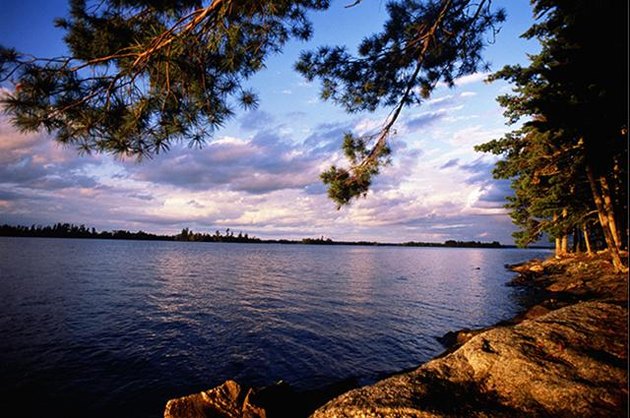 Named for fur-trading French Canadian voyagers who ventured here on canoes in the late 18th century, this park delivers all that northern Minnesota has to offer: towering trees, placid lakes, rivers and ponds, crisp air and an array of water-loving wildlife.
Take a canoe trip along the Ash River in Voyageurs, hugging the Canadian coastline. Your arms will be sore in all new ways (but also in the best way possible).
When to Go: Spring to early fall is best to take advantage of the pleasant (read: not frigid) temps.
What to Know: Bring your binoculars! Voyageurs boasts one of the largest populations of bald eagles among all national parks. Keep your eyes trained skyward and you may spot one nesting high in a tree.
5. Best Park to Paddle Near a Glacier: Glacier Bay National Park, Alaska
Surrounded by towering glaciers and fjords carved into jagged cliffs, you'll feel like you're in the Ice Age as you tour these 3.3 million acres of protected land. A World Heritage Site, Glacier Bay is heaven for wildlife lovers. Keep your eyes peeled for brown bears, harbor seals, wolves and moose, as well as humpbacks and orcas breaching the frigid waters.
Sea kayakers can't get enough of Glacier Bay's West Arm inlets, where you can get an up-close-and-personal view of icebergs while paddling in the shadows of the 15,000-foot-high Mount Fairweather. Want some alone time with these towering glaciers? Head to the remote Johns Hopkins Inlet, accessible only by boat or sea plane.
When to Go: Late May to mid-September. With up to 18 hours of daylight in the summer, you'll have nothing but time on your side to navigate the frozen terrain.
What to Know: Listen up for "white thunder," the tell-tale crackling and gurgling noise emitted after an iceberg calves — or breaks away from a glacier.
6. Best Park for Coastal Hiking: Olympic National Park, Washington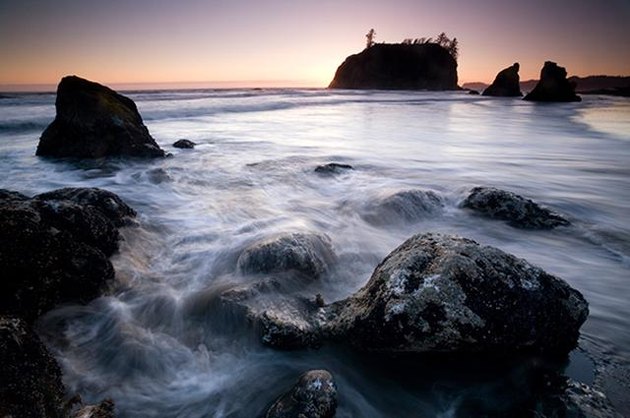 Seen one beach, seen 'em all? Not quite. Olympic offers an awesome array of diverse coastlines, from the sandy strands of Kalaloch to the rocky shores of Rialto Beach. It's no surprise that Olympic is often referred to as "a gift from the sea."
Feel the sand between your toes as you hike up the coastline, launch a kayak into the Pacific or dare to take a swim (be forewarned: The water is cold!). Wherever you decide to park it, one thing's for sure: You'll never have to worry about finding a secluded spot at any of Olympic's uber-remote beaches.
When to Go: Summer's the dry season in this rain-soaked region, so head to Olympic in June or July to increase your odds of having a warm and sunny day.
What to Know: Up for a quick hike? Walk 1.5 miles north from Rialto Beach to see Hole-in-the-Wall, a stunning sea-carved natural arch.
7. Best Park for Suba Diving: Virgin Islands National Park (Trunk Bay)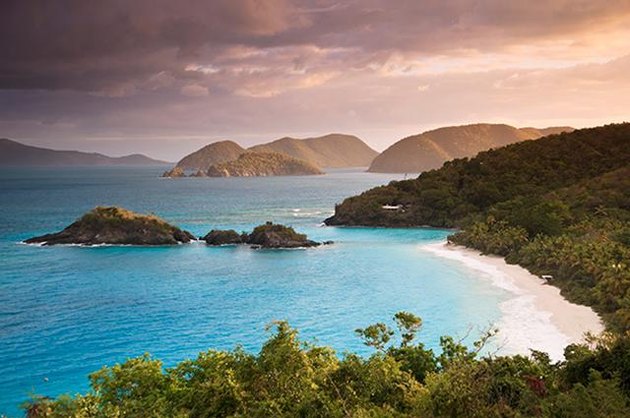 From scuba diving, sailing, kayaking or windsurfing to hiking or bird watching treks, there's something for everyone on this small slice of paradise covering about half of St. John Island. Trunk Bay really comes to life underwater. Slip on a mask, snorkel and fins and swim out to a nearby coral reef where a series of plaques identify various plants and marine animals.
For even more adventure, try Waterlemon Bay. Accessible from the Leinster Bay Trail on the north shore of St. John, a 0.8-mile walk will get you to some of the best (and more private) snorkeling in the entire park. Turtles, baby barracudas and stingrays are common sightings.
When to Go: Anytime — the park is open year round. Travel during the slower season (late April to early December) to avoid the crowds.
What to Know: If you're visiting in the wintertime, keep a lookout for humpback whales, which sometimes migrate to the warm waters surrounding the Virgin Islands.
8. Best Park to Leaf Peep: Acadia National Park, Maine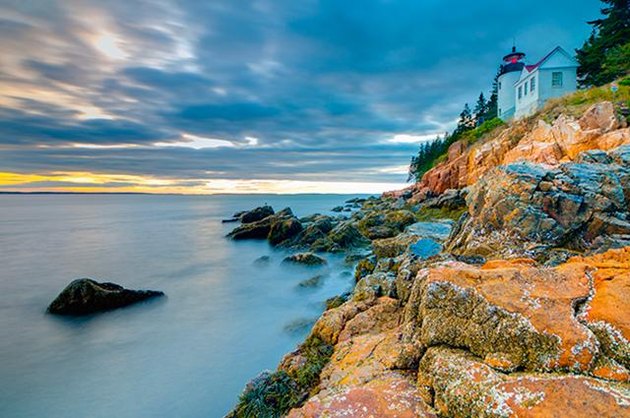 Comprising a cluster of islands on the coast of Maine, the roughly 45,000 acres of this national park include mountains, lakes and streams, wetlands, forests, meadows and beaches. The park is home to Cadillac Mountain, which at 1,530 feet is the highest point on the Atlantic Coast.
Pull on your hiking boots and hit the trails to see a dazzling display of autumn's finest hues, thanks to the massive amounts of hardwood trees that cover most of the park's grounds.
When to Go: The peak time for colorful fall foliage in Acadia is September to early October; however you'll still get a taste of the season, and avoid the crowds, if you go a little later in the fall.
What to Know: Early birds shouldn't miss a sunrise visit to the summit of Cadillac Mountain on Mount Desert Island, one of the places where dawn first touches the continental United States. (You can access the mountain by car and take a quick 0.3-mile walk to the summit.)
9. Best Park to Completely Unplug: Royale National Park, Michigan
This 45-mile island in Lake Superior is one of the most breathtaking and isolated areas in the country. If you want to really get away, this is your spot. Just don't expect bells and whistles: There's limited running water on the island, and campgrounds are extremely basic, with no electricity, showers or trash cans.
Isle Royale gets fewer visitors in one year than Yellowstone gets in a day, but that's not because the park lacks appeal or activities. You can hike winding trails in deep forests, kayak tree-protected inlets, don your scuba gear and explore shipwrecks in Lake Superior or fish the numerous inland lakes.
When to Go: Summer, with ideal weather from late June to September. Blueberries are ripe for picking in late July and August. The park closes from November to mid-April.
What to Know: Expect to do all of your exploring by foot or by boat. With no roads on the island, wheeled vehicles — including bikes — aren't allowed.
10. Best Park for Instagramming Your Hike: Grand Teton National Park, Wyoming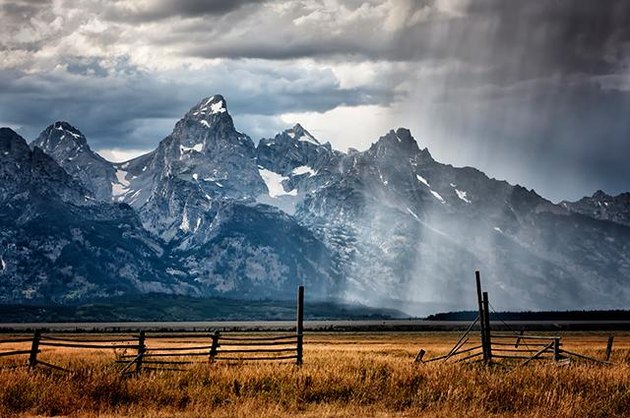 You won't need a filter or presets when your photos are set against a backdrop of stunning jagged peaks, mirror-like lakes and lush green forests. If you're seeking a sensational outdoor location, Grand Teton is your place. Check out spots like Signal Mountain summit, which offers amazing vistas of the Tetons.
And with moose, bears, coyotes and bison close by, don't be surprised if you have a few uninvited photobombers. No matter the season, Grand Teton offers a whirl of activities, from summer hiking to horseback riding to snowshoeing and skiing during the colder months.
When to Go: For azure skies and pleasant temps, plan for late summer or early fall.
What to Know: Take the Aerial Tram to the top of the Tetons and dine at upscale eco-friendly Couloir perched over 3,000 feet in the sky for a meal that's truly elevated. (Open December through April, and June through September.)
11. Best Park to Sleep Outside: Theodore Roosevelt National Park, North Dakota
The wide-open skies of this untouched region of the Midwest transform into a sparkling canopy of stars, planets and other celestial bodies after the sun sets. Pitch your tent at the park's Cottonwood Campground, nestled along the banks of the Little Missouri River, or really rough it in the park's back county.
President Theodore Roosevelt, the park's namesake, fell in love with the Badlands region after a bison-hunting trip in 1883. Once you rest your head and take a look up at the heavens, with the moon beaming from above, you'll see why Teddy was so smitten.
When to Go: Summer is ideal, since the large portions of the park close the colder months. Late spring or early fall is top season for wildflowers.
What to Know: Beware of bison. Roosevelt is rife with these giant beasts (they've been known to hold up traffic on the park's roads), so hikers and campers should be cautious and give them a lot of leeway (at least 100 yards).
12. Best Park for Trail Running: Rocky Mountain National Park, Colorado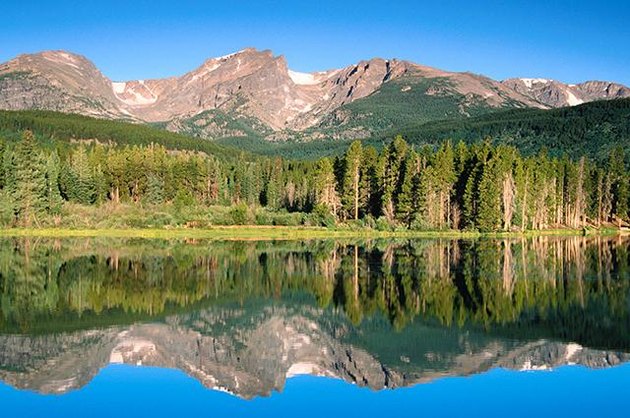 While any outdoor activity goes here — from rock climbing and horseback riding to rafting down the Colorado River — one that truly stands out is trail running.
Lace up your running shoes and hit the path around Loch Vale, a six-mile route that runs past bubbling brooks and rushing streams as it takes you deep within the emerald green forest that surrounds a subalpine lake. Or choose from a myriad of other trails. From four-mile jaunts to long marathon training runs, you'll find terrain that suits your fancy.
When to Go: Late spring or early fall. The trails are typically packed between mid-June and mid-August, so avoid those months if you don't want to do battle with meandering tourists.
What to Know: Take it easy. With elevations topping 10,000 feet in some areas, the thin air of the Rockies can be tough on even the most conditioned runners.
13. Best Park to Cast Your Line: Yellowstone National Park, Wyoming
A list of National Parks wouldn't be complete without this veritable favorite, which occupies real estate in Wyoming, Idaho and Montana. The nation's first-ever National Park, Yellowstone bursts with superlatives: It's home to the world's largest petrified forests and largest collection of geysers, to name just a few.
Fly-fishers can cast their line in Yellowstone's Firehole River, a place so packed with fish at times it seems as though it's been stocked. Catch and release to your heart's content as the pop and hiss of neighboring geysers and hot springs break the silence of this otherwise serene spot. More traditional anglers can cast their lines at Yellowstone, Lewis and Shoshone Lakes, also prime places within the park.
When to Go: Fall and spring, when the brown and rainbow trout tend to be hungrier (they're slower to bite in the summer).
What to Know: Make sure to stop by a visitor center or ranger station to get a fishing permit, mandatory throughout Yellowstone.
14. Best Park to Hike and Smell the Flowers: Great Smoky Mountains Natl Park, NC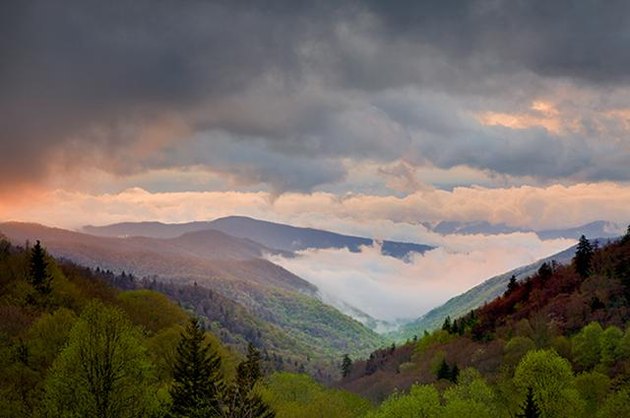 Rushing waterfalls, 2,000 miles of streams and of course the Appalachian Mountains are just a few of the features that draw millions to the Smokies each year, making this America's most-visited national park. Straddling Tennessee and North Carolina, they don't call this place the "Wildflower National Park" for nothing: Nearly 1,600 species of colorful flowering plants grow in the region, popping up from April to October.
The best way to get a closer look at the astounding array of flora is via the park's 800 miles of hiking trails and "Quiet Walkways," which vary from a quarter mile to 70 miles long.
When to Go: While wildflowers abound from spring to fall, April marks the park's annual Spring Wildflower Pilgrimage, and guided tours are offered.
What to Know: Plan a picnic! Chimneys, a wooded area on the Tennessee side of the Smokies, has tables overlooking the West Prong of the Little Pigeon River.
15. Best Park for an Authentic Wilderness Experience: Kobuk Valley National Park, Alaska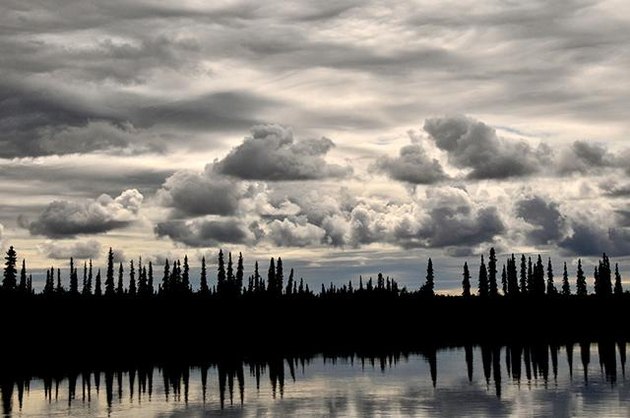 Established in 1980, Kobuk is one of the newer National Parks — and one of the most far-flung. Isolated and accessible only by foot, dogsled or snowmobile, this 1.75-million-acre expanse easily qualifies as one of the most remote places on earth. Fewer than 900 people brave Kobuk Valley's elements each year.
What they see is a surprising swath of the Arctic Circle, highlighted by giant sand dunes, the lazily winding Kobuk River, and forests rich with wildlife including Arctic caribou, whose migration routes are protected here. Climb to the top of the Great Kobuk Sand Dunes, formed during the Ice Age, for a look at the awesome — and unique — landscape.
When to Go: Summer. The sun doesn't set over Kobuk Valley between June 3 and July 9, so if your circadian rhythms can stand it, you'll get to experience 24 straight hours of daylight. Plus, the temperatures can reach up to 80 in some spots.
What to Know: There are no roads, no trails, no campground (and no gift shops). Bring everything you'll need with you because facilities and visitors' centers are a plane ride away. You'd be hard-pressed to find a more authentic wilderness experience than this.