When a flip-flop goes rogue, accidents can happen. If your foot slips out of this summer shoe or if you turn an ankle, you could end up with a foot or ankle injury. Despite the potential risks, this open sandal continues to be a summer favorite. Save yourself some poolside embarrassment by trying two easy techniques for keeping the feet from slipping. For the safest fit, begin with the right shoe size for your feet.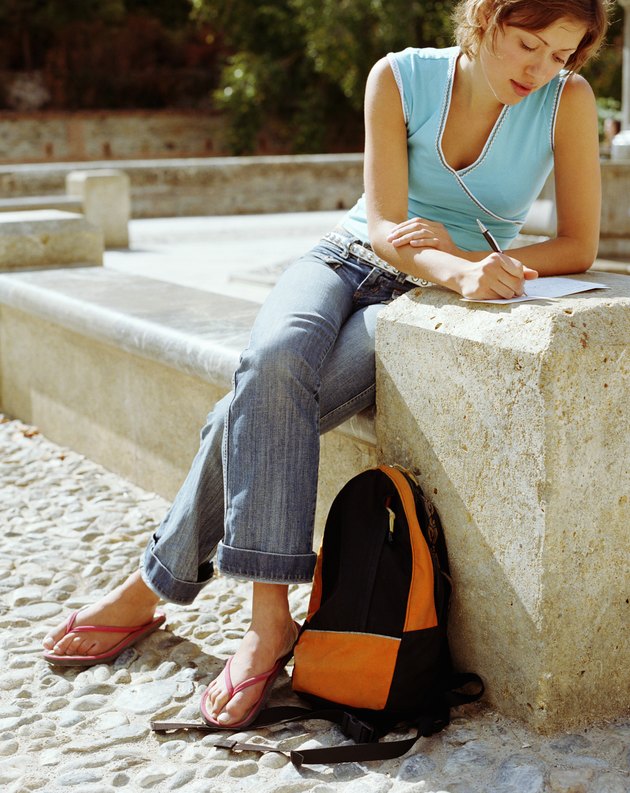 The Hairspray Method
Step 1
Buy flip-flops made from quality material like leather. They should bend at the ball of the foot but not flop around when you walk. If you buy poorly made pairs that don't embrace your foot shape, you may experience slipping and flopping.
Step 2
Spray the inside of the flip-flops with extra-hold hairspray.
Step 3
Put the pair on while the hairspray is still damp for better foot traction.
Using Foot Cushions
Step 1
Wipe the inside of the flip-flop with a damp rag to remove debris.
Step 2
Peel off the adhesive backing of the spot foot cushion.
Step 3
Position the cushion at the ball of the foot. This gives your feet something to grab as you walk.
Things You'll Need
Extra-hold hairspray

Damp cloth

Spot foot cushion
Tip
Replace flip-flops every year and toss out pairs that crack or tear immediately.
Warning
Never wear flip-flops when playing sports or doing yard work.