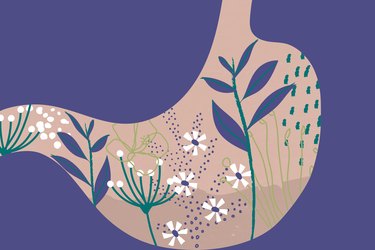 There's a lot of buzz around gut health. And for good reason: Your GI tract does far more than digest food. While much remains to be discovered and understood, scientists know that your gut affects the health of your entire body, from your skin to your emotional wellbeing to your weight and more.
When things go awry during the digestive process, or when your gut health falters, you'll likely notice. Digestive conditions such as acid reflux, constipation and irritable bowel syndrome (IBS) are all common.
But here's the good news: There's a lot you can do to influence your digestive system. In this guide, you'll get a clear look at how exactly the gut works, along with dietary and lifestyle adjustments you can put in place to support your gut health.
What Exactly Is the Microbiome?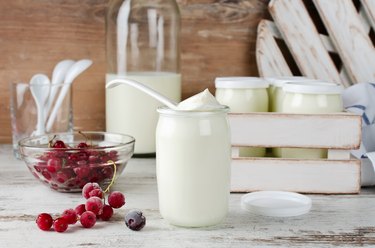 To start, an important definition: The microbiome is the bacterial environment within your GI tract, which is made up of thousands and thousands of different types of bacterial species. All together, there are trillions of bacteria within your microbiome.
Experts believe that all diseases — from neurological to autoimmune to cardiovascular and so on — are connected to the microbiome. The gut can also affect your brain, and vice versa. That makes intuitive sense if you've ever described yourself as having a "nervous stomach" or experienced GI symptoms that seemed linked to your feelings or mood.
Given the outsized role the gut plays in your overall health, it's only natural to want to make sure it's a healthy environment. And fortunately, we do have a sense of what elements can affect — and change — your microbiome.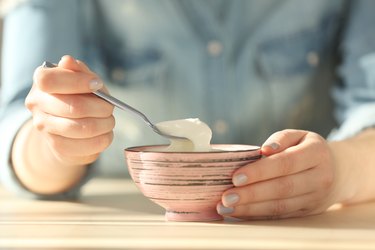 Some of those bacteria that make up your microbiome are probiotics, considered the "good" kind of bacteria.
These living microorganisms (or microbes) naturally exist within the GI tract and also occur in some foods. Probiotics confer countless health benefits, such as improved digestion and immunity, per Harvard Health Publishing.
One of the most obvious advantages of probiotics is their ability to keep the microbiome in balance. When you get sick, there is an uptick in the amount of pathogenic (bad) bacteria in your GI tract. Probiotics help knock out the bad bacteria and restore a healthy ratio of good to bad.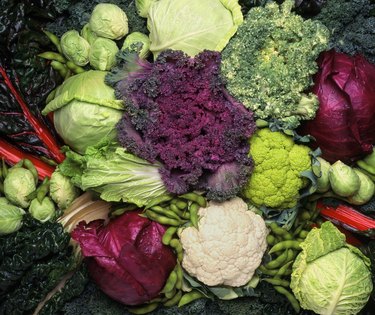 But probiotics are just one piece of the puzzle: If you're looking to support your gut microbiome, fiber-rich prebiotics are important as well.
Prebiotics are a type of carbohydrate, typically found in fiber-rich fruits and vegetables, per the Mayo Clinic. They're not digestible, so they pass right through your system. But during their time in your gut, they fuel the growth of probiotics, per the Mayo Clinic.
Confused about the difference between pro- and prebiotics? Probiotics are microorganisms that can occur in foods; they aren't foods themselves. Prebiotics, on the other hand, are actual foods. But bottom line: If you want the probiotics in your gut to thrive, you'll want to incorporate prebiotics in your diet.
Where Do Synbiotics Fit In?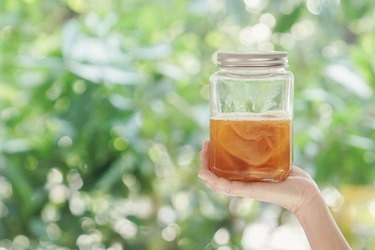 Think of synbiotics as a bridge combining probiotics with prebiotics.
By adding prebiotics to probiotics, you may help the probiotics survive as they travel through the upper-intestinal tract to their ultimate destination, which is the colon, according to a December 2015 review in the Journal of Food Science and Technology.
The research into the potential benefits of synbiotics is still developing. But the same perks attributed to probiotics logically can be attributed to synbiotics, as well. Namely, they help promote the good bacteria in your colon, which may benefit metabolic health and the immune system.
Common Digestive Problems — and What to Do About Them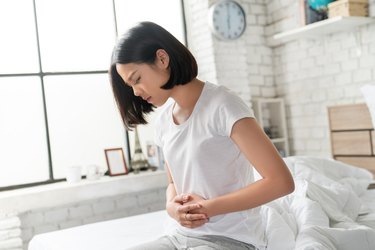 Just about everyone knows the experience of having a stomachache. But 60 to 70 million people in the United States are affected each year by diagnosable digestive diseases, such as chronic constipation and irritable bowel syndrome (IBS), according to the National Institute of Diabetes and Digestive and Kidney Diseases (NIDDKD).
And while some digestive issues can be temporary, symptom-free or only mildly uncomfortable, others can interrupt your everyday life, cause extreme pain or even require hospitalization or surgery.
If you experience GI distress — and it's not just a fleeting situation — it's a good idea to alert your doctor, since there may be treatment options, from lifestyle adjustments to medication, that will help ease your symptoms.
How to Improve Your Gut Health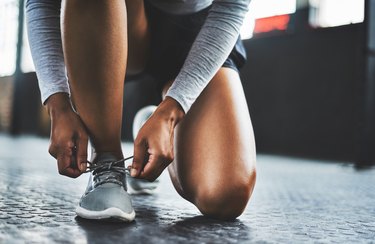 Yes, adding probiotics, prebiotics and synbiotics to your diet goes a long way toward a healthy microbiome. But tweaking what you eat isn't the only lifestyle change that can have an outsized effect on your gut.
Exercise is another biggie: Working out can boost your amount of beneficial gut bacteria species, enrich your microbiota diversity and help in the development of new bacteria, according to a March 2017 article in Oxidative Medicine and Cellular Longevity. Exercising seems to be particularly beneficial for bacteria that can contribute to reducing weight and easing some GI and metabolic disorders.
Is this an emergency? If you are experiencing serious medical symptoms, please see the National Library of Medicine's list of signs you need emergency medical attention or call 911.