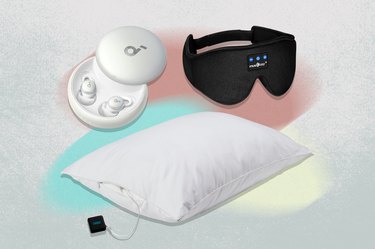 If you sleep in headphones, you know that the right ones are paramount for ensuring you're comfortable during the night. But if your headphones are affecting your ears or you're getting tangled in cords, it's time to invest in a new pair.
Sleep headphones are a type of headphone that's comfortable to wear when lying down, and there are many that have been developed specifically to wear for sleep.
"Listening to something on your headphones can be a form of relaxation. If you enjoy wearing headphones to bed, that's OK, but we want to make sure you're doing it safely," says audiologist Emily J. Taylor, AuD, FAAA, of the Taylor Listening Center in Pikesville, Maryland.
The Best Sleep Headphones
We talked to an audiologist and a behavioral psychologist specializing in stress and sleep to explain the basic guidelines. They shared what you need to look for in sleep headphones that will be both healthy for your hearing and ability to sleep well at night. Our top picks are based on:
Comfort
Safety
Features
Cost
1. Best Overall: Perytong Bluetooth Sports Headband Headphones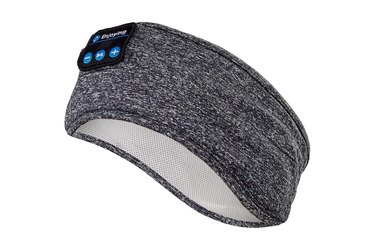 Pros
Budget-friendly
10-hour battery life
Comfortable headband design
Can be used for exercise or travel
What's great is that the overall winner is also a budget-friendly pick. These have overwhelmingly good reviews from Amazon and are often on sale. The headband style, which has slim speakers built in to the headband, is soft, stretchy and comfortable in all sleep positions.
The battery lasts for 10 hours, so it'll get you through the night before a recharge. What's more, you can also wear these out on a run or for travel, making them versatile. Plus, they're machine-washable if you pop out the control pod. Settings at the top allow you to change the song or adjust the volume without having to open up your phone.
2. Best for Comfort: SleepPhones Wireless Sleep Headphones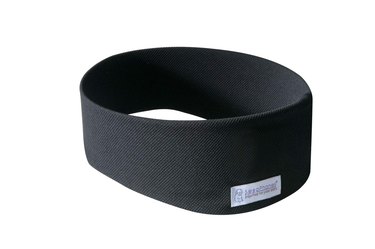 Pros
Comfortable
Sleeker style
24 hours of battery life
With this sleek headband style, you can't even tell that these are headphones. Choose from seven colors and two fabric styles. Go for fleece if you like a cozier sleep environment and breeze if you tend to run hot while you snooze.
These sleep headphones are wireless, Bluetooth and have a charge that holds for 24 hours. Unlike other headbands, which may be one-size-fits-all, these come in small, medium and large so you can get the perfect fit.
3. Best for Side Sleepers: Soundcore Sleep A10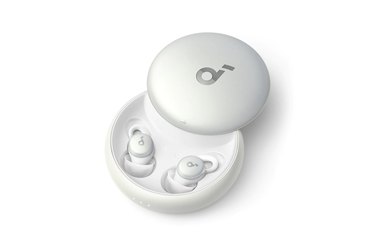 Pros
Stays in ear
Blocks noise
Has Bluetooth connectivity
Provides sleep monitoring
Comes with charging case
Cons
Shorter battery life lasts from 6 (music mode) to 10 hours (sleep mode)
The design of these earbuds stays put in ears without causing canal discomfort, making them great if you switch from side-to-side at night. Along with Bluetooth connectivity, these earbuds also block noise.
Extras make the higher price point worth it, such as sleep monitoring and "smart switch," a feature that detects when you're asleep and then switches to white noise while you snooze.
4. Best Earbud: Bose Sleepbuds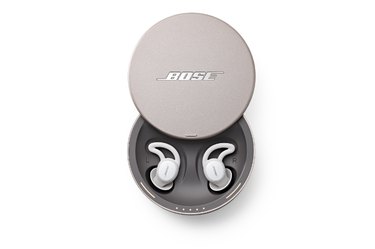 Pros
Designed specifically to promote sleep
Comes with 3 sizes of eartips
Noise masking
Battery life is 10 hours
Cons
Longer time to charge
Does not stream music or podcasts
More expensive option
Listening to podcasts, books on tape or certain types of music may feel relaxing, but it can also be too stimulating and keep you awake at night.
These particular in-ear sleep buds don't even give you that option. These are noise-masking to diminish environmental noises and are used in conjunction with the Bose Sleep app to play relaxing sounds (nature sounds or soothing tones) that help promote sleep. You can also set an alarm through the app to wake you up in the morning.
5. Best On-Ear Sleep: Bedphones Sleep Headphones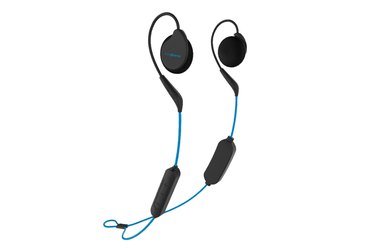 Pros
Comfortable
Battery life is 13 hours
These are a perfect medium between an earbud (in-ear) and over-the-ear style of sleep headphones, as they sit on your ear near your ear canal. These sleep headphones are outfitted with ear hooks to help them stay put as you change position at night.
They're wireless and are thin, making them comfortable against your ear. The battery life is 13 hours per charge, so you can feel confident that they'll play all night.
6. Best Sleep Mask-Style: Musicozy Sleep Headphones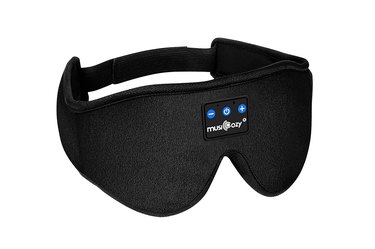 Pros
Light-blocking
Budget-friendly
Battery life is 10 hours
Does not beep when the battery needs to be charged
You don't have to choose between blocking out light and noise — these sleep headphones do both. They're worn over your face, and while the eye coverings keep things dark with cool, breathable fabric, the speakers at the ears connect to your smartphone to play music throughout the entire night.
Bonus: They charge in just an hour or two.
7. Best Wireless: Sony Wireless On-Ear Headphones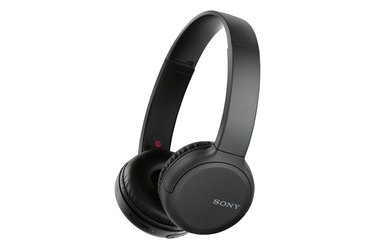 Pros
Battery life is 35 hours
Versatile
Cons
Uncomfortable for side and stomach sleepers
If you consider yourself a back sleeper (and know you stay in that position throughout the night), then above-the-ear headphones may work for you. (They can be uncomfortable when you lay on your side unless you have a "pillow with a hole," an actual style of pillow you can purchase.)
These are lightweight and have a nice sized ear cup for comfort. Bluetooth and wireless, you don't have to worry about getting tangled up in cords at night, and you can use these outside of the bedroom during the day for work or if you're commuting on public transit.
What also stands out about these is the price: These are a budget-friendly pick compared to many other on-ear styles, which can be hundreds of dollars. The battery run-time (35 hours) is impressive, too.
8. Best Sleep Headphone Alternative: Dreampad Bed Pillow
Pros
Don't have to wear anything in/on ears
Bluetooth connectivity
Access to Dreampad Sleep app
Some people cannot wear headphones to sleep — and if that's you, one option is a sound pillow, which has an embedded speaker within. That means you won't have to wear headphones at all, but can still listen to music either from the library on your phone or through soothing sounds on the Dreampad Sleep app, which is available with a subscription.
This pillow is Bluetooth-connected or able to plug directly into your device using the included adaptor for iPhones or Android users. And if you're worried about waking your bed partner, don't be — only the person with their head on the pillow can hear the sound.
What to Look for in Sleep Headphones
You have several choices when it comes to sleep headphone style: over-ear/on-ear, in-ear, headbands/earmuffs and sleep masks. Each has its own benefits and drawbacks, and some may fit on, around or in your ears better than others.
The choice is ultimately up to your personal preference. Consider what you typically find comfortable when wearing headphones during the day, along with your typical sleep position (i.e., side, back or tummy) when choosing a pair.
Choose wireless headphone styles so you do not get tangled in the cord.
If these headphones cause your ears to ache while you sleep, that can disrupt your zzz's — or wake you up in the middle-of-the-night, says Julia Kogan, PsyD, a health psychologist and behavioral medicine specialist who focuses on stress and sleep.
Your individual comfort will depend on several factors, such as what position you sleep in, how bulky they are and even your ear shape. Some people find that they can pop in earbuds and forget they're there, while others experience ear canal pain when worn for prolonged periods.
Will you be using these headphones for sleep only or also taking them to the gym to exercise or on the plane when traveling? Could you use these during the day for phone calls, too? Your answers to these questions can help steer your purchase.
In addition, some sleep headphones play only music or white noise, making them useful for relaxing and sleep only. Others have Bluetooth connectivity that allows you to access all the apps you have on your phone and play music, apps, podcasts and audiobooks.
Do the headphones come with a warranty? What do they need to recharge? How long is the battery life? As for the latter, you need something to get you through the night — no one wants to get woken up by an alert that the battery is almost dead.
Though you can spend more than $200 on a pair of sleep headphones, there are many styles, such as the Musicozy Sleep Headphones, that sell for a fraction of that price. Fortunately, sleep headphones are available in a range of price points.
Is this an emergency? If you are experiencing serious medical symptoms, please see the National Library of Medicine's list of signs you need emergency medical attention or call 911.