CrossFit Football is a strength and conditioning program made specifically for athletes involved in football and similar sports, though anyone can follow the program. As the name indicates, it is based on CrossFit, a popular workout regimen rooted in functional movements performed at high intensity. CrossFit is scaled to meet the needs of the individual athlete, making it accessible to everyone, regardless of ability or age.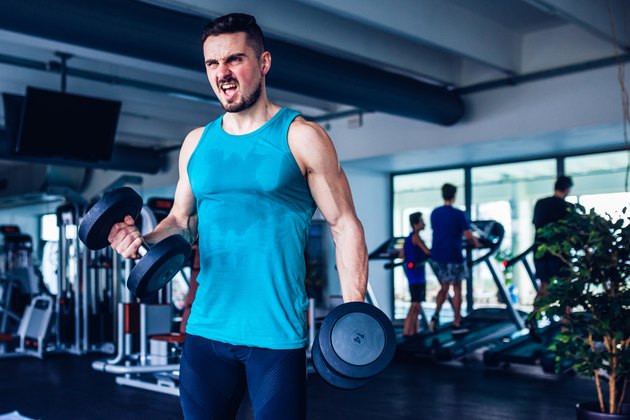 Metabolic Conditioning
Playing sports such as football requires excellent metabolic conditioning, stamina and endurance, as well as mental toughness. CrossFit Football was developed by NFL players and coaches to help athletes successfully meet these demands. By incorporating functional movements performed at high intensity, CrossFit Football training aims to simulate the conditions players face during the game. This training is part of the Workout of the Day (WOD) listed on the the CrossFit Football website. Workouts are varied and rarely repeated so that routine is avoided. A typical WOD might have the athlete complete as many repetitions as possible for three given movements in 10-to-15 minute windows. Workouts are always timed with the goal of improved fitness through intensity.
Strength Training
Football players and other athletes also require strength and explosive power. Athletes can develop these skills with the program's comprehensive strength training regimen. The daily strength workout, also listed on the CrossFit Football website, is designed to be completed before the WOD and after taking a short rest. The strength program employs classic lifts such as the bench press, deadlift and squat.
Speed Work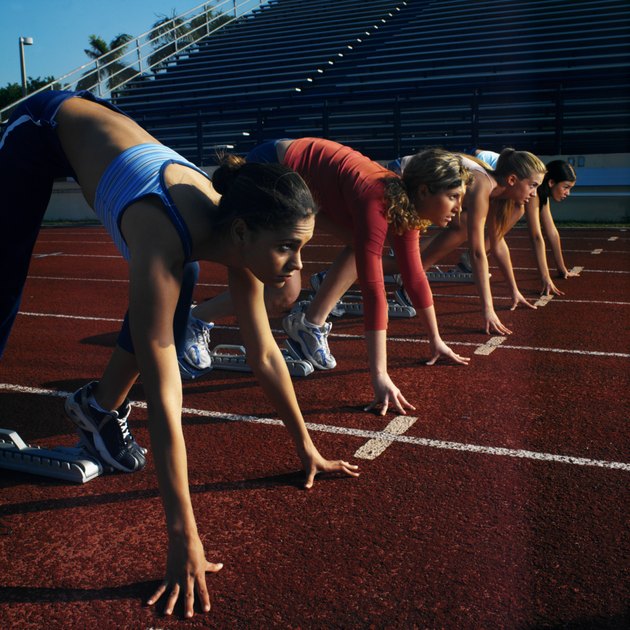 Athletes need to be quick and fast. Therefore, speed work is a regular feature of CrossFit Football workouts. In addition to the WOD, which is a timed event, dedicated speed and sprint work are features of the program. A typical sprint workout might include 10 rounds of 400-meter sprints with one minute of rest between sprints.
Scalable for all Levels
CrossFit and CrossFit Football workouts are extremely demanding and should not be entered into lightly. Participants new to CrossFit should seek out a good CrossFit gym with excellent coaches who have been certified in CrossFit. When you do CrossFit and CrossFit football, start out slowly, scale workouts as needed and focus on developing consistency in your workout routine before increasing intensity. With these caveats in mind, anyone can make use of CrossFit and CrossFit Football to improve their fitness.