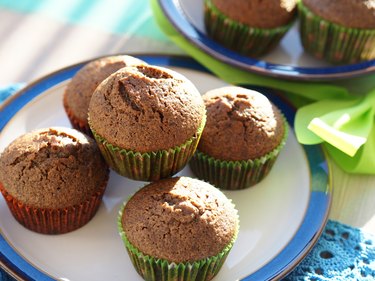 If you have celiac disease and cannot tolerate gluten or if you just want to eliminate gluten from your diet for weight-loss or general health purposes, you'll find a variety of gluten-free products available. Specialty products that do not contain gluten--a protein found in wheat products--can be expensive, but national private-label manufacturer Western Family offers gluten-free products and claims that its prices are lower than other brands. Check product prices in your area to compare and assess labels to ensure that products are gluten-free, because formulas may change over time.
Western Family produces a variety of gluten-free products, including several types of baking products, according to the Eating Gluten Free website. Eating Gluten Free says that Western Family's apple and cherry pie fillings are gluten-free, as are the company's brown sugar, butter, chocolate chips, dry milk, shortening and vanilla extract. Normally, these products would not be likely to contain gluten because they do not contain wheat.
According to the Gluten Intolerance Group, gluten is commonly found in wheat-, barley- and rye-based products, which means desserts such as cookies and cakes tend to contain gluten. However, the group notes that using millet, soy, buckwheat and other flours is acceptable. If you don't have access to those flours, purchase pre-made desserts from Western Family that are gluten-free. According to Eating Gluten Free, the brand's chocolate syrup, ice cream, sherbet, popsicles, pudding and yogurt are gluten-free. The website notes that ice cream containing added baked goods, such as cookies and cream, is not gluten-free.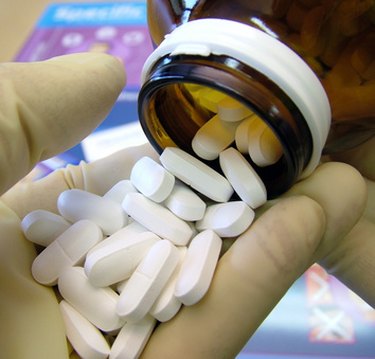 According to the Gluten Intolerance Group's Quick Start Diet Guide for Celiac Disease, nutritional supplements as well as vitamin and mineral supplements, commonly contain gluten. However, Eating Gluten Free says that some Western Family supplements are gluten-free. Among them are the brand's acetaminophen, antacid tablets, aspirin, liquid ibuprofen, nutritional supplement drinks and flu medication.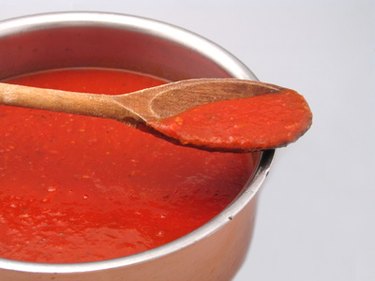 The Gluten Intolerance Group also says that dressings and sauces may contain gluten. However, many of Western Family's sauces and dressings do not contain gluten, according to Eating Gluten Free. Gluten-free dressings and sauces from Western Family include Alfredo sauce mix, barbecue sauce, chip dip, Italian dressing mix, mayonnaise, ranch dressing mix, cucumber salad dressing, soy sauce, spaghetti sauce, steak sauce and Worcestershire sauce.
Is this an emergency? If you are experiencing serious medical symptoms, please see the National Library of Medicine's list of signs you need emergency medical attention or call 911.