Cholesterol is a waxy substance produced by the liver that is in many foods such as eggs, meats and dairy products. According to the American Heart Association, high LDL cholesterol is a serious health risk and a major risk factor for developing heart disease. But simple dietary changes can help you reduce cholesterol levels. Fruits and vegetables contain phytosterols, cholesterol-like substances known to reduce serum cholesterol, according to the DietaryFiberFood website.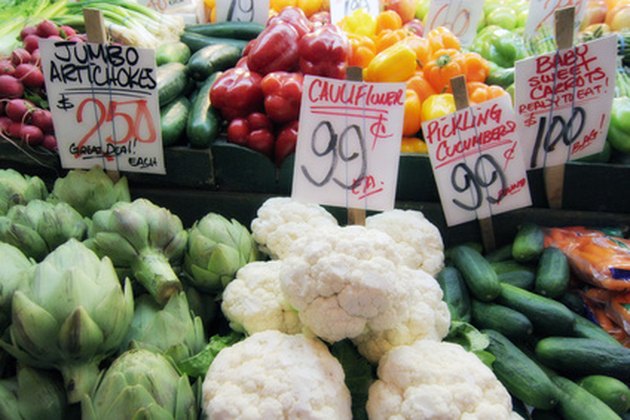 Soluble Fiber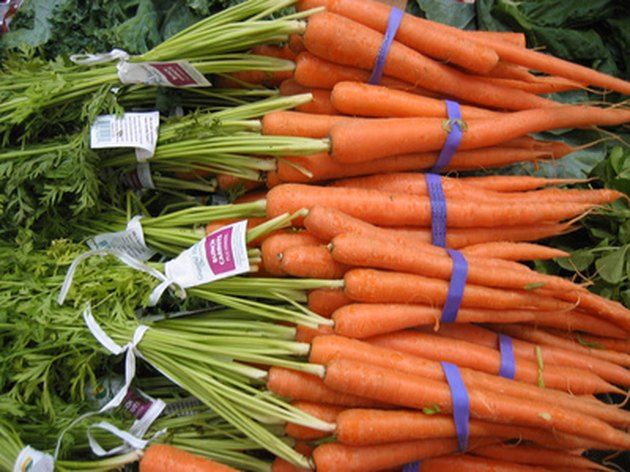 Choosing fruits and vegetables rich in soluble fiber is helpful in lowering LDL levels. The soluble fiber found in fruits and vegetables hinders the absorption of cholesterol into the system. The best sources of soluble fiber in vegetables include peas, squash, carrots, corn, cabbage, Brussels sprouts and sweet potatoes. The best fruits from this list include apples, pears, citrus fruits, berries, apricots, figs and prunes.
Niacin
Eating fresh produce high in niacin, also known as vitamin B3, helps decrease production of and increase the elimination of cholesterol, according to the World's Healthiest Foods website. The best sources of niacin include avocados and vegetables such as asparagus, peas, potatoes, mushrooms, corn, artichokes and lima beans. Sweet potato, kale, broccoli, carrots and green pepper also contain significant quantities of niacin.
Vitamin C
Eating fruits and vegetables rich in vitamin C helps prevent the oxidation of cholesterol. In addition to citrus fruits such as oranges and grapefruit, there are other fruits and vegetables that are rich in vitamin C, including guava, kiwi, blackberries, red peppers, kale, Brussels sprouts and broccoli. Other produce containing vitamin C includes mangoes, passionfruit, pineapple, strawberries, amaranth leaves, bok choy, Swiss chard and butternut squash.
Vitamin E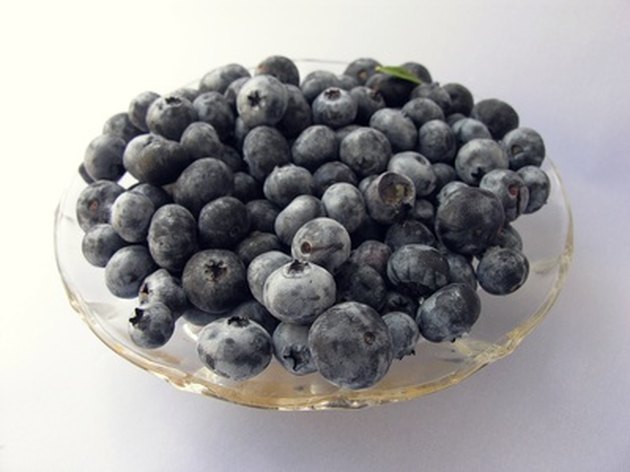 Vitamin E helps prevent the growth of blood vessel plaques and the oxidation of cholesterol, one of the factors in promoting blockage of the arteries, according to the World's Healthiest Foods website. Many foods contain vitamin E, but some of the best sources include spinach, chard, squash, parsnip, potatoes and spirulina. Fruits that contain vitamin E include blackberries, blueberries, boysenberries, cranberries, guava, kiwi, mango, nectarines, papaya and peaches.
Is This an Emergency?
If you are experiencing serious medical symptoms, seek emergency treatment immediately.