Your intestines make up most of your digestive tract. Much of your digestion takes place in your small intestine, while your large intestine absorbs water and excretes waste. Inflammation of the intestines is the primary characteristic of inflammatory bowel diseases, or IBDs, which include Crohn's disease and colitis. Though dietary measures cannot cure IBDs, according to the Crohn's and Colitis Foundation of America, certain foods may support intestinal healing and help alleviate symptoms.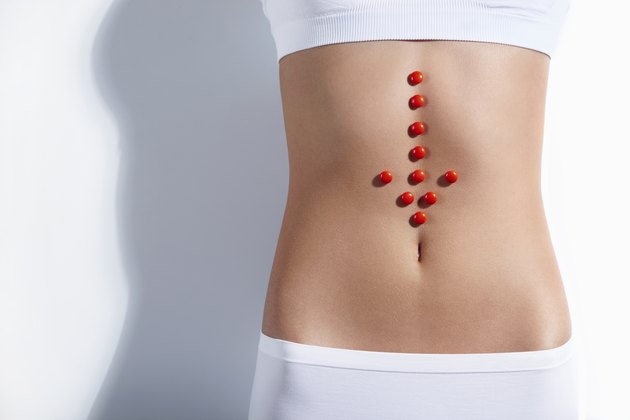 Fatty Fish, Flaxseed and Walnuts
Fatty fish such as salmon, tuna, halibut, trout and flounder, flaxseed, flaxseed oil, walnuts and walnut oil provide rich amounts of healthy fats known as omega--3 fatty acids. Though research findings remain mixed, according to the University of Maryland Medical Center, UMMC, omega--3 fatty acids may help prevent or reduce intestinal inflammation. Omega--3 fats also promote positive heart health and brain function. Select ground flaxseed over whole flaxseed, or grind whole flaxseed in a coffee grinder, to improve absorption. If high-fiber or coarse foods trigger your IBD symptoms, consume fatty fish rather than nuts or seeds most often. For additional benefits, bake, grill or steam your fish, using light amounts of plant-based oil rather than butter.
Colorful Fruits and Vegetables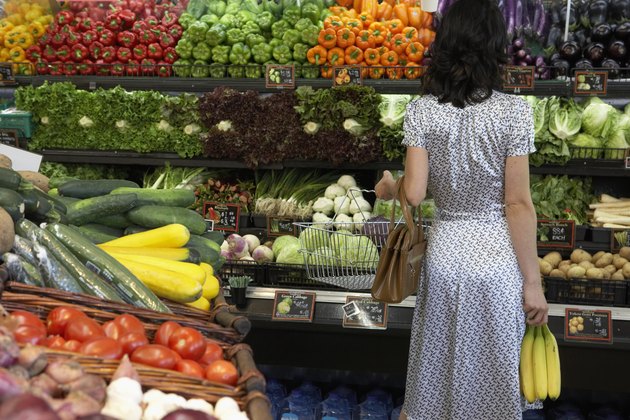 Fruits and vegetables are valuable sources of vitamins, minerals, water and dietary fiber. Colorful fruits and vegetables tend to contain the richest amounts of antioxidants, which help your body fend off infections and disease. The UMMC recommends antioxidant--rich foods such as cherries, blueberries, tomatoes, bell peppers and squash as important elements of dietary treatment for Crohn's disease. If fruits and vegetables trigger gas, bloating or other IBD symptoms, try cooking them or experimenting with different varieties to determine which you can consume with ease. Vegetables other than Chinese cabbage tend to be acceptable for people with colitis or Chron's disease. Other antioxidant-rich fruits and vegetables include spinach, kale, raspberries, strawberries, cantaloupe, oranges, apples, pears, plums, baked potatoes with skin, sweet potatoes and string beans.
Yogurt and Kefir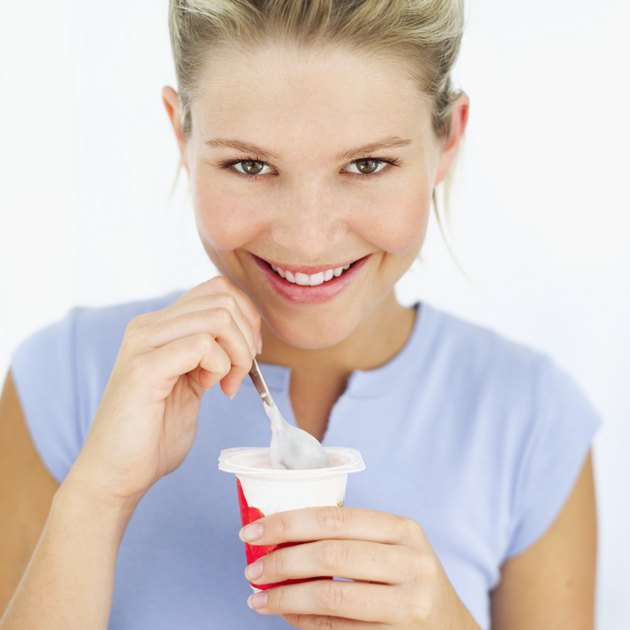 Yogurt and kefir are cultured milk products that contain probiotics — healthy bacteria that enhance digestion and help prevent bacterial infections. According to the Crohn's and Colitis Foundation of America, probiotics may balance bacterial levels in your intestines and help reduce inflammation. Though dairy products trigger symptoms in some people with IBDs, probiotics often prevent digestive discomfort related to lactose — sugar that occurs naturally in cow's milk. Check food packaging to ensure that your yogurt contains live active cultures. Yogurt and kefir can also be added to fruit smoothies for additional antioxidant and nutritional benefits. For optimum results, consume yogurt and/or kefir regularly.