A clear liquid diet is part of the preparation for a colonoscopy. One or two days before the exam, persons preparing for a colonoscopy may ingest clear liquids. Clear liquids are those that one can see through. When a clear liquid is in a container such as a bowl or glass, the container is visible through the substance.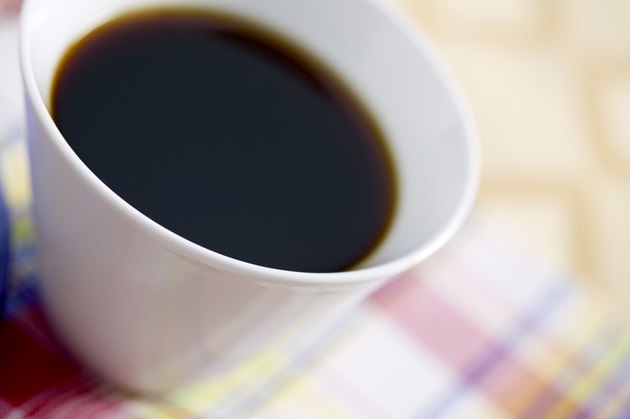 Purpose of Clear Liquids
According to the health care provider's instructions, the patient begins the process of emptying the colon one or two days before the exam. Clear liquids are a part of the prescribed regimen because they provide much needed liquids, minerals and salts. These materials provide calories, which translate to energy, and also keep the body's fluids in balance.
When to Start the Clear Liquid Diet
Each health care provider has his own prescribed regimen, which may include stool softeners, liquid preparation or pills. Because this process of preparing the colon for visual examination involves emptying the body of a significant amount of fluid, clear liquids are recommended. Specific instructions regarding when to begin emptying the colon and when to take in clear liquids will be given to the patient by the health care provider.
Permitted Liquids
One might think that a clear liquid diet is limiting; however, a number of palatable and refreshing beverage sources fall into this category. According to the Utah Digestive Health Institute, foods and beverages that are red, orange or purple are not allowed. Clear liquids that are permitted include water, pale colored or clear carbonated beverages such as ginger ale, black coffee with no cream or milk, tea with no cream or milk and gelatin without fruit or other additives that is not red, orange or purple. Also allowed are Popsicles, noncarbonated powder drinks mixed with water, fruit juices and transparent hard candies, again, as long as none of these items is red, orange or purple. Fat-free clear broth, such as beef or chicken, or consomme is also allowed.
Seasonings such as salt, pepper and sugar are permitted. The Johns Hopkins Health Alert points out that people may fear colonoscopy because of the preparation; however, the liberal list of clear liquids permitted makes the procedure more palatable.
Liquids Not Permitted
Liquids that are not transparent are not permitted on the clear liquid diet. Among these prohibited items are orange juice; tomato juice; creamy drinks such as milkshakes, milk, buttermilk or cream; soups that are not clear broths; and liquid cereals such as farina and oatmeal.
Importance
The National Digestive Diseases Clearinghouse explains the importance of the health care provider having access to a clean colon during a colonoscopy. Patients who follow the prescribed regimen of emptying their colon and taking in only the permitted clear liquids provide the health care provider with the ability to visualize the lining of the colon. If she is unable to visualize the colon during the colonoscopy, the exam will cease and the patient will need to reschedule at a later time.