If you want your liver to function at its best, you need to feed it the right foods. While lemon juice by itself will not enhance liver function, when part of an overall healthy diet, it can help. Talk to your doctor to discuss which foods are best for you, your health and the health of your liver.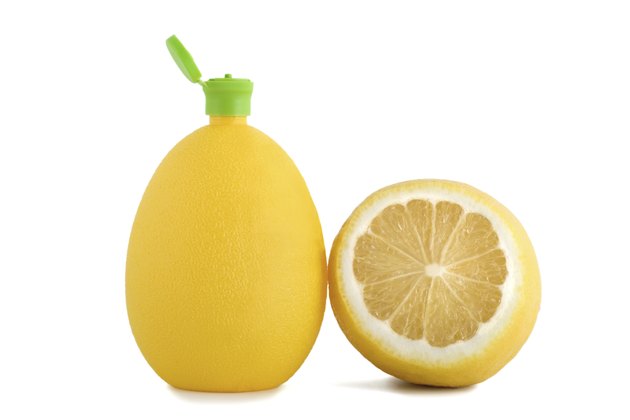 Lemon and Liver
Consumption of lemon is associated with liver health because it's often a component of a liver cleanse or flush. Proponents of these concoctions say that lemon juice -- along with other items such as Epsom salt, oils and herbs -- helps clean the liver of toxic substances that may cause harm, thus improving the organ's function and your health. But no formal studies have tested the claims that lemon juice, or any of the other components of a liver flush, work as suggested, according to the American Cancer Society.
Lemon Nutrition
Lemons do make a healthy addition to your diet and, in that sense, support liver function. Lemon juice is low in calories and an excellent source of vitamin C. The juice from one whole lemon has only 11 calories and 3 grams of carbs. It also has 19 milligrams of vitamin C, meeting more than 30 percent of the daily value. Although the juice from one lemon is not a significant source of any other nutrient, it can help you meet your daily needs for thiamine, pantothenic acid, folate, vitamin B-6, magnesium and potassium.
Diet for Liver Function
To keep your liver functioning well, the American Liver Foundation recommends a balanced diet that includes fruits like lemons as well as vegetables, grains, lean meats, nonmeat sources of protein such as beans, and healthy oils. The foundation also suggests you limit your intake of sugar and fat and drink plenty of water.
Lemons and Healthy Eating
Lemon juice is a good way to add flavor to food when trying to limit fat and sugar intake. Instead of high-fat cream sauces with your chicken or fish, add lemon juice for flavor and moistness. Lemon juice can also add flavor to cooked or raw vegetables, and it makes a good replacement for high-fat and high-sodium salad dressings. And if you're having a hard time meeting your daily water needs, squeeze the juice of one lemon into your glass of plain ice water, or even a cup of hot water, to enhance flavor and improve intake.