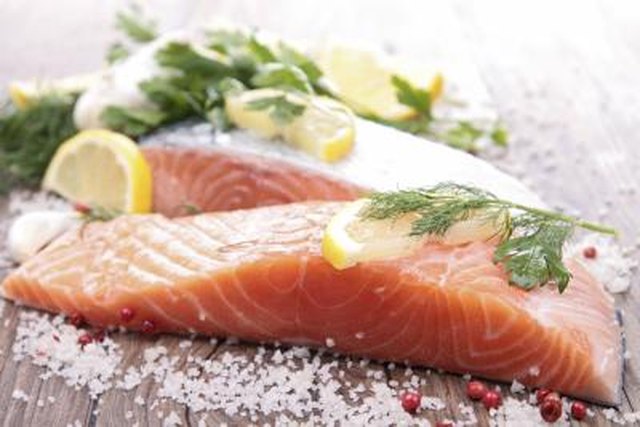 The thickness of your blood depends on specialized blood cells, called platelets. After tissue damage, your platelets activate, clump together and begin to synthesize protein fibers that hold the cells together in a blood clot to prevents bleeding from the injury site. Too much or too little clotting negatively affects your health, contributing to cardiovascular disease or bleeding disorders, respectively. Some of the nutrients in the foods you eat affect blood clotting, with some foods acting as blood thinners.
Foods With Eicosapentaenoic Acid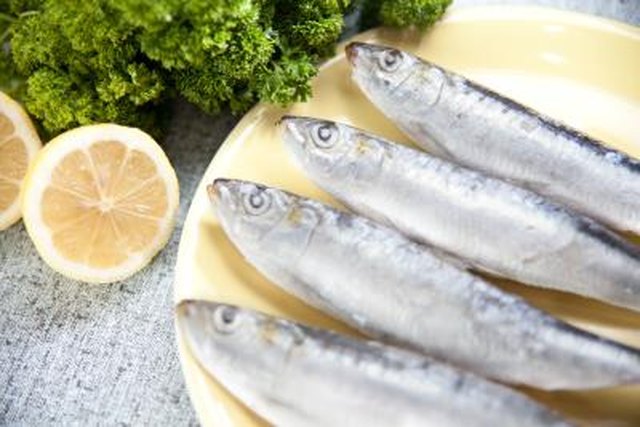 Fatty fish come loaded with eicosapentaenoic acid, or EPA, a type of omega-3 fatty acid that has blood-thinning properties. The EPA found in fatty fish prevents your platelets from aggregating. Fish oils's anticoagulant effect offers a number of health benefits, and consuming fish oil reduces the risk of a blood clot clogging your arteries or causing a stroke by disrupting blood flow in your brain. Reach for Pacific herring, chinook salmon, Atlantic salmon and Pacific sardines as especially rich sources of omega-3 fatty acids, including EPA. Vegetarian sources of omega-3 fatty acids -- such as flaxseeds and flaxseed oil -- contain another form of omega-3 fatty acid that your body can convert to EPA, and can have a similar effect on your blood.
Foods With Vitamin E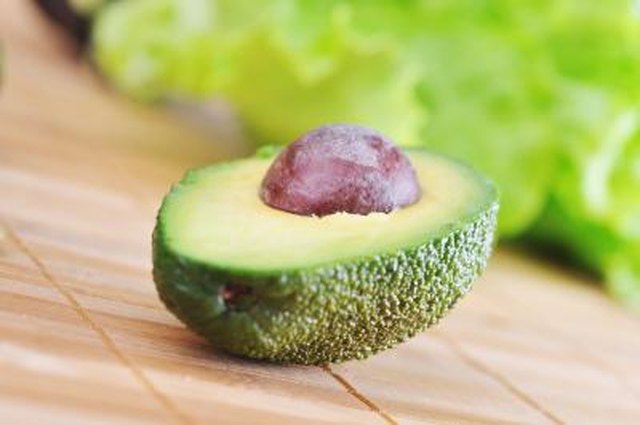 Consuming foods rich in vitamin E also helps thin your blood. Like omega-3 fatty acids, vitamin E prevents your platelets from aggregating. It also inhibits proteins, called vitamin K-dependent factors, that your body needs to form blood clots. Seeds and nuts -- especially sunflower seeds, peanuts, hazelnuts, almonds and Brazil nuts -- serve as rich sources of vitamin E, and avocados, spinach and turnip greens contain considerable amounts of vitamin E as well. Consume at least 15 milligrams of vitamin E through your diet each day, advises the Institute of Medicine.
Garlic Health Benefits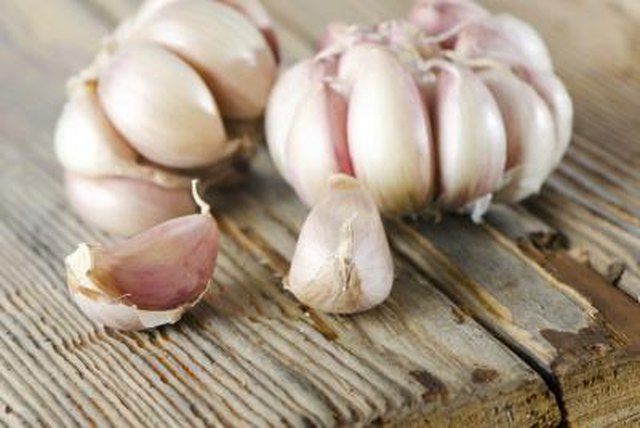 Garlic makes up a staple seasoning in the average American diet, and it also has beneficial physiological effects that might fight cancer, explains the Linus Pauling Institute. Like fish oil and vitamin E, garlic slows platelet aggregation. It also lowers your risk of forming a spontaneous blood clot. As a result, consuming garlic might help reduce your risk of cardiovascular diseases related to blood clotting, such as strokes and heart attacks.
Issues to Think About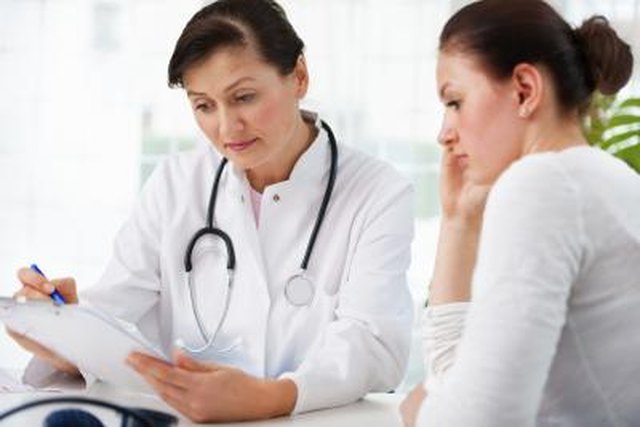 While including fatty fish, sources of vitamin E and garlic in your diet is generally safe, talk to your doctor before drastically increasing your intake of these foods, especially if you also take dietary supplements or medications. Fish oil, vitamin E and garlic can all interact with blood thinning medications and increase the time it takes for your body to form blood clots after tissue damage. Talk to your health care professional to determine if adding more blood-thinning foods to your diet -- or starting to take fish oil, vitamin E or garlic supplements -- means you'll need to reduce your dose of anti-coagulant medication to prevent harmful side effects.