The goal of CrossFit, a high-intensity workout, is to burn as many calories as possible in the shortest amount of time. Each WOD, or workout of the day, prescribes a certain number of reps of particular exercises, and the participants either try to do as many of them as possible or has a certain amount of time to complete the exercise.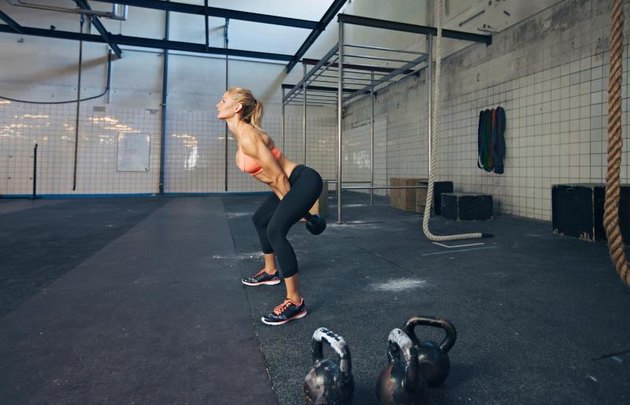 However, that doesn't mean that your CrossFit session will be over in 5 to 10 minutes. Each class consists of multiple sections, so a CrossFit workout generally takes about an hour, from start to finish.
The Anatomy of a Workout
Within the hour-long CrossFit session at your local "box," which is what CrossFit participants call their specialized facility, you complete a warmup, skills or strength-training, the WOD and a cool-down and stretch.
A particular trainer might modify the warmup, adding or deleting movements as they deem necessary. But, the warmup will always be dynamic and focus on functional movements.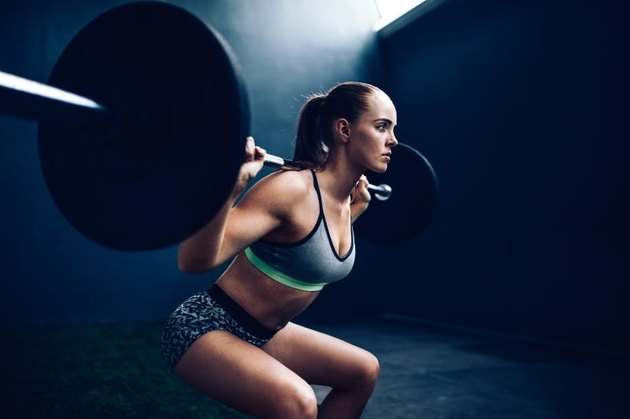 Next, the class will either complete skill work, such as one-legged squats, or strength moves, such as deadlifts. Then comes the workout of the day, which will vary in time spent. A sample workout might require you to complete as many rounds as possible in a certain amount of time, such as this one:
In 12 minutes, complete as many rounds as possible of:
20 GHD sit-ups

10 left-arm overhead walking lunges (using a 60-pound dumbbell)

10 right-arm overhead walking lunges

In another type of workout, you'll do as many exercises as possible, aiming to get through them as fast as possible:
As fast as possible, do three rounds of:
Following the WOD, it's time for cool down and stretching, either as a group or on your own. This wraps up your one-hour CrossFit workout.
A Word of Caution
The high-intensity nature of CrossFit can make a fitness novice prone to injuries, particularly when you're trying to bust out as many rounds as possible very quickly. If you don't feel comfortable completing a certain exercise, ask your trainer how it can be modified to suit your fitness level.