Swelling in the legs, known as edema, does not always point to a serious condition. However, it's a symptom that shouldn't go ignored. While injury, inflammation and certain diseases can cause leg swelling, there are also certain foods that cause edema.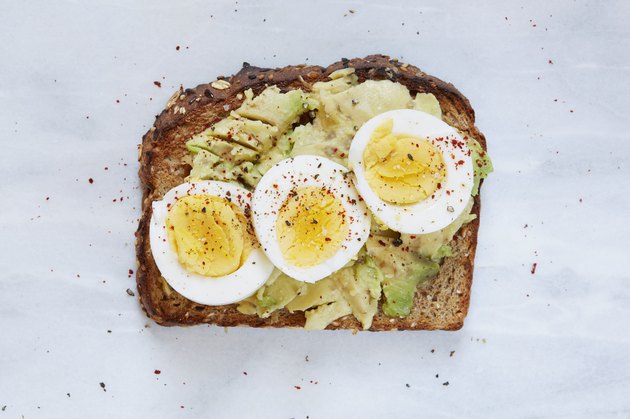 What Is Edema?
Edema is swelling that occurs when fluid is trapped in your body's tissues, according to the Cleveland Clinic. The swelling and puffiness typically occurs in your feet, ankles and legs, but it can also involves other parts of the body, such as the face and hands.
If you notice these symptoms and/or stretched or shiny skin, or swelling in the abdomen, then you should make an appointment to see your doctor. Seek immediate care if you notice these symptoms coupled with shortness of breath, difficulty breathing and/or chest pain.
There are myriad factors that can lead to edema, ranging from something as simple as sitting for too long to medications you may be taking for blood pressure or pain management, according to the Cleveland Clinic. There are also certain foods that cause edema, whether it be the result of ingesting too much salt or food allergies that cause leg swelling.
Foods That Can Cause Edema
When angioedema occurs, you may notice that leg swelling is coupled with swelling in other areas of the body, including the eyes, lips, face and even throat. This reaction — known as anaphylaxis — can be coupled with a skin rash, nausea and difficult breathing. Anaphylaxis is life-threatening and requires immediate care, including the administration of epinephrine (EpiPen).