Swelling in your legs comes from the buildup of fluids known as edema. It can be caused by a number of illnesses, and it can also be a result of standing or sitting for long periods of time, your menstrual cycle or pregnancy if you're a woman, or certain medications. Consult your doctor if you experience swelling in your legs regularly. He may suggest specific treatment, including avoiding salty and refined, processed foods, which can help improve your condition.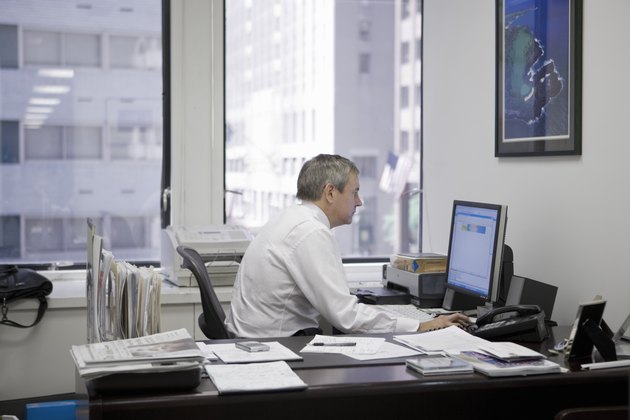 Salty Foods
Salt is a major culprit in edema. That's because salt attracts water in an effort to dilute the amount in your body and maintain homeostasis. It won't let go of the water until the balance has been restored. Processed foods are notoriously high in salt -- think french fries and potato chips. When cooking, refrain from salting your foods; use herbs, spices and lemon juice to add flavor to your foods instead.
Refined Foods
Refined foods also cause your body to hold onto water. Examples of foods to avoid if you have edema include white bread, pasta and rice; sweetened beverages; bakery goods; energy bars; and flavored yogurts. Instead, eat whole foods with no added sugar, including whole grains and fresh fruits and vegetables. Choose energy bars with as little added sugar as possible, sweeten plain yogurt with fresh fruit and drink water or unsweetened tea.
Allergenic Foods
You should not eat any foods that are suspected allergens if you have edema in your legs, says the University of Maryland Medical Center. An allergy to gluten, called celiac disease, may cause low-protein levels due to malabsorption issues, which can cause or worsen edema. Other common allergenic foods include dairy, nuts, seafood, eggs and soy.
Other Foods to Forgo
The University of Maryland Medical Center advises people with edema to also avoid red meat, as well as foods with trans fats, which are man-made fats added to foods such as cookies, donuts and margarine.
Foods That Help Reduce Swelling
Natural diuretic foods can help your body release retained water and reduce swelling. Examples include asparagus, parsley, beets, grapes, pumpkins, leeks and onions. However, University of Maryland Medical Center warns that these foods may interact with diuretic medications. Also increase your intake of potassium, which helps regulate fluid balance in your body, by eating tomatoes, winter squash, melon and bananas. Instead of eating red meat, go for cold-water fish like salmon and mackerel, along with beans and tofu -- if you don't have a soy allergy -- as sources of protein