If you have sustained an injury and lost blood, of course your first goal should be to seek immediate medical attention. After treatment, it is important to provide your body with the nutrients necessary to produce new blood cells. Keep in mind that injury is not the only cause of blood loss. You may also need to replenish your blood supply after giving birth, heavy menstrual bleeding or donating blood. You lose iron when you lose blood. Continued iron deficiency can cause anemia, a condition caused when your body does not have enough red blood cells. Eating foods with calcium, B vitamins, folate, vitamin C and vitamin K will also help your body replenish its blood supply.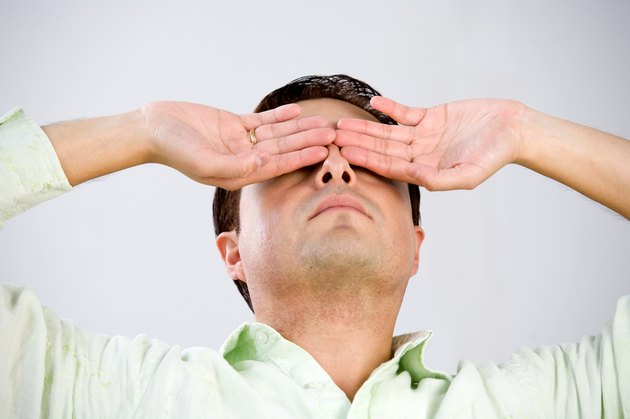 Fruits and Vegetables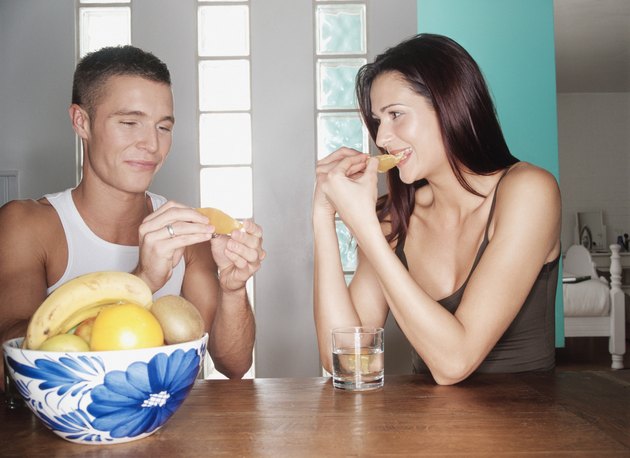 Eating fruits and vegetables will provide your body with vitamin C, folate, vitamin K and vitamins B-1, B-6 and B-12. Vitamin C helps your body absorb iron. Folate and vitamin B-12 help to form red blood cells. Vitamin K helps your blood coagulate, or clot. Vitamins B-1 and B-6 help your heart and keep red blood cells healthy. Citrus fruits, including kiwi, oranges, berries and pineapple, are a source of vitamin C. Vitamin B-6 can be found in bananas and avocado. Asparagus and romaine lettuce can boost your folate levels. Green, leafy vegetables can provide vitamin C, vitamin K and folate. Peas are a source of vitamin B-1.
Meat, Poultry and Fish
The best sources of iron are meat, poultry and fish. Your body does not absorb iron from plant sources as efficiently as iron from animal sources. According to the National Institutes of Health, if you are a vegetarian, you will need to consume twice as much iron each day as a non-vegetarian. In her book, "Nutrition and Diagnosis-Related Care," Sylvia Escott-Stump writes that dark green, leafy vegetables, tofu, molasses and nuts can provide vegetarians with iron. Stump is the dietetic program director for the Department of Nutrition Science at East Carolina University, and in 2011 served as president of the American Dietetic Association. Lean meat and poultry also provide vitamins B-1, B-6 and B-12. Vitamin K can be found in beef, fish and liver.
Beans, Nuts and Grains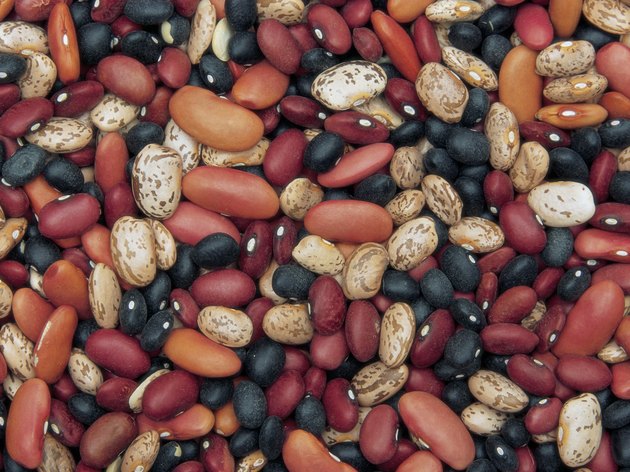 Vegans and vegetarians can replenish iron, folate and B vitamin supplies by eating beans, lentils, nuts and grains. Foods like chickpeas, peanut butter and wheat germ are also filled with blood-building nutrients. Some cereals and breads are iron-fortified or iron-enriched. Read the nutritional label information to make certain.
Dairy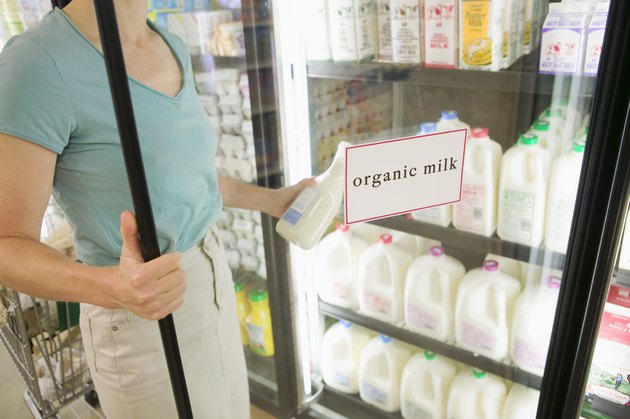 Dairy products, including milk and yogurt, as well as soy milk and eggs, provide you with vitamin B-1 and B-12. If you are a vegan or vegetarian, be aware that consuming dairy products can affect your absorption rates of non-heme iron, iron not derived from animal sources. It's especially important for you to increase your intake of vitamin C to assist with iron absorption.
Concerns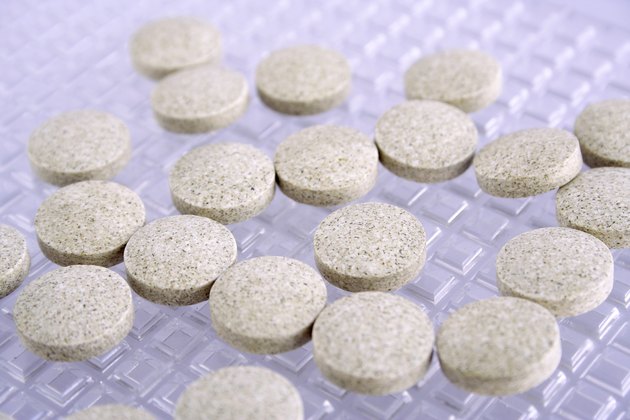 Depending on your iron levels, your physician may prescribe an iron supplement. If so, be certain to take it as prescribed and refill your prescription as necessary. Follow up with your doctor to have your iron and hemoglobin levels checked. Hemoglobin is a protein in your red blood cells. Your hemoglobin can be very low after sustaining a blood loss. Iron can build up inside your body, so it is important to have your iron levels monitored. Drink plenty of fluids and try to avoid heavy exercise while you are rebuilding your blood supply. Lie down and elevate your feet if you feel light-headed or dizzy. Try not to sit up or stand suddenly.