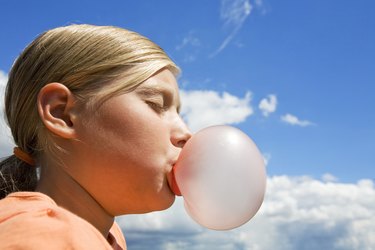 The early predecessor to chewing gum, spruce gum, was popular in the early 1800s and was cut from the spruce tree, according to the Wrigley's website. Today, chewing gum is sweetened and made in a variety of flavors. While chewing gum is mostly harmless, an addiction to using several packs of gum each week can lead to health problems, says Susan Cukiemik, RD, a medical nutrition therapist.
Gum can bathe your teeth in a constant sugary saliva, resulting in tooth decay, sore jaws and even diarrhea. Swallowing gum can also lead to bowel obstruction, if eaten in large amounts. Switch to healthy alternatives to get your chewing gum fix.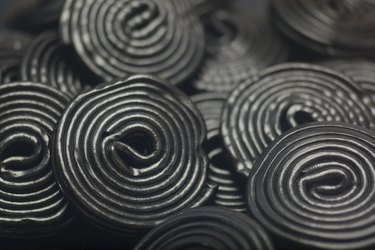 Those who like the chewing action of gum may want to try licorice root as a healthy alternative. Licorice, when peeled and dried can be chewed instead of gum, and can help treat a variety of stomach conditions including reflux, canker sores and peptic ulcers, notes the University of Maryland Medical Center. It is easily obtained in organic food stores.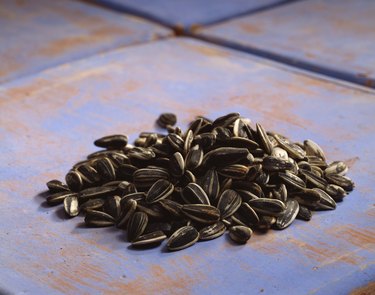 Chewing gum is sometimes used a way to keep the mouth busy, especially for those trying to kick the bad habit of cigarette smoking. The ritual of always having something in your mouth can be a tough one to break, but you can keep your mouth busy by switching to shelled seeds or nuts.
Sunflower seeds and pistachios require you to open each one, keeping you focused on the task at hand, and both are high in omega-3 fatty acids, necessary to keep cholesterol at healthy levels. However, nuts and seeds are also high in calories, so make sure you measure out your portion size before snacking.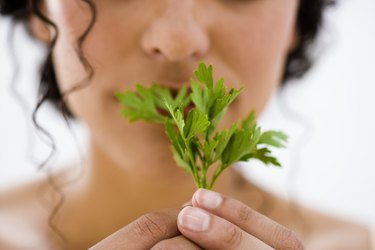 If you like chewing gum because it keeps your breath fresh, you should know that minty gum isn't your only option for sweet-smelling breath -- you can chew parsley as a way to get fresh breath without the use of chewing gum.
Only fresh parsley works for this application. Garnish your plate with some, and pop a sprig in your mouth at the end of a garlicky meal as a way to keep your breath fresh.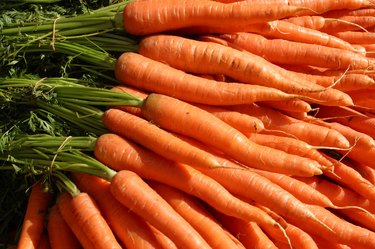 Instead of looking to chew on gum during your late afternoon at-work slump, try some chopped vegetables instead. Although a minty gum might give you a quick jolt to feel more energized, healthy fiber will allow you to perk up and calm a rumbling stomach.
Keep around chopped carrots, celery, cucumber and other favorite vegetables for a satisfying crunch and a healthy snack over chewing gum,
It may sound almost too simplistic, but water can help keep your mouth hydrated so you're less inclined to chew gum to keep your mouth moist. Instead of spending your pocket money on a few packs of gum, invest in a refillable aluminum water bottle to keep with you at all times.
When your mouth feels dry, reach for your water bottle. After a few swigs, you may find that the need to chew gum has subsided.