Although many people associate brown foods with health and nutrition, brown sugar shouldn't be considered a healthy alternative to other sweeteners. By weight, its caloric and carbohydrate values are slightly less than white granulated sugar, but brown sugar still can have a significant effect on your blood glucose levels. Eating too much of it can easily cause high blood sugar, or hyperglycemia, and diabetics must avoid hyperglycemia episodes as much as possible.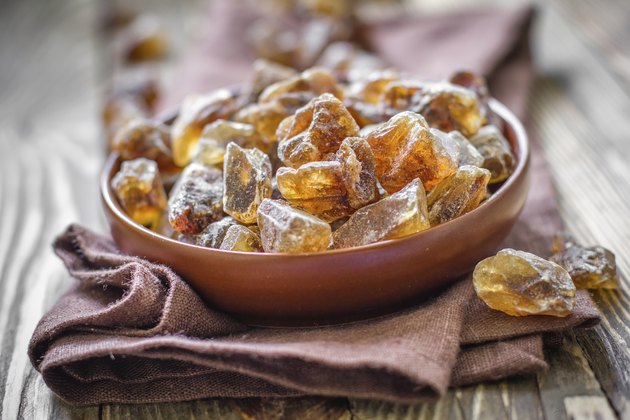 Why It's Brown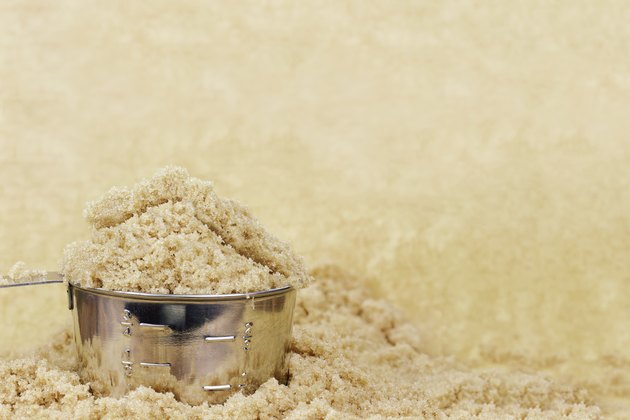 People usually think of brown-colored foods as being more natural and more whole grain, and while you might consider brown sugar to be more natural than other sugars, it certainly does not get its coloration from whole grains. Instead, brown sugar's coloration comes from the molasses added during processing in different quantities to give it its unique taste and cooking properties. Brown sugar is just as refined as granulated sugar.
What's in It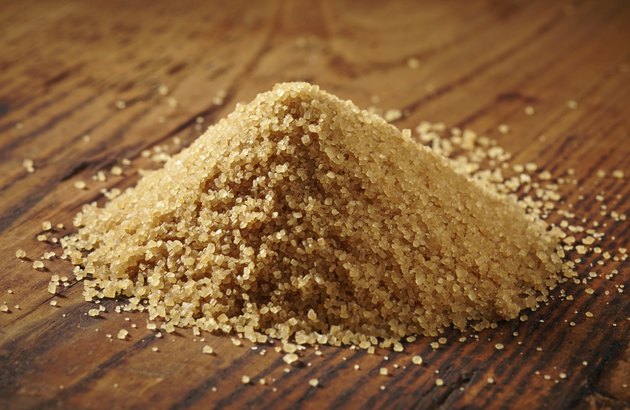 Because of the added molasses, brown sugar has a slightly higher moisture content than white granulated sugar. The presence of moisture gives brown sugar a unique texture, and the moisture does help to lower brown sugar's calorie and carbohydrate content. Nonetheless, 1 tablespoon of brown sugar still contains about 52 calories and 14 grams of carbohydrate, essentially the same as granulated white sugar.
Watch Your Portions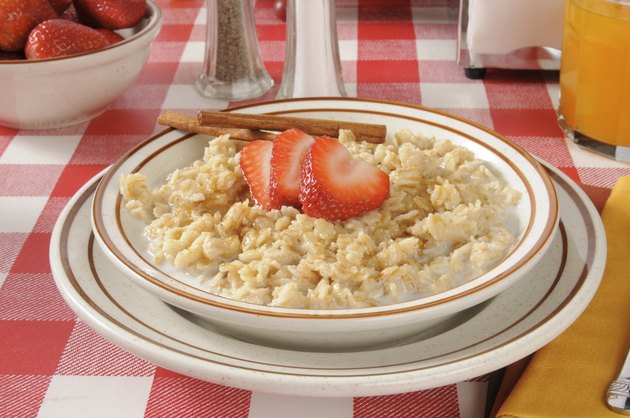 As with any other carbohydrate, you should carefully measure and moderate your intake of brown sugar. When you eat brown sugar, carefully measure it out, and do not forget to count the carbohydrates. As with other sweet foods, it is very easy to eat too much brown sugar, especially when you are adding it to other foods. For example, 1 cup of cooked oatmeal at breakfast has 25 grams of carbohydrates. By adding 2 tablespoons of brown sugar to that bowl of oatmeal, you've more than doubled your total carbohydrates.
Substitutes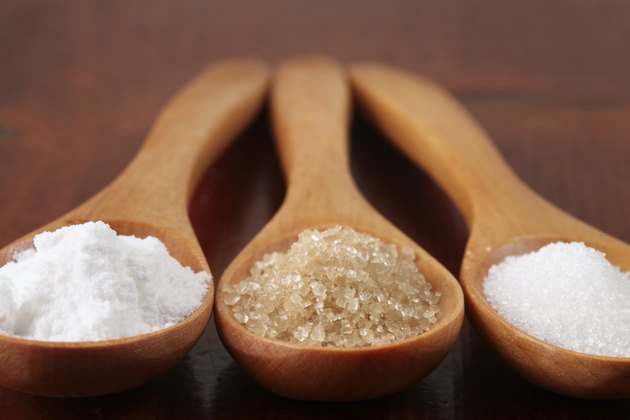 You can find brown sugar alternatives that serve as a more diabetic-friendly substitute for regular brown sugar because they are lower in calories and carbohydrates. Most of these blends still contain some calories and carbohydrates, however, and even these blends can adversely affect your blood sugar if you are not careful.
Nutitional Benefits
To date, there are no large-scale scientific results supporting the notion that brown sugar is more nutritious than granulated sugar. Although molasses does contain some minerals, the amount of molasses added to brown sugar is not enough to constitute a nutritional benefit.