If you're a chronic snooze-hitter and find yourself strapped for time in the morning, a healthy breakfast may be low on your list of priorities. Hey, we get it. But stopping for a bagel or grabbing a quick protein bar might not be your best bet.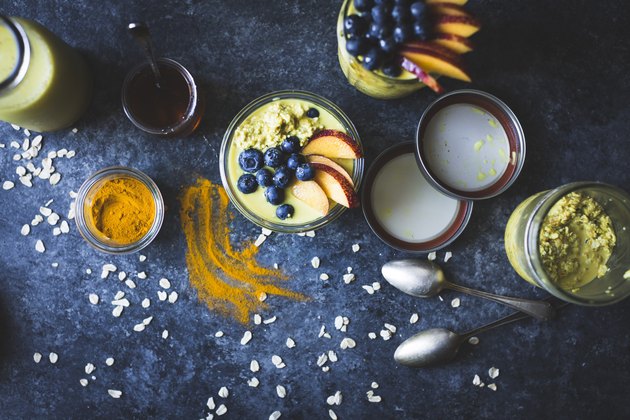 Before you grab and go, consider these five easy recipes to pack your busy mornings with more nutrition. Not only will these options load up your meal with a variety of nutritious fruits, vegetables, whole grains and healthy fats, but they might also help keep inflammation at bay.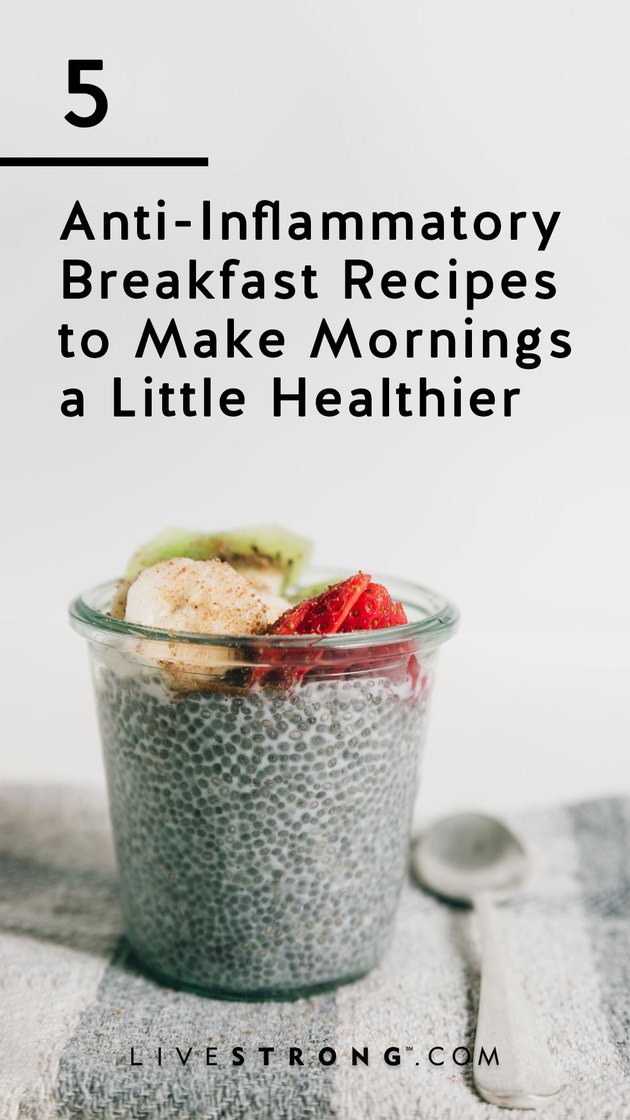 1. Smoked Salmon Avocado Toast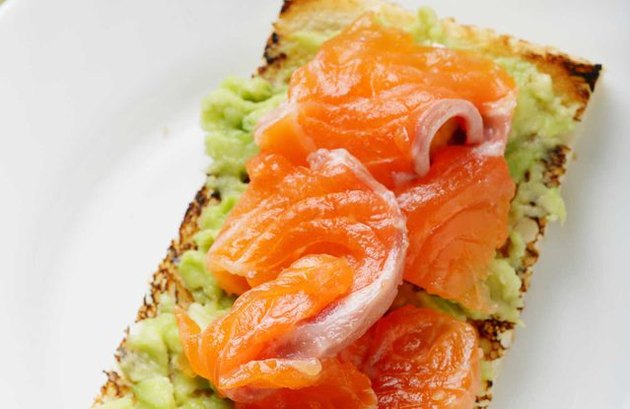 If you like a protein-rich breakfast, add some smoked salmon to your avocado toast with this recipe. Not only can smoked salmon give your breakfast a decadent twist, according to Bonnie Taub-Dix, RD, but it's also a great source of omega-3 fatty acids, which are great for fighting inflammation.
If you're not already sold on the many health benefits of avocado, you may be surprised to learn that the fruit (yes, it's a fruit) is loaded with healthy unsaturated fat, which helps fight inflammation in the body, according to the Academy of Nutrition and Dietetics.
2. Chia Pudding
If your usual breakfast involves a flavored yogurt, this chia pudding recipe will quench your sweet tooth while providing some inflammation-fighting benefits. Chia seeds are a great plant-based source of omega-3 fatty acids, which help keep inflammation down, according to the Academy of Nutrition and Dietetics. Not to mention, these little seeds are full of fiber, which is slow to digest and will help keep you full throughout the morning.
Free of refined sugar, this pudding is topped with a cup of blueberries as its sweetening agent. The small but mighty fruit is also rich in natural antioxidants and polyphenols (protective compounds in plants), known for helping reduce inflammation, according to Harvard Health Publishing.
3. Hemp Hearts and Coconut Bar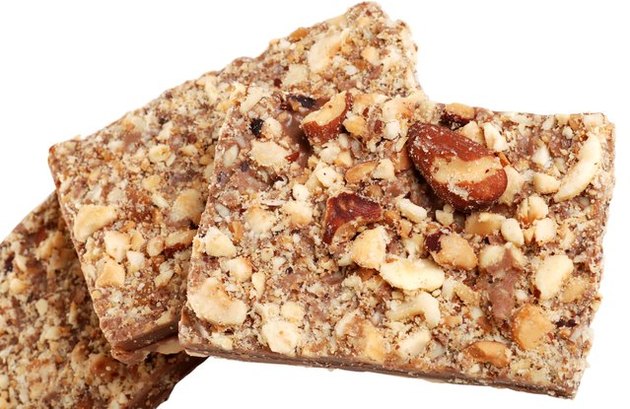 Healthy unsaturated fats are a key staple in an anti-inflammatory diet, according to the Academy of Nutrition and Dietetics. The nuts, seeds and coconuts in this grab-and-go breakfast bar are an excellent source of healthy, anti-inflammatory fats — not to mention it's a good source of protein with 8 grams per serving.
While you'll want to generally avoid refined sugar in an anti-inflammatory diet, this breakfast bar provides only 6 grams of sugar from organic maple syrup. So, if a sugar-packed protein bar is your usual go-to quick breakfast, this is a great alternative. Although you'll need to prep this recipe the night before, you'll be able to grab these bars on-the-go all week.
4. Masala Omelet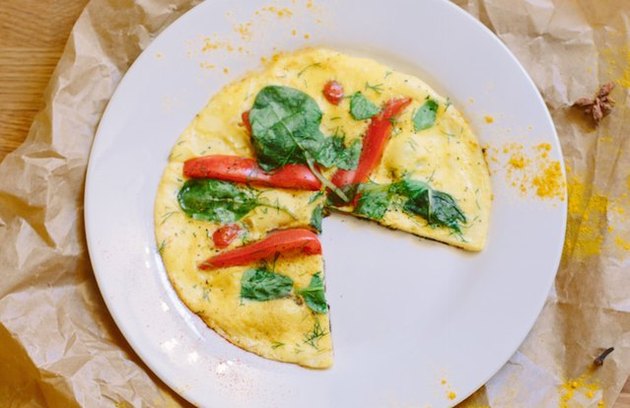 Everyone loves a good breakfast omelet. Taub-Dix recommends stuffing yours with plenty of produce to start your day off with a nutrient-heavy, inflammation-fighting meal. While this omelet recipe already calls for tomatoes and shallots, you can pair it with a spinach or arugula salad for some bonus nutrients.
5. Chocolate Nutter Butter Smoothie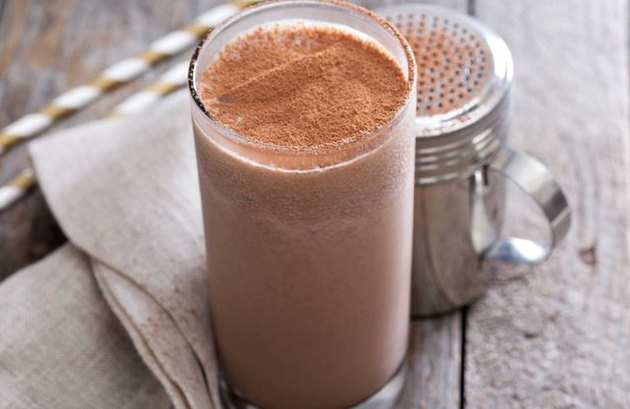 This recipe may sound too good to be true, but it's actually healthier than it seems. While most dairy may not be the best for fighting inflammation, this smoothie is made with kefir, a fermented, probiotic-rich dairy product, according to the Mayo Clinic. Kefir is also rich in protein, which will give your smoothie a little more bulk.
The pecans in this recipe will lend your smoothie a boost of healthy fats, while the spinach, like other green veggies, provides plenty of inflammation-busting antioxidants, Taub-Dix tells us.