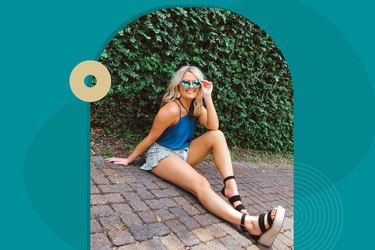 Preparing for a big life event — like a wedding, for example — often involves a long checklist of to-dos to complete before the big day. For LIVESTRONG.com reader Kennedy Lovett, her wedding was the start of her weight-loss journey that propelled her into creating a holistic lifestyle change. Here, she shares her story of how she found the key to both losing weight and maintaining her health and wellbeing.
When I began planning my wedding, my to-do list was a mile long. Near the top of my list? To lose some of the weight I had gained in college before meeting my high school sweetheart at the altar.
I had about a year to get into shape for the most exciting day of my life. At that point I had tried every diet under the sun, but never had a real grasp on a healthy approach to fueling up and working out in order to lose weight. I wanted something new, and that something new I landed on was WW (formerly Weight Watchers).
My goal when I started WW was to lose 20 pounds before my wedding, and I met that goal easily.
My first impression? I was surprised at how easy it was to follow. Of course, the first few weeks were a little harder trying to get in a groove and adjust to a new pattern of eating. Luckily, the WW app is packed with tools, tips and ways to connect with members, making it much easier to find new go-to foods that filled me up. As soon as I figured out my routine, it was super easy.
Since my wedding, I haven't set a new weight loss goal, but instead focused more on maintenance. Rather than acting as a one-time-only dieting tool, WW has become a full lifestyle switch-up for me, and makes it so easy to stick to my healthy-eating habits for the long haul.
Keep reading for a closer look at my experience with WW — and how it's changed my overall relationship with dieting for good.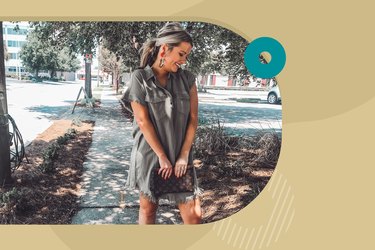 My sidekick in maintaining my weight and well-being is myWW Blue — one of the customized plans you can be matched with after you join and take the personal assessment that takes your eating habits, lifestyle, and activity level into account.
On the Blue plan, I can choose from over 200 ZeroPoint foods like fruits, veggies and lean proteins such as eggs, grilled chicken, and turkey burgers. ZeroPoint foods are exactly what they sound like: They cost my daily SmartPoints budget nothing, so I can fill up on them and not feel deprived. No food is actually off limits, though — I just have to make choices that keep me within my daily allotment of Points.
WW also helped me develop a personal list of go-to snacks and meals I like to whip up when I'm feeling a specific craving. A few of my favorite snacks (that happen to be ZeroPoints) are pickles, cherry tomatoes, egg salad, edamame, watermelon, sour-patch grapes, any vegetable cooked in the air fryer and egg rolls in a bowl (the ingredients of an egg roll without the deep-fried shell).
There's also a bunch of easy recipe options available on my plan that show me ways to spruce up low Point ingredients into delicious and fun meals. If I don't feel like cooking, there's a dining-out tool that helps me identify smart choices outside of the home.
My total budget for the day is 23 Points, which is decided by my personal assessment's calculation of my height, weight, age, and other lifestyle factors. And, I usually stay under that number without much effort thanks to the amount of ZeroPoint fruit, veggies and eggs I eat daily.
How WW Changed My Approach to Dieting
Being more aware of my general intake allowed me to change my overall perspective on "indulging," which has been a major highlight of my WW experience. For example, I generally avoid alcohol on weekdays, but I do enjoy a glass of wine or happy hour cocktail on the weekend. I was very surprised that I was still able to drink alcohol and stay within my Points, while continuing to lose weight.
If I knew I wanted to have a glass of wine with my dinner, I would just fill up on ZeroPoint foods throughout the day, so that there was still plenty of room in my Points budget by dinnertime. This way I could enjoy myself and still stay on track.
This relaxed mentality is exactly why I've been able to stick to my goals without feeling the need to restrict, and the WW app acts as my personal health coach to guide me along the way.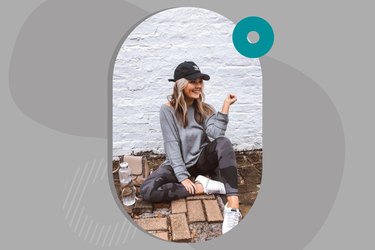 Shifting My Mindset to Embrace the Larger Lifestyle Change
Before starting WW, I dabbled with different diet plans, and none of them allowed me to shed pounds without being restrictive or obsessive. But now that I can track Points from the convenience of my phone (with foods that make meal prepping a breeze), WW really has become a behavior and lifestyle makeover — not a dieting method.
I say that WW is a lifestyle instead of a diet because I never feel deprived of food. I never have to skip out on anything because no food is off limits.
WW taught me the importance of finding a healthy balance that worked for me, instead of a one-size-fits all restrictive method. Three years in, I don't plan on quitting WW any time soon. It is simply amazing — I cannot brag enough about this awesome program.
If you want to try WW out for yourself, snag two months of the digital program for over 50 percent off here.
Was this article helpful?
Thank you for your feedback!