There is no ideal weight for men, but there is a recommended range for men based on height, known as the body mass index. BMI isn't perfect however, and it may benefit you to have your body fat percentage tested. The ideal body fat percentage for men changes as they age.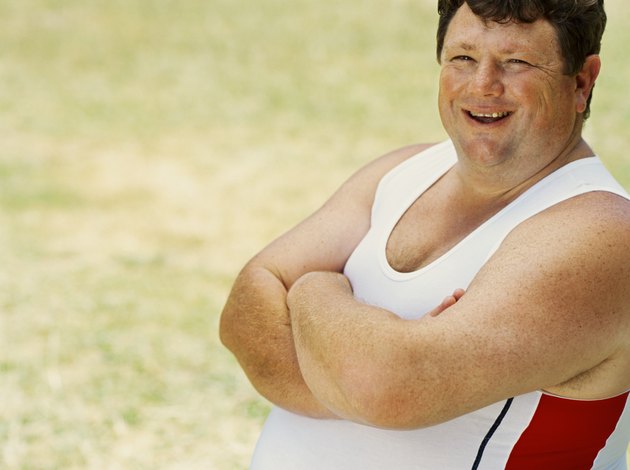 Body Mass Index
BMI is a measure of your weight relative to your height. Calculate your BMI by dividing your weight in pounds by the square of your height in inches -- your height multiplied by itself -- and multiply the result by 703. For example, a 70-inch-tall man weighing 160 pounds would have a BMI of 23.96. The normal BMI range, regardless of gender, is 18.5 to 24.9. If you fall below this range you are classified as underweight and if you are over it then you are classified as overweight.
Body Fat Percentage
Because BMI is an indirect measure of body fat it is not always an accurate measure of your body composition. Your body fat percentage, which can be measured by a doctor or other qualified medical practitioner, is a more accurate measure of your health. The normal body fat percentage for men aged 20 to 39 is 8 to 19 percent. For men aged 40 to 59 the range is 11 to 21 percent. And for men in their sixties and seventies the range is 13 to 24 percent.