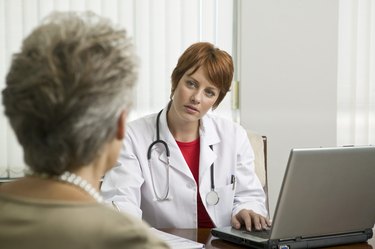 According to the National Institute of Health, a yeast infection, also known as candida albicans, stems from a natural fungus found inside the body. When the body is out of balance from fatigue or stress, the yeast can grow abnormally. An excess amount of glucose in the body can also cause a yeast infection. Yeast infections can occur throughout the body but mainly occur in the mouth and genital area.
The consumption of certain foods increases the chances of developing a yeast infection. Following a well balanced diet with limited bread, alcohol and sugar reduces the likelihood of getting a yeast infection.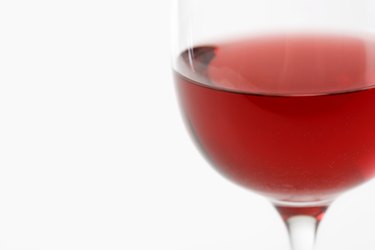 All types of alcohol, including such as wine, beer, whiskey, gin, vodka, contain high levels of yeast. The foods that are used to create these alcoholic drinks--potatoes, molasses, beets and grape skins--contain yeast. Yeast is absorbed into the bloodstream when a person drinks excessive amounts of alcohol. This can cause or aggravate a yeast infection. The high amounts of sugar in some forms of alcohol can also cause yeast infections.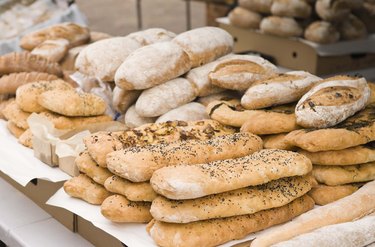 Bread is another food that is thought to cause yeast infections. The ingredients in bread such as yeast, sugar and carbon dioxide are combined during the mixing process. After a person consumes bread, the solid yeast cells remain in the intestinal tract for an undetermined amount of time. A yeast infection can result from the addition of yeast from bread to the naturally occurring yeast in a person's system. According to the National Institute of Health, highly refined carbohydrates such as white bread, white bagels, pasta and flour tortillas should be avoided to decrease the risks of developing a yeast infection.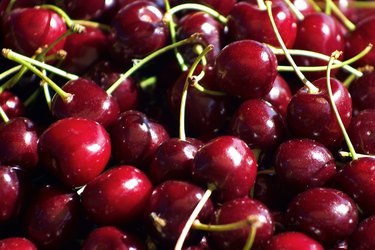 Sugar is acidic, which makes it a breeding ground for yeast.Consuming too much sugar can cause frequent yeast infections. This includes sugar in chocolate, candy, syrup, ice cream, iced tea, juice, sweetened sugar and other sugary foods. Sugary soda and fruit juices should also be avoided. Avoid fruits that are high in fructose sugar such as grapes, bananas, cherries, raisins, prunes and pomegranates.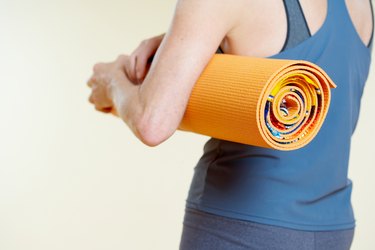 Although some foods may play a role in yeast infections, dietary changes do not always make the biggest impact. You should wear cotton underwear and avoid wearing bathing suits and exercise undergarments for long periods of time since the moisture can cause a yeast infection, explains the National Institute of Health.
Is this an emergency? If you are experiencing serious medical symptoms, please see the National Library of Medicine's list of signs you need emergency medical attention or call 911.